Date: October 16, 2013
Location Birding at Plat I Reservoir
Where: Sutherlin, Oregon
Plat I Reservoir is used for flood control and irrigation supply, for that reason it is drawn down in the fall to increase capacity for winter rains. We have always been here in the past for birding in the spring, and the reservoir has always been at full pool, so this is a different experience, to see the reservoir almost empty. It has however made it interesting for birding and we have been seeing a number of birds working the mud flats that we have not seen on past trips. This was our third trip here in about a week, with the main motivation for our return to check on the American White Pelican, a rare sighting for Douglas County.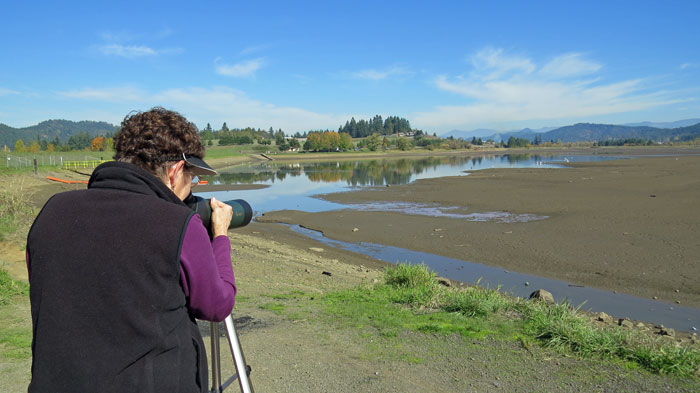 Jeanette checking on the American White Pelican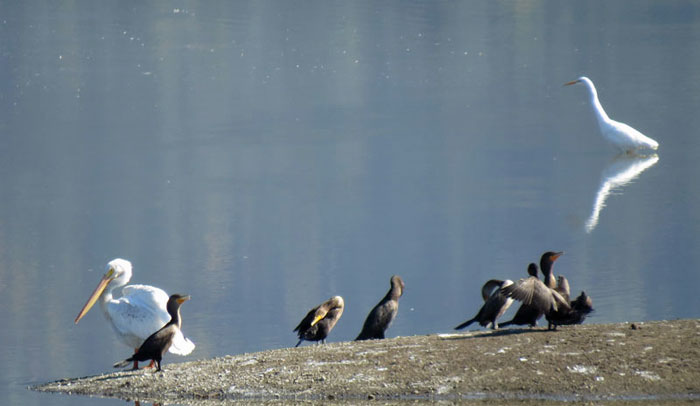 The pelican and some friends, several Double-crested Cormorants and a Great Egret.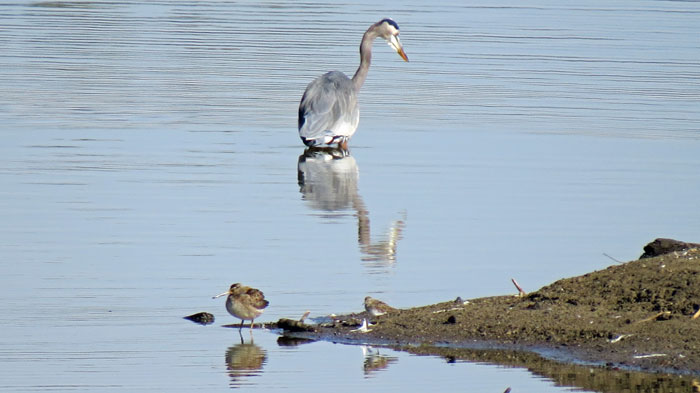 A variety of birds --- Great Blue Heron, Long-billed Dowitcher, and a Pectoral Sandpiper.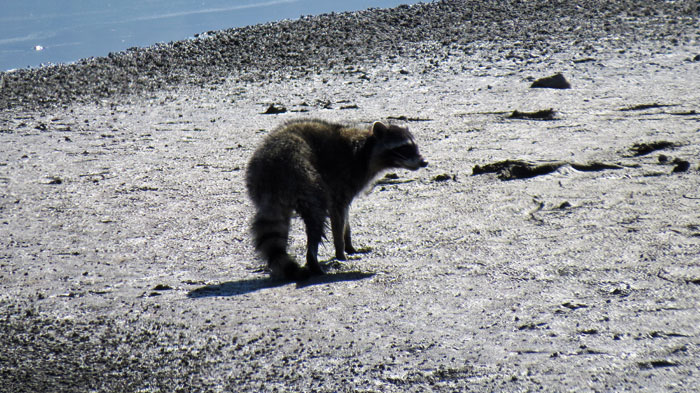 A racoon tries to scrounge up something to eat. When I tried to get around on the other side for better light, he scampered off.