Date: September 14, 2008
Location Bingham Lake Hike
Where: Mt Jefferson Wilderness
In August of 2006, Kevin Wright who described himself as a follower of this website, sent me photos of the plume of smoke from the Puzzle Fire. In the ensuing exchange of e-mails we discovered that we both had an interest in some of the old haunts of Judge Waldo. One of the areas that kept coming up in our e-mails was Bingham Lake. This year we pledged see if we could actually find Bingham Lake and after many months of waiting for our schedules to mesh we finally arrived at the day. Kevin brought along a fellow hiker and friend Gary Freuler, and I invited my good hiking buddy John Stolting. We met at 6:30 at Sportsman's Warehouse in Salem and were on the Bingham Ridge Trail by 8:00.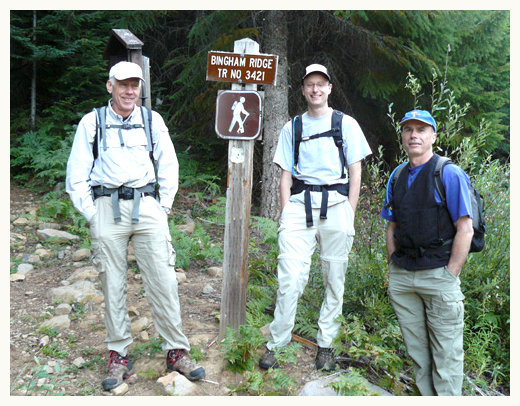 John, Kevin, and Gary at trailhead
At a break along the Bingham Ridge Trail I consulted my GPS, and it appeared that we had missed the junction and were actually on the Lake of the Woods Trail. We were all surprised as no one had noticed it, however the area had been burned quite badly in the 2006 Puzzle Fire. After hiking a short distance further we came upon the actual junction. I was greatly puzzled, and it wasn't until I got home and checked the GPS coordinates closely on the USGS quad that it became apparent that the trail is shown wrong on the USGS map, and on the Forest Service maps as well.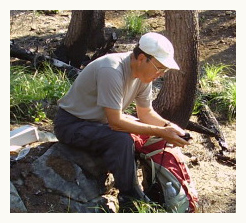 Jim trying to figure out descrepancy on GPS
The GPS did prove invaluable in actually locating Bingham Lake, which is deep in Bingham Basin completely out of sight, some 800 ft below, and off the trail over a half a mile.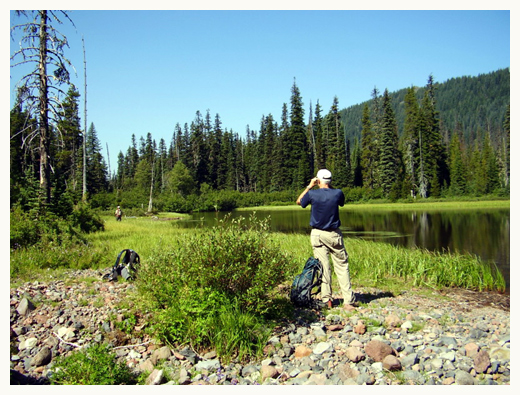 John at Bingham Lake
We were at the lake by 11:20, and after looking around a bit sat down and enjoyed our lunches before climbing back out the basin, using the GPS to follow our route up to the trail. In all a great hike, but with lingering questions as what is actually the best route down to Bingham Lake and where did Judge Waldo actually camp?

Statistics for the day:

Distance : 10.9 miles
Accumulative Climb : 2111 feet
Time : 7 hours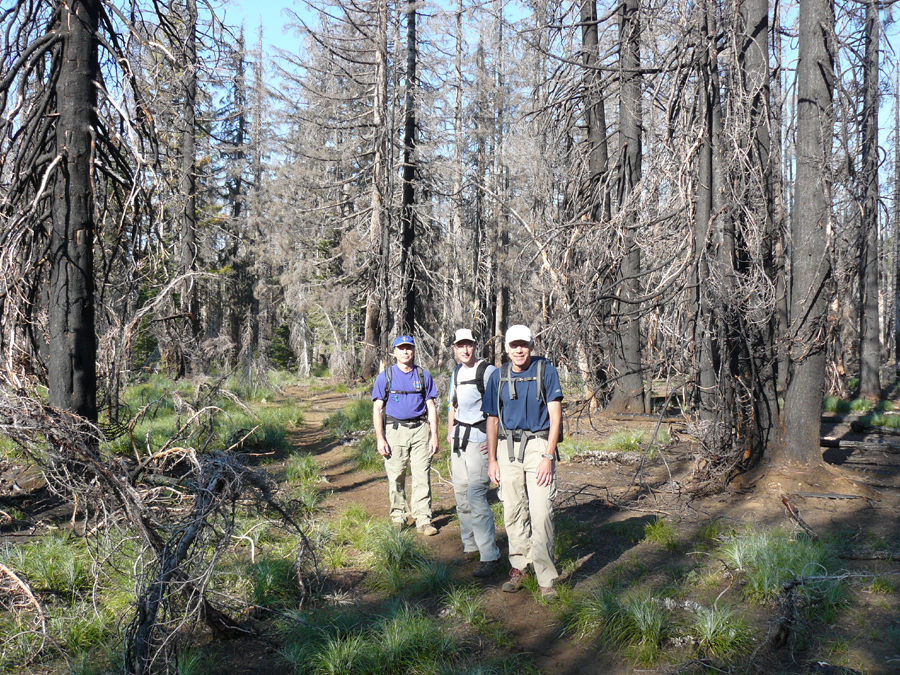 Puzzle Fire on Bingham Ridge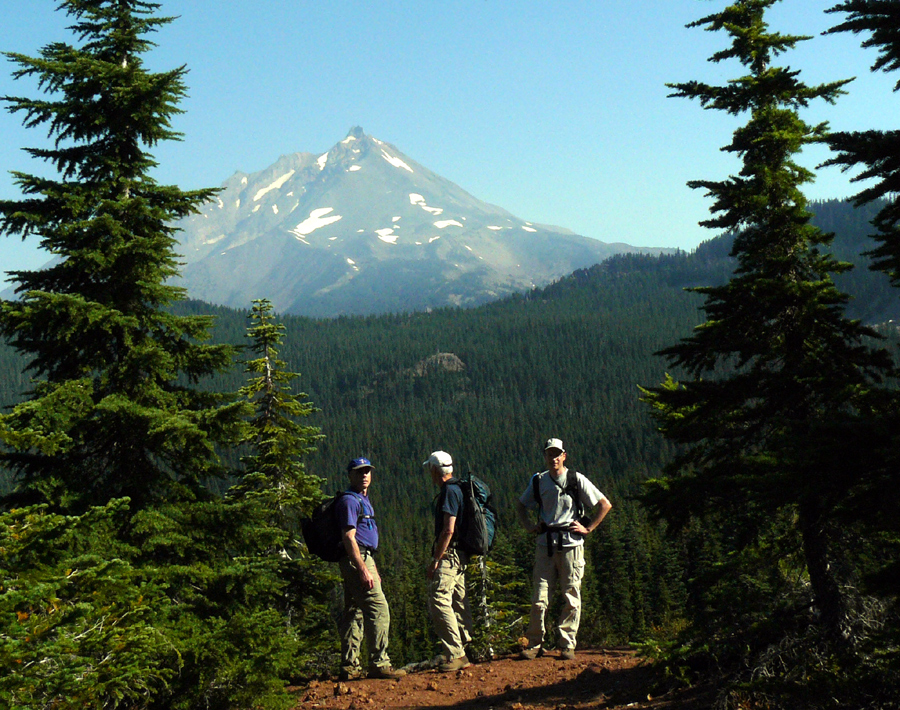 Mt Jefferson from Lake of the Woods Trail