Date: August 5, 2005
Location Triangulation Peak Hike
Where: Mt Jefferson Wilderness
I solicited my friend John Stolting's help on this fact-gathering hike, the first of ten hikes I have agreed to contribute to BACKPACKER magazine's new web based BACKPACKER MAP PROJECT. In exchange for these hikes BACKPACKER has sent me a NEXTEL equipped BLACKBERRY loaded with a Trimble Outdoors GPS.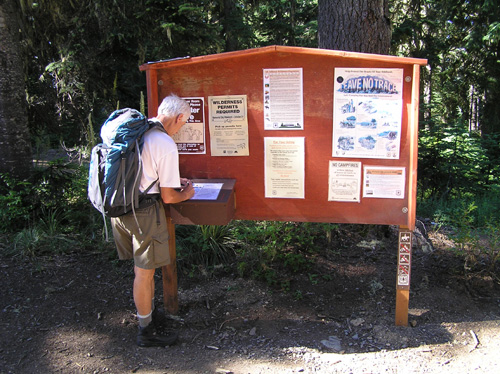 John signing our Wilderness Permit at the trailhead
Arriving at the trailhead John filled in our Wilderness Day Use Permit while I fired up the BLACKBERRY's GPS and downloaded our first Waypoint. We were kept quite busy along the trail stopping to make Waypoints and take photos. I'll have to admit our sampling of ripe huckleberries diminished our trail speed even further.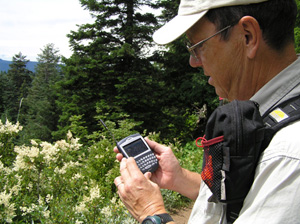 Jim working with his Blackberry
The summit of Triangulation Peak gave us outstanding views of the major peaks of the Cascades, and put a smile of John's face. I think they are familiar friends to him as he has climbed most of them.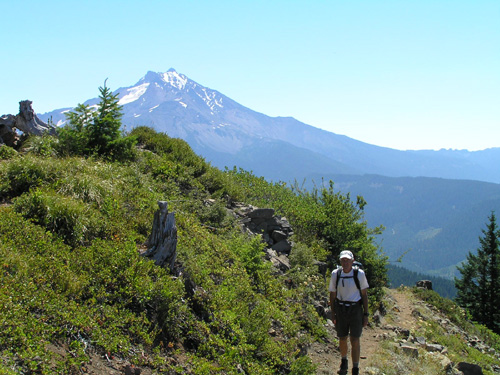 John approaching the summit of Triangulation Peak with Mt Jefferson in the background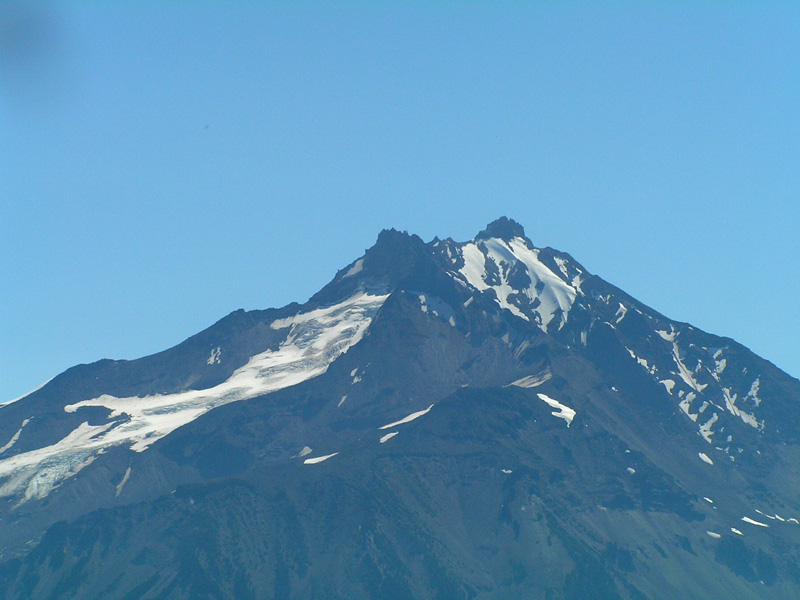 Mt Jefferson