Date: Feburary 5, 2003
Location Labyrinth Loop Hike
Where: Columbia Gorge National Scenic Area
Daily fog has been keeping the sunshine out of the Willamette Valley for a good part of the day for sometime now. But everyday I look at the Oregon Department of Transportation's web cam at The Dalles and see bright sunshine. So, I decide to drive up to Catherine Creek, which is between Hood River and The Dalles on the Washington side of the Columbia River for a hike and a chance at some wildflowers.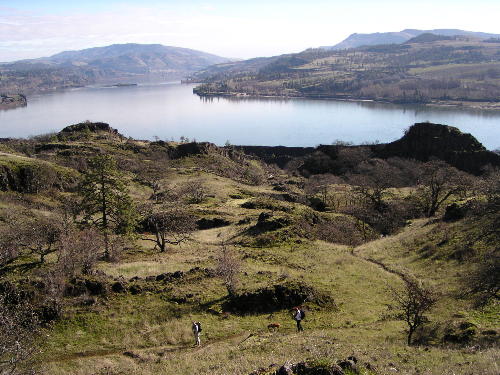 Looking back down through the Labyrinth
Arriving at the parking lot at Catherine Creek I found 5 other hikers getting ready to hike. They invited me to hike with them and off we went on a route that I had never taken. First we walked back down the road past Rowland Lake, on to the old highway and past a water fall where we were serenaded by a lovely Canyon Wren, then we turned up into an area they referred to as the Labyrinth. Although this is not a trail or a name you will find on any map it is one passed on by word of mouth and attributed to originating with Russ Jolley. It's a fascinating route that takes you 1000 feet in elevation up the rocky wall of the gorge. The flowers did not disappoint me and I was able to get photos of Grass Widows and Salt-and-pepper.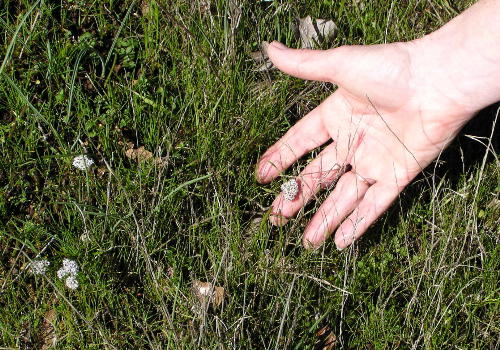 Sabine shows us Salt-and-pepper
On the top you are treated to wonderful views up the Gorge to the small town or Lyle, or across the river to Memaloose Island, or views of Moiser and its surrounding cherry orchards, and of course Mt Hood loomed in the distance. After lunch we headed east on an old road from which we spotted a pair of coyotes on another hillside and then we cut back down on a trail along the ridge above Rowland Lake and back to the cars at the Catherine Creek Trailhead. The hike took us 4:18 with 1410 ft of cumulative climb. Among the hikers was another person like myself with a website. To see Omar's Snapshots of our hike click here.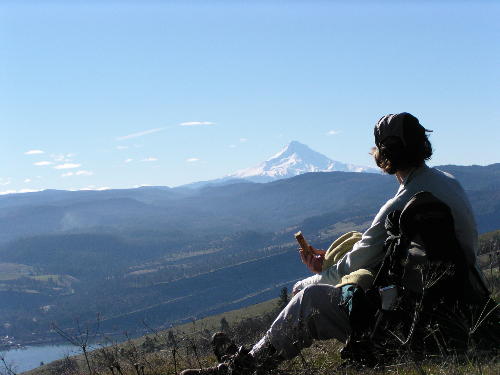 Val enjoying lunch and view of Mt Hood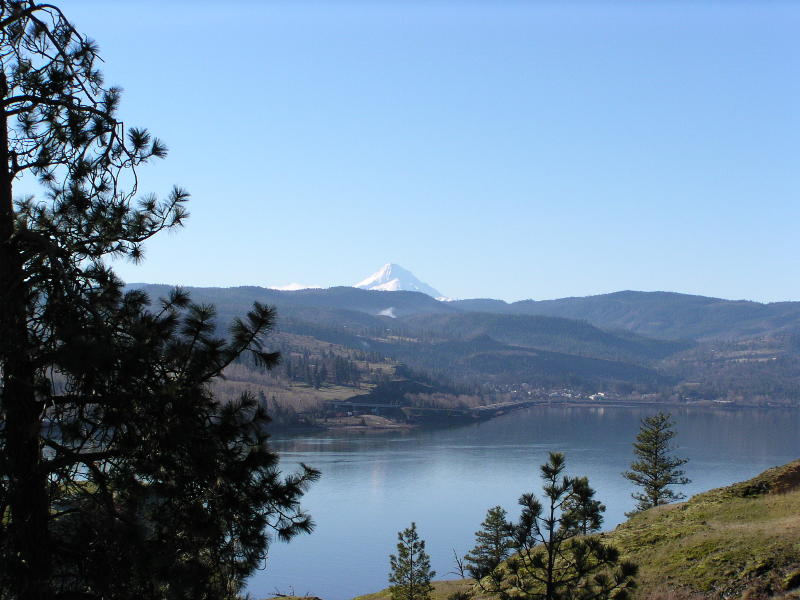 Moiser & Mt Hood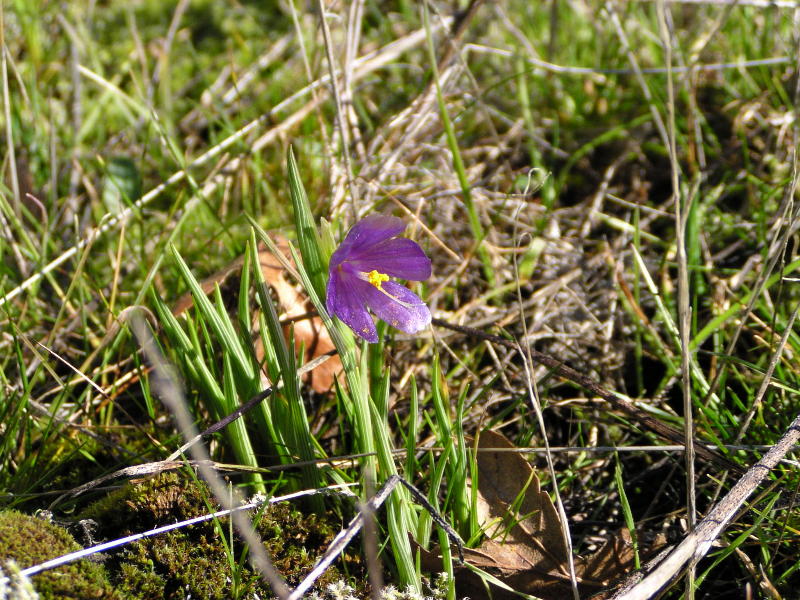 Grass Widow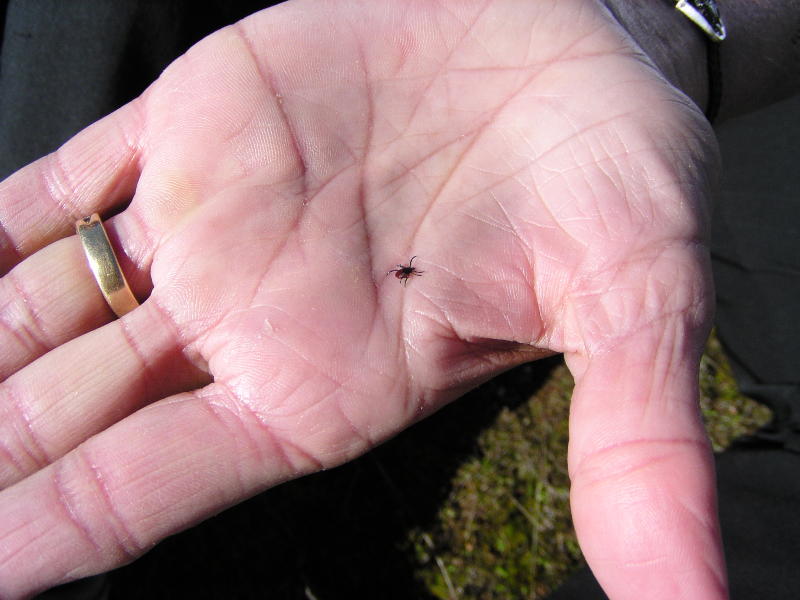 Tick