Date: August 6, 2015
Location Siltcoos Lake Trail Hike
Where: Oregon Dunes National Recreation Area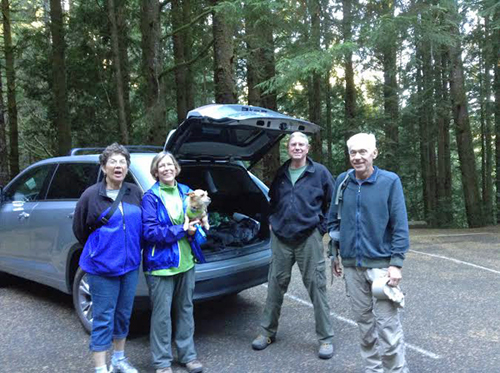 Friends Kerry and Debbie Kliever have been camping with us in their motor home at Waxmyrtle Campground for a few days. Yesterday our friend John Stolting arrived, so this morning I thought a proper hike was called for and suggested the Siltcoos Lake Trail. The trailhead is just off busy Highway 101, but once you step onto the trail, the traffic seems far away.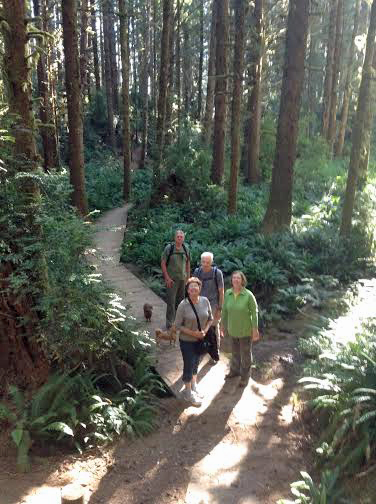 This is a deep forest trail that Jeanette and I enjoy for a change of pace from the sand dunes that we have been hiking on in our volunteer position with the Western Snowy Plover Conservation Program this summer. Hiking with friends that also like to hike is always a treat and conversation flowed freely as we recalled past hikes and experiences. Our dog Buster is good friends with Kerry & Debbie's dog Max, and of course John has hiked many miles with Buster and us.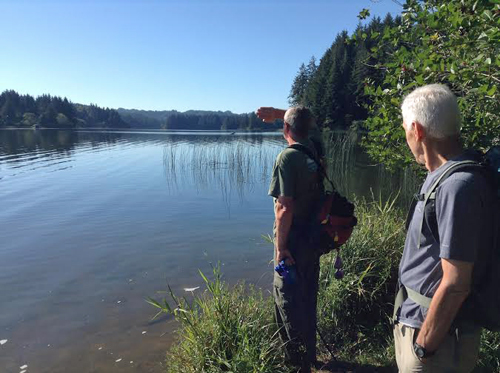 The trail makes a three and a half mile loop down to the shoreline of Siltcoos Lake where six primitive camping sites are available for hikers or boaters. Kerry & John look out across the lake to nearby Booth Island.