Date: July 29, 2014
Location Spring Lake Hike
Where: Lincoln City, Oregon
Salem and the Willamette Valley have been burning up with temperatures daily in the nineties. Our plan was to escape to the coast for the afternoon for a cool-off with some time on the beach. We chose Roads End State Park on the north end of Lincoln City because of its close proximity. We packed some snacks and some chairs and were looking forward to lounging on the beach. However, when we arrived the parking lot was jammed full and gale force wind from the north made it look like a miserable experience. For an alternate destination, with some protection from the wind, we started for Devils Lake. I remembered a park and a lake that had been reported as a good birding location. It's located to the east of Highway 101 on 14th Ave. with a small parking lot on Port Street.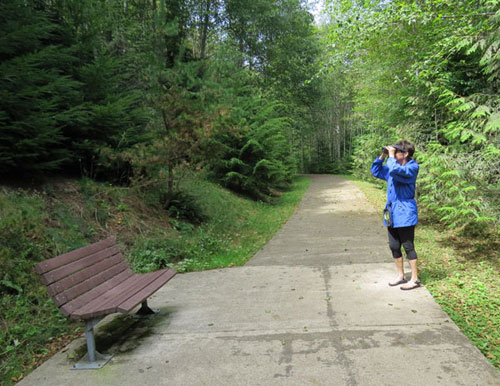 There were no signs to indicate where we were, but there was this nice paved walkway, and we were out of out of the wind, so how about a nice bird walk? The concrete walkway formed the western boundary of the park, and we also found a dirt path that lead us down to the lake and continued around the lake with several benches to enjoy.
Jeanette and Buster enjoy a break on a bench.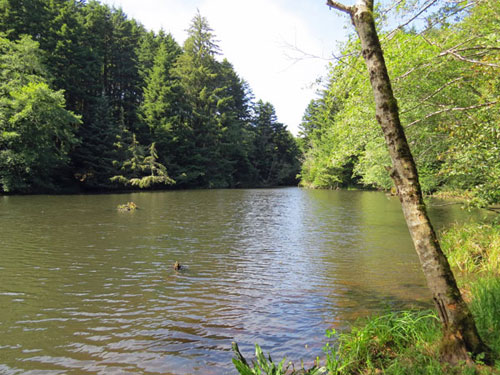 Spring Lake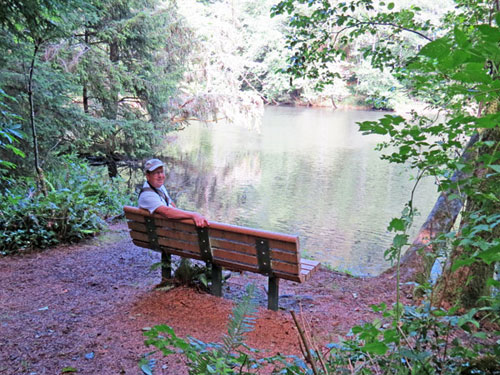 I enjoy some bench time.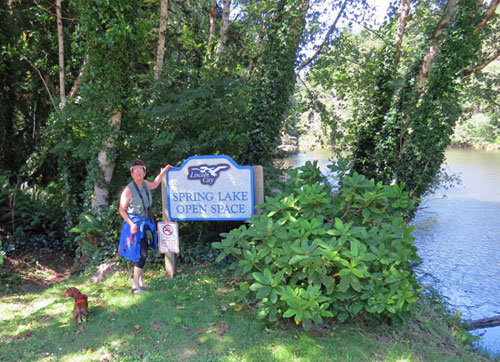 After we almost completely circled the lake we finally found the official sign for the park, Spring Lake Open Space.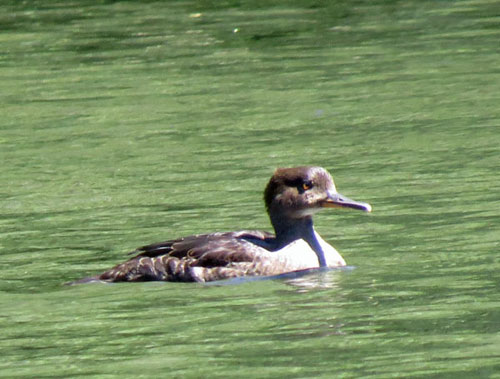 What we thought was going to be a bird walk, morphed into more of a hike, the opposite of what has happened to us many times when we have started on a hike and gotten distracted by looking at birds. We only identified four species, with our best sighting being this female Hooded Merganser. This turned out to be a hidden gem, away from the hustle and bustle of Lincoln City, and we will be returning.