Date: June 6, 2014
Location Tumble Creek Trail
Where: Detroit District - Willamette National Forest
Jeanette requested a good hike with elevation gain for this day. She is recently back from a hard hike on the Rogue River Trail of over forty miles in four days and is committed to maintaining a good level of fitness. Birding doesn't really provide much of a work out, the pace is too slow and includes many stops to look and listen. Her request was a challenge for me to come up with a harder hike with a good amount of elevation gain. As I mulled the possibilities I eventually came up with an old standard of mine, the Tumble Creek Trail at Detroit Lake. I've always toted it as an excellent conditioning hike because of the low elevation trailhead which allows early season access and the long climbing trail that can offer an elevation gain of over 2,500 feet.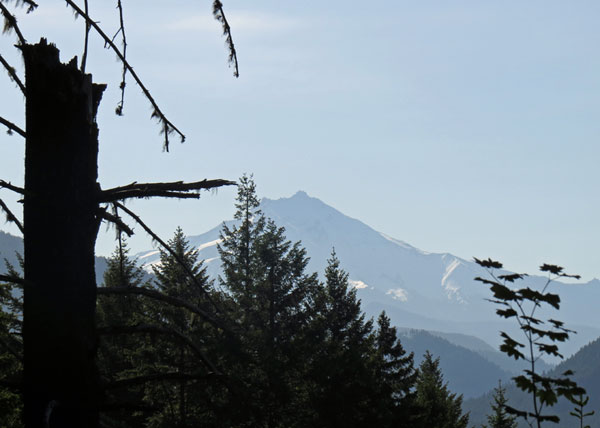 Mt Jefferson from Tumble Creek Trail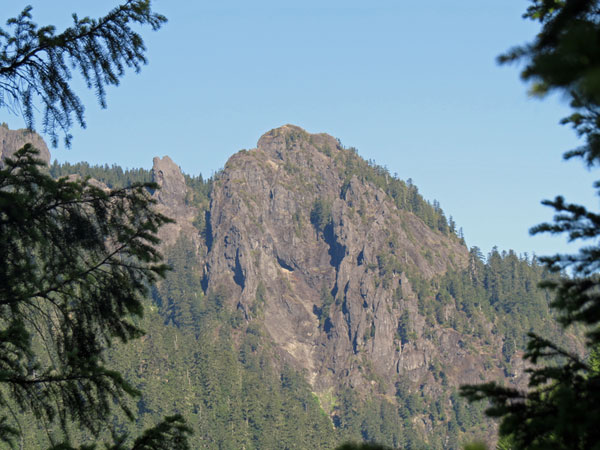 View of Elephant Rock from the trail
We had no plans to hike the complete length of the trail, but set a goal of hiking for several hours up the trail for a good work out. In the end we hiked for around two hours up the trail, and then an hour back for about five miles of travel.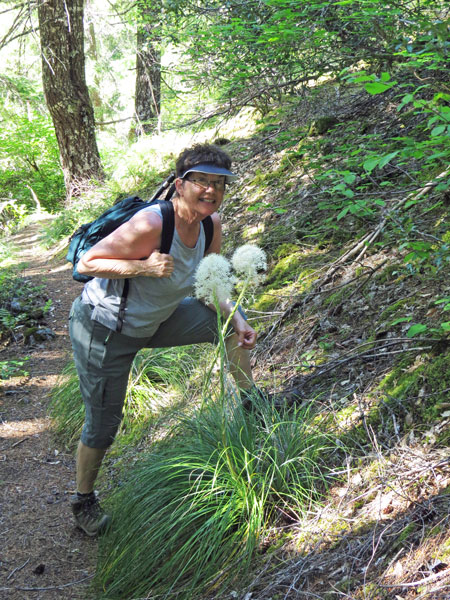 Jeanette with Beargrass
We did make several stops to smell the "roses", in this case, Beargrass, Rhododendron and Starflower.
Jeanette with Rhododendron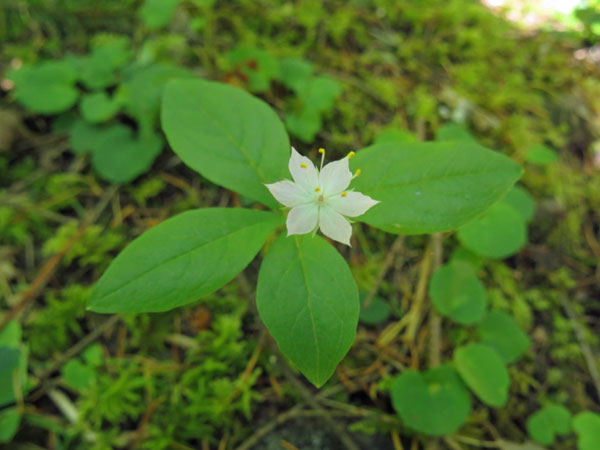 Starflower