Date: April 27, 2014
Location Tom McCall Point
Where: Columbia Gorge National Scenic Area
Mary Colman led this Chemeketan hike in the Columbia River Gorge up Tom McCall Point. Because no one else had signed up for the hike, I cheated and talked Mary into changing the hike from Sunday to Saturday to take advantage of the better weather. Mary, Jeanette and I have spent many wonderful hours hiking the trails in the gorge over the years so it wasn't hard to find something to talk about. Spring time hikes in the outstanding scenery of the Columbia Gorge rate up there with some of life's greatest experiences, and this day held up. Lots of sunshine, blossoming yellow Balsamroot, accompanied by red Indian Paintbrush, purple Larkspur, white Prairie Star, and the subdued brown flecked hanging bells of the Chocolate Lilly, provided a visual banquet for the day. The trail, although short at a mile and a half to the top of the point, was steep enough to make us feel we had earned our great views.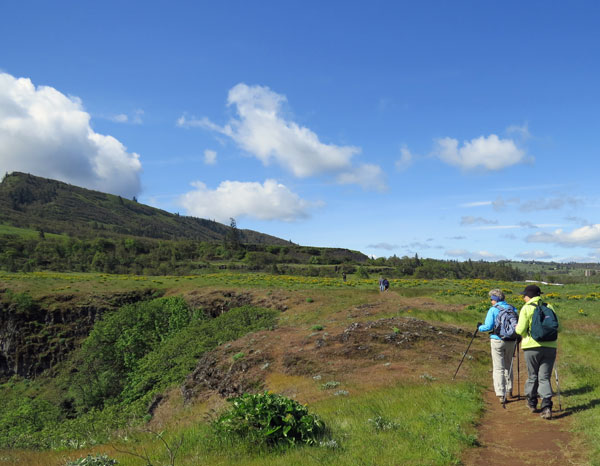 starting across Rowena Plateau with McCall Point looming on the left.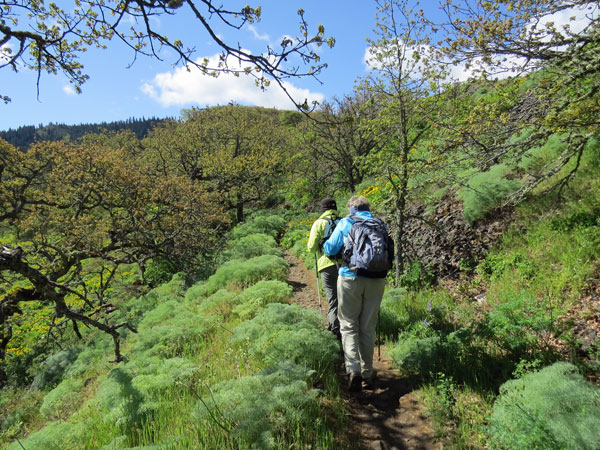 Columbia Desert Parsley has already bloomed, but the sea foam green leaves remain.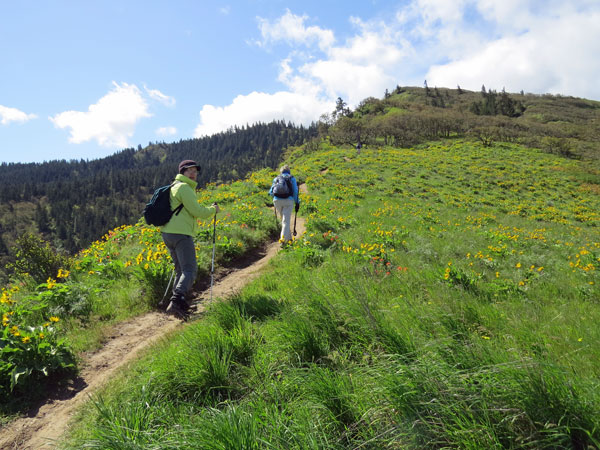 the trail edges further up!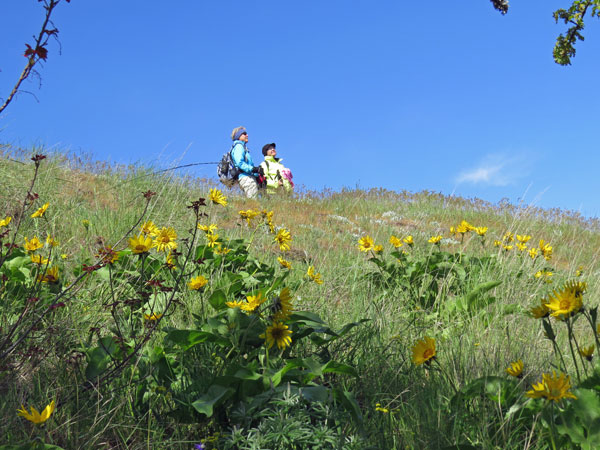 The bright yellow sunflower blossoms of Balsamroot were in their prime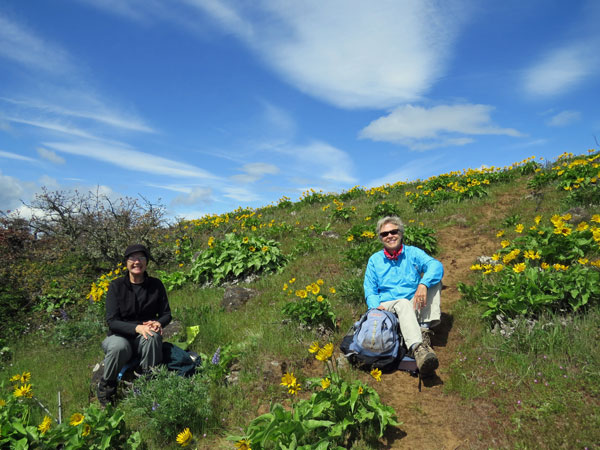 Lunch break out of the wind
The Descent back to the parking lot