Date: December 27-29, 2013
Location Escape to the Coast for Sunshine and Birds
Where: Oregon Coast
A continuing temperature inversion in the Willamette Valley motivated us to escape to the Oregon Coast for some sunshine. We left West Salem Friday morning in fog and 31 degrees and by the time we got to the Salmon River we had sunshine. Our first stop was at the old Pixieland site which is being restored to wetland. After a brief stop and a few birds we ventured on to Knight Park on the Salmon River Estuary. Protected from the north wind by Cascade Head we enjoyed the warmth of the sunshine, spotted the elk herd of 71, watched some birds, and had lunch. Then it was on to Safeway, where we decided to boondock for the night at Chinook Winds Casino. Not too bad, and was free.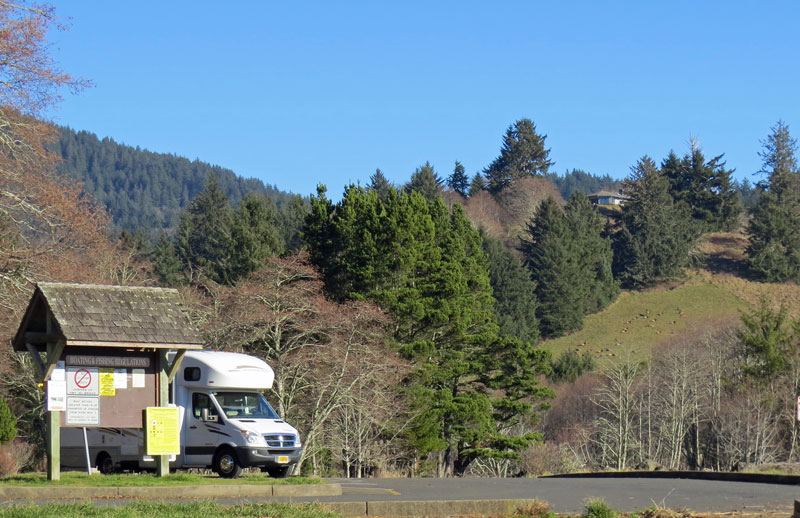 Knight Park
Great Blue Heron - D River
Saturday we spent hopscotching down the coast from Lincoln City to Winchester Bay, making numerous stops to check at birding sites. Our first stop was a parking lot at the D-River Open Space in Lincoln City. Buster and I got out to explore and walked the walkway to Devil's Lake State Park. Getting back in the RV, I noticed the Great Blue Heron that was evidently standing there the whole time. He stood so still he looked like part of the vegetation.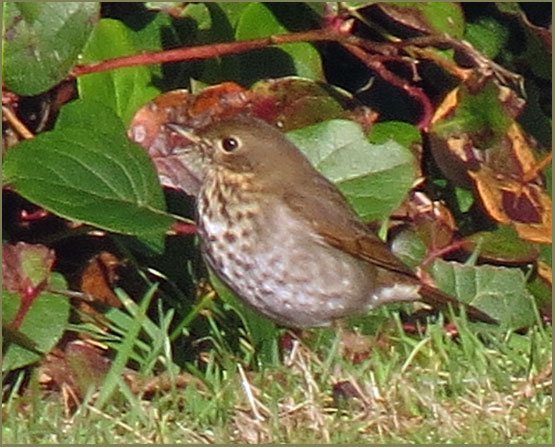 Hermit Thrush - Devil's Punch Bowl State Natural Area
A brief stop at Siletz Bay gave us a few more birds but no good photos, and we drove on for a longer stop at Devil's Punch Bowl State Natural Area, and then on to Beaver Creek State Natural Area which produced a number of good bird photos. Our final stop for the day was Winchester Bay where we spent the night at Winchester Bay RV Resort.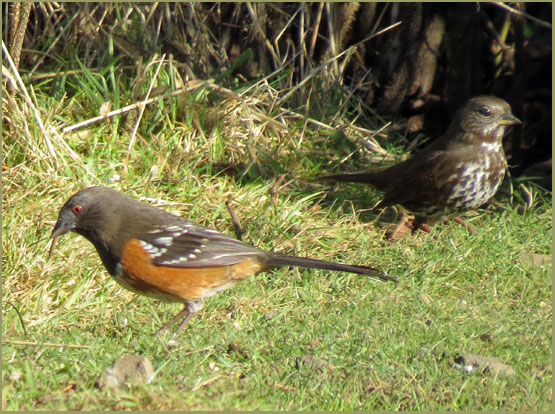 Spotted Towhee & Fox Sparrow - Beaver Creek State Natural Area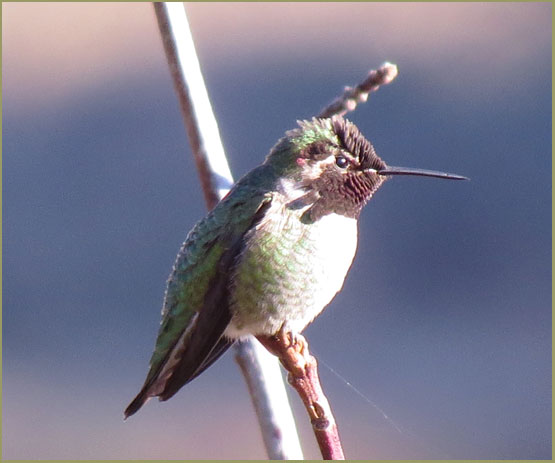 male Anna's Hummingbird - Beaver Creek State Natural Area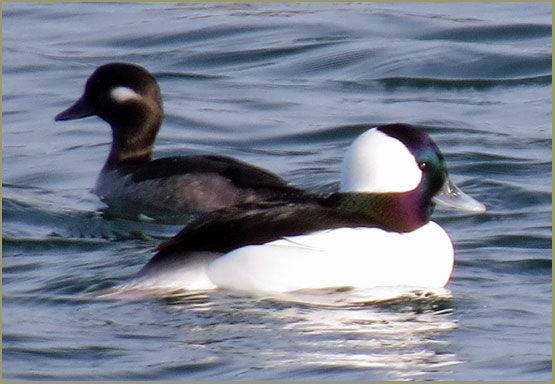 male Bufflehead & his lady - Winchester Bay