Date: June 2, 2013
Location Luckiamute Landing State Natural Area
Where: Willamette Valley, Oregon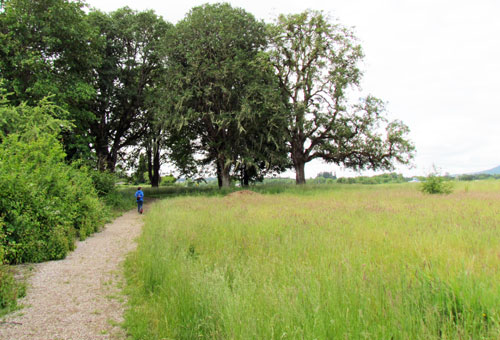 The Luckiamute Landing State Natural Area is an unusual park in that it is made up of two separate parcels divided in between by private property. We went birding on the northern unit a couple of days before, and now we spent a morning birding on the southern unit. The park is not well known and we had the place to ourselves.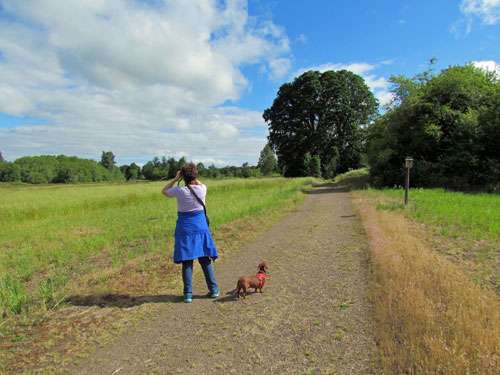 Besides great bird habitat and no crowds, a big draw for us to this State Natural Area is that we can bring our dog Buster. The Willamette Valley has three major National Wildlife Refuges with excellent birding, but dogs are not allowed on any of their trails.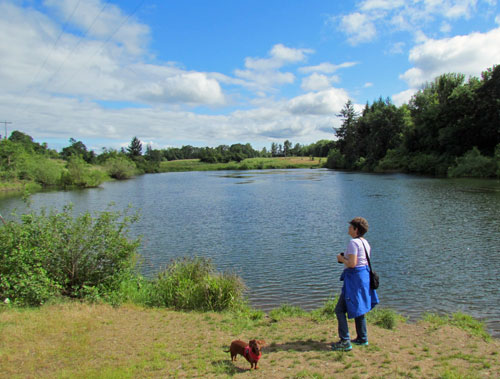 There are several ponds in the south unit, this one being the largest. The ponds are remnants of gravel quarries used in the construction of Camp Adair during World War II.