Date: May 13, 1993
Location Honeymoon Bicycle Tour - Day 1
Where: Skamania Lodge to Horsethief Lake State Park
Jeanette and I were married on Mother's Day May 9, 1993 at Silver Falls State Park. For our Honeymoon, I put together a weeklong bicycle tour of the Columbia River Gorge. It was a perfect match, because we both love bicycle touring, and spring is the perfect time to be in the Columbia River Gorge.

Our trip started at Stevenson Washington at the brand new Skamania Lodge. On our first night we got a late night call to notify us that Jeanette's sister LuAnn had been killed in a car accident. We packed up and made an early morning drive to Albany. The funeral was Wednesday and by that evening we were back to Skamania Lodge to start an abbreviated tour the next morning of the east end of the Gorge.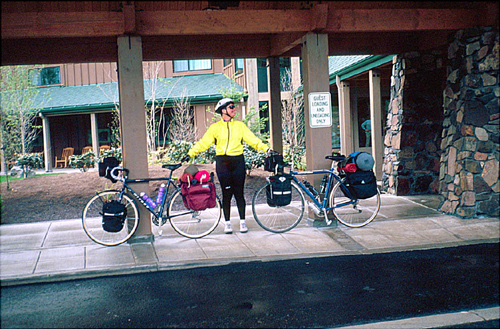 On Thursday morning after packing up our bikes with our tent, sleeping bags, pads, clothing, cooking gear, etc., we made a quick descent into Stevenson where we stopped at Betty's Café at 8:00 for breakfast.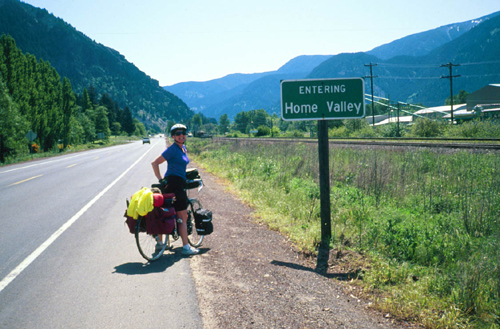 We took a detour up to Carson Hot Springs, stopped for breaks at Home Valley and Bingen, and food supplies at the Lyle Merc. We scoped out the Lyle Hotel and then peddled on, arriving at Horsethief Lake State Park at 4:30 for our first camping night.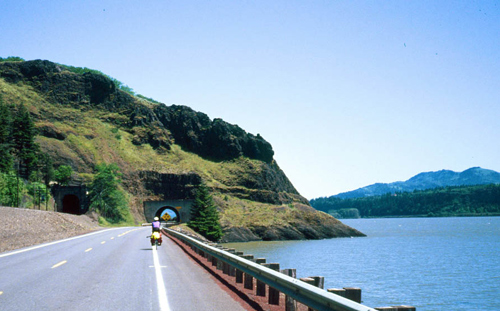 We ended up with just over 50 miles for our first day. Our biggest disappointment,---- no showers at Horsethief Lake State Park.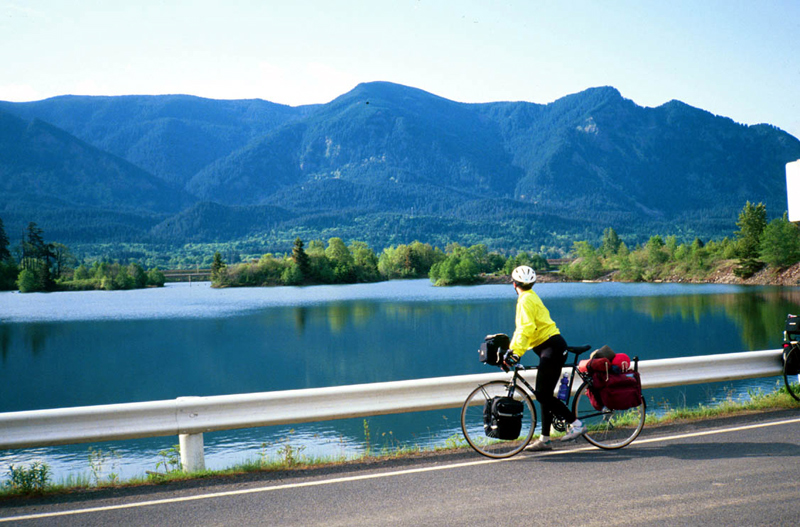 looking accross Rock Cove to the Oregon side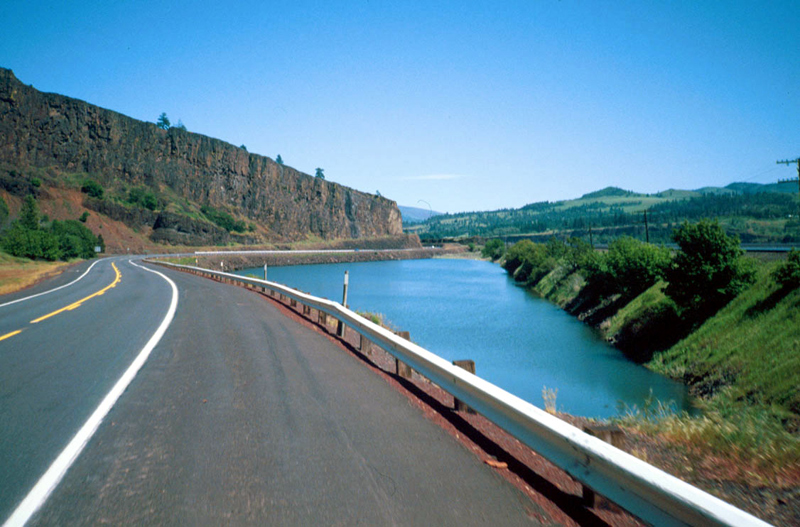 Coyote Wall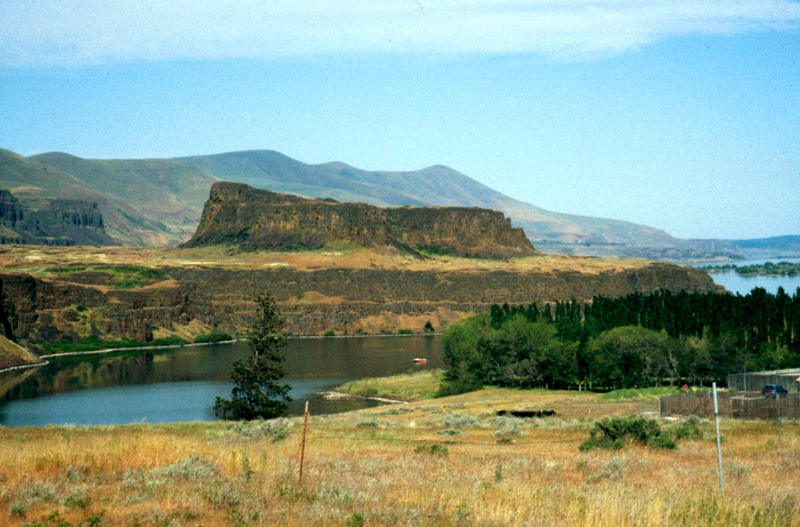 Horsethief Lake State Park