Date: June 15, 2010
Location Big Eddy to Dillon Falls
Where: Deschutes River Trail
My brother Mark took a day off from work to take us hiking on yet another section of the Deschutes River. This is our third day of hiking in Central Oregon and each one has been on a different section of the Deschutes River. It's quite interesting to have such a varied experience on the same river. Today's section was just south of Bend. Although very close to the busy city of Bend this trail seems very remote. The Deschutes here is much larger because the massive amount of water for irrigation has not been taken out.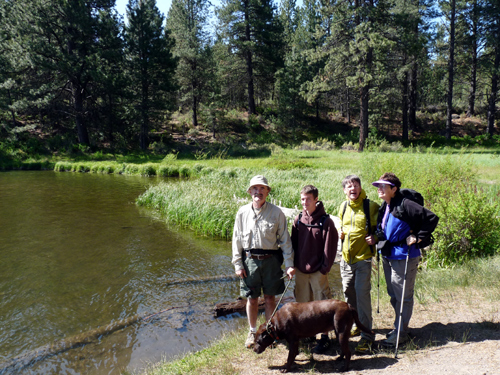 We also invited our friend Dan and his dog Coco. Matt, Marks youngest son, just graduated from high school came along too. Jeanette, Buster and I rounded out the group.


We started at the Big Eddy Trailhead and continued south along the river to the Dillon Falls Trailhead. This was just a short 2.5-mile section of the much longer trail along the river.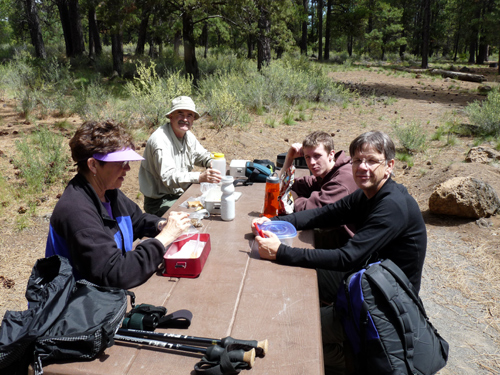 The Dillon Falls Picnic Area was our turn-around point, and we retraced our steps back to the Big Eddy. We saw a good variety of birds and this would be an excellent trail to spend more time on birding.