Date: April 12, 2010
Location Upper Brice Creek Trail Survey
Where: Cottage Grove Ranger District, Umpqua National Forest
The purpose of today's trip was to finish the survey of the Brice Creek Trail and to do the connecting trails of Trestle Creek and Upper Trestle Creek. The weather forecast was calling for rain everyday for the next week, so yesterday I decided I was going to go rain or shine no matter what. As it turned out, the day was filled with sunshine!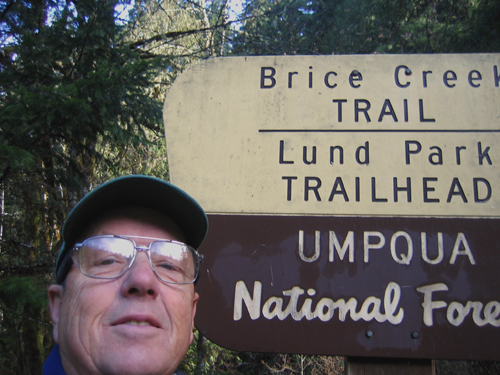 Starting point
I started at the Lund Park Trailhead and worked my way east up the Brice Creek Trail, taking a detour up the Trestle Creek Trail to Trestle Falls, also some times referred to as Lower Trestle Creek Falls.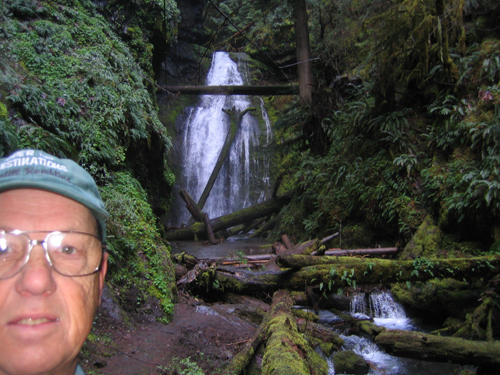 Trestle Creek Falls
Back to the Brice Creek Trail I continued to the end of the trail, which is at the Champion Creek Trailhead. From there I took the Upper Trestle Creek Trail, which climbs steeply for over a mile where it ducks behind and underneath Upper Trestle Creek Falls.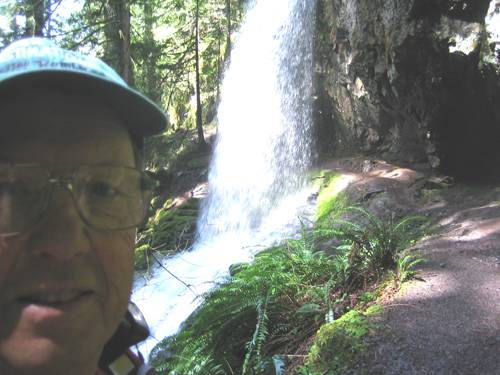 Upper Trestle Creek Falls
I made it back almost to the car before the first shower hit. I could hardly complain as I had spent the entire hike in the sunshine.

By the way, if you are sick of seeing that guy thrust his ugly mug into every photo, contact me to go on a trip, I could use some help.