Date: December 16, 2009
Location Bill Williams Birding
Where: Bill Williams River National Wildlife Refuge
Jeanette and I are spending the winter working as volunteers at Buckskin Mountain State Park in Arizona. We work four hours a day, five days a week in exchange for a campsite in the park. Tuesdays and Wednesday are our days off, and this week on Wednesday we took the day to explore the Bill Williams River National Wildlife Refuge. It's very close by. The Bill Williams River flows into Lake Havasu about five miles north of Buckskin State Park.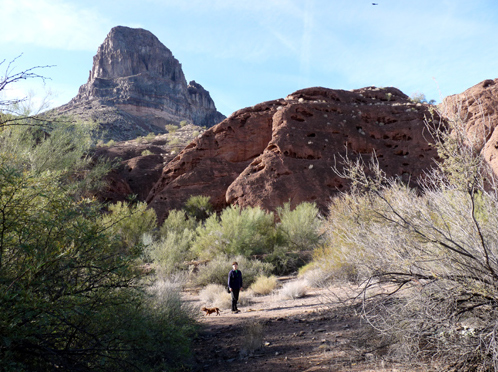 A nondescript dirt road leaves Highway 95 along Lake Havasu and travels three miles up into the cottonwood riparian habitat of the Bill Williams River. The great diversity of the area is almost shocking, from the towering cliffs, red sandstone formations and the desert plants, to the riparian area with its bright yellow Fremont Cottonwoods. Here the desert meets the river setting in just a mater of a few feet.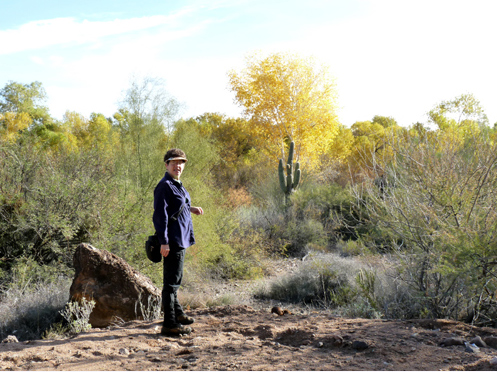 In the past some of our hikes have turned into birding trips. Today the opposite occurred, our birding trip turned out to be a hiking trip. We came prepared for birds; binoculars, bird guides, birding scope and tripod, but I think we only identified four birds. We were not disappointed though, because the beauty of the area certainly compensated for the lack of birds.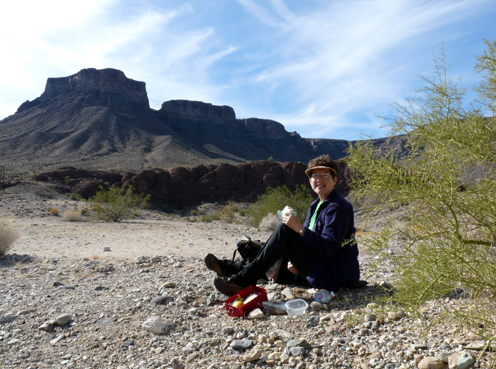 Another day we will probably hike the refuge trails along the shoreline of Lake Havasu where I am sure we will see lots of waterfowl.

Be sure to check the additional photos below.