Date: September 16, 2009
Location Todd Lake & Devils Lake Hike
Where: Deschutes National Forest
My brother Mark, who lives in Bend, suggested and took Jeanette, Buster and I on this hike to Todd Lake. It was sort of an impromptu trip, and he made sandwiches for us, drove us in his car, and gave us the grand tour of Todd Lake. It was a real treat for me because I have never been here in the summer; I had only skied to the lake once in the winter.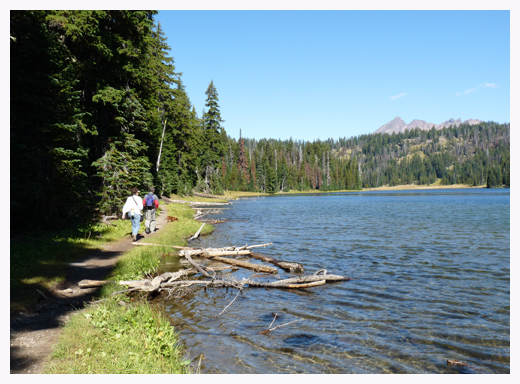 Jeanette & Mark at Todd Lake with Broken Top in the background
It was a short half-mile hike from the trailhead to the lake, and then Mark led us on a complete circle around the lake. As we arrived at the lake we had a view across the lake to Broken Top, and then as we circled around we had a view of Mt Bachelor.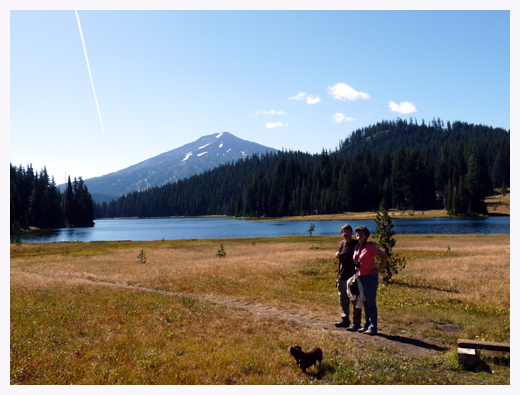 Todd Lake with Mt Bachelor in the background
We arrived back at the car with time and energy to spare, so I asked if we could do some more and Mark suggested adding Devils Lake to our day. It was a short drive away and after parking in the parking lot we struck out for a complete circle of the lake. I could not imagine a more perfect day; the weather was perfect, the scenery was beyond description, and the companions were my favorites.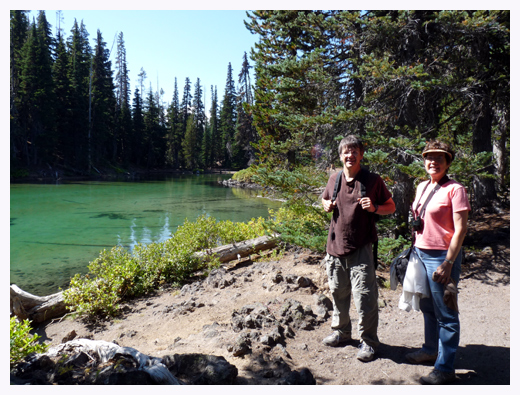 Mark & Jeanette at Devils Lake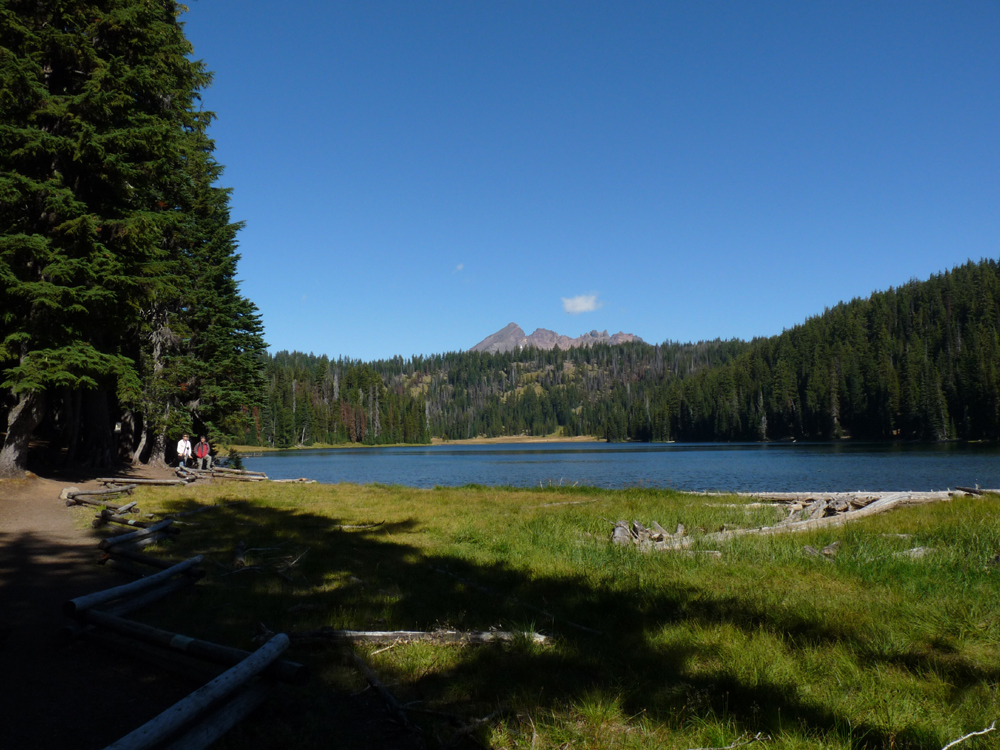 Todd Lake