Date: January 27, 2009
Location Big Bend of the Colorado Hike
Where: Big Bend of the Colorado Recreation Area, Nevada
We are camped in the campground of the Big Bend of the Colorado Recreation Area, just south of Laughlin, Nevada. It is Nevada's newest state park, with the campground just opening in April. As of now it has yet to be discovered, only about 6 of the 24 sites are in use. A big plus for us is being able to walk right out our door and have miles of hiking birding opportunities available within the park.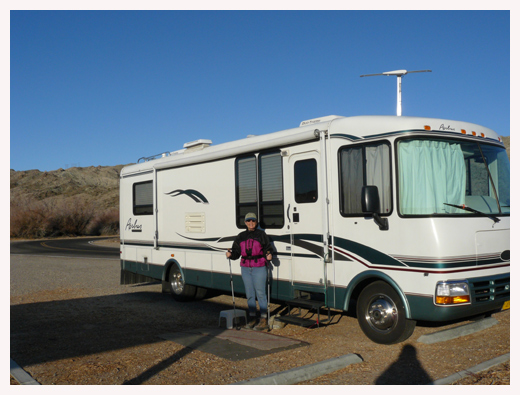 For our first day of exploring we crossed the highway and headed into the hills. As we climbed we could look back at the campground, the Colorado River, and across the river to Riviera Arizona. We enjoyed seeing plants we recognized, Brittle Bush and several different kinds of cactus.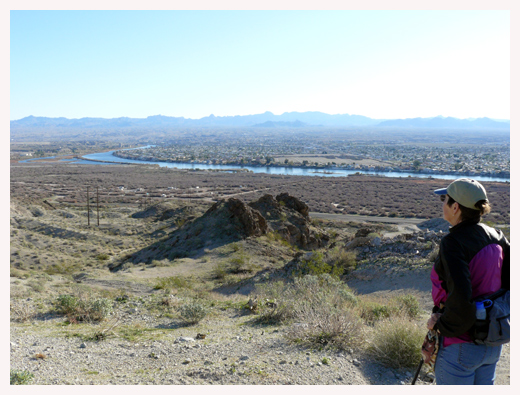 We were amazed how many canyons opened up, and it became a fun challenge to find a route along the ridges, and down through washes to make a loop back to the campground. There are many more miles to explore here.


Statistics for the day:
Distance - 3.5 miles
Accum climb - 1050 feet
Time - 2:15 hours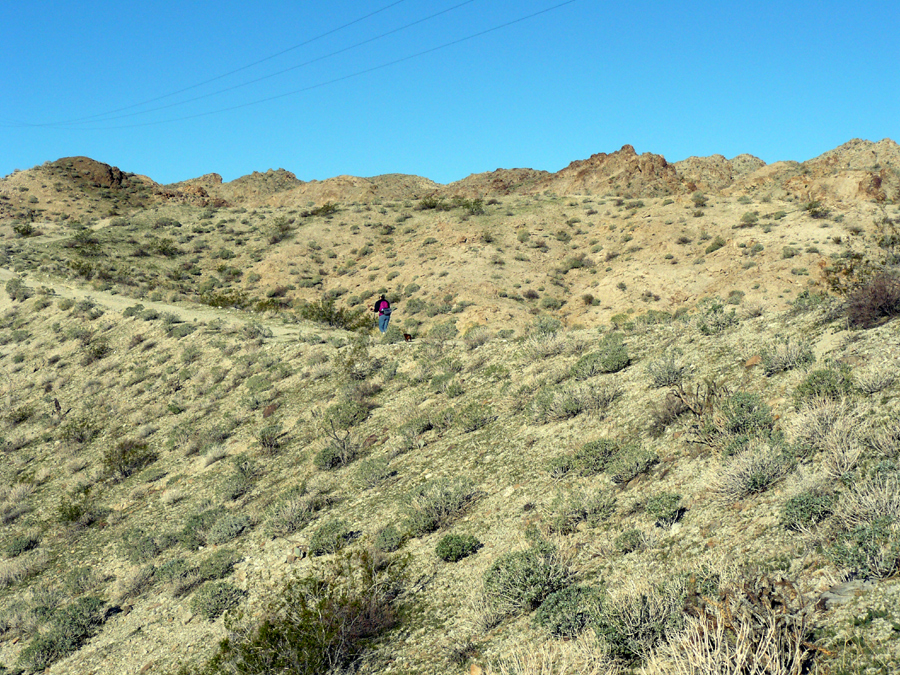 hiking in the hills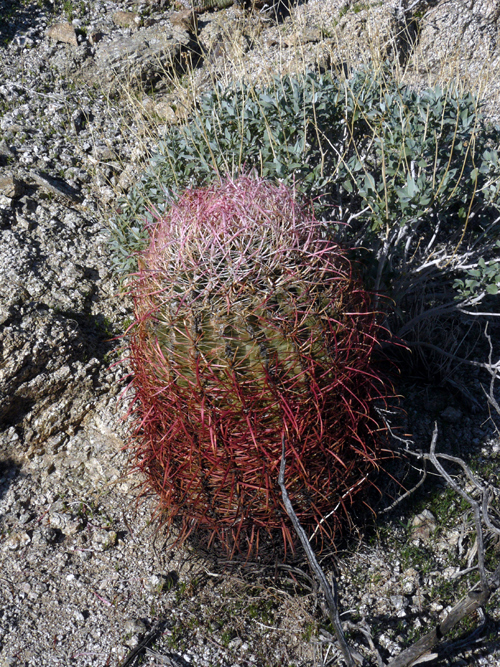 Red Barrel Cactus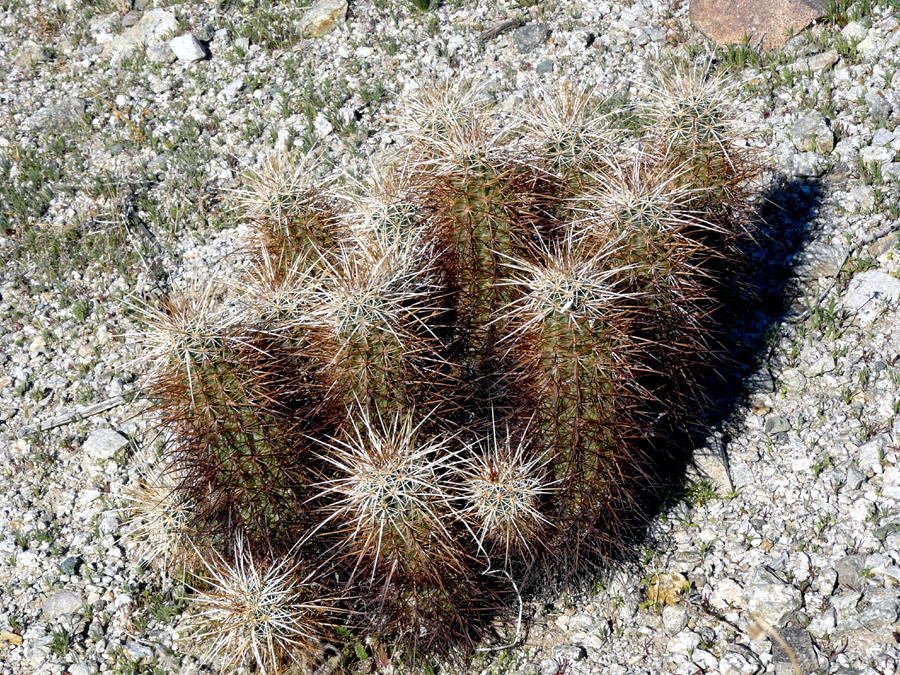 cactus