Date: October 27, 2008
Location Beazell Memorial Forest Hike
Where: Benton County
Monday was a day off from our volunteer job at Thompson's Mills State Heritage Site. We needed to be in Dallas by the end of the day, so a hike in route seemed like a good idea. After giving it some thought as to where to hike, Beazell Memorial Forest came to mind. Perhaps it was because my sister Susan had recently hiked there and had written about it on her blog, Starts with K.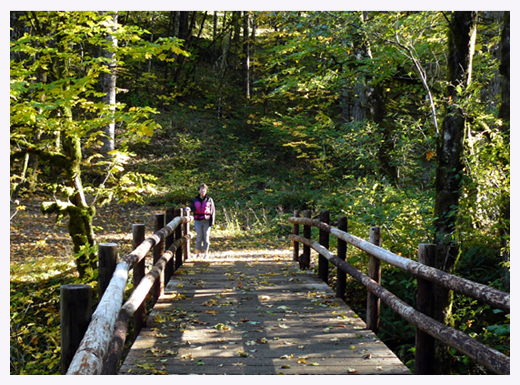 Jeanette at the Plunkett Creek Bridge
Beazell Memorial Forest is a fairly new Benton County Park, and in the five years the county has made a lot of improvements, like a complete redo and modernization of the barn, but trail signage is still on the weak side. Thank goodness I had been there before and had some idea of the lay of the land. I decided on hiking up Plunkett Creek and attempting a loop coming back on the South Ridge.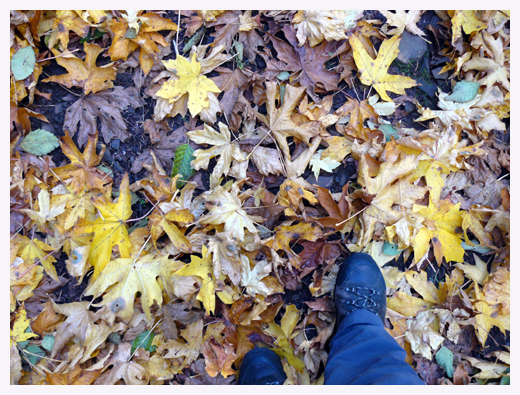 fall leaves under foot
It's always a big challenge to try and capture some of the beauty I see on a hike. On this particular hike I was trying to catch the bright colors of the leaves on the trees and fighting with the light, when it dawned on me that I needed to look no closer than my feet to catch some of the variety of color in the fall leaves.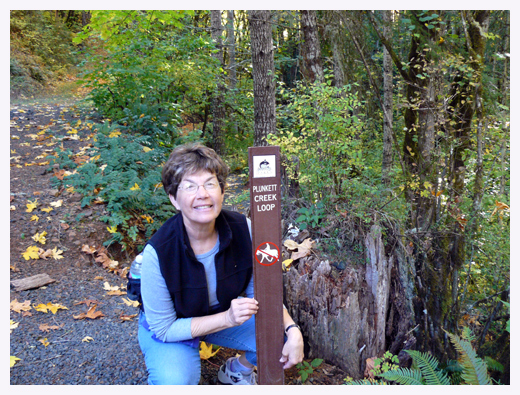 Jeanette at the Plunkett Creek Loop junction
We hiked up the Plunkett Creek Trail, and then took a section of the Plunkett Creek Loop to connect to the South Ridge Trail and back to the parking lot.

Statistics for the day:
Distance - 3.4 miles
Acumulative gain - 685 feet
Time - 1:40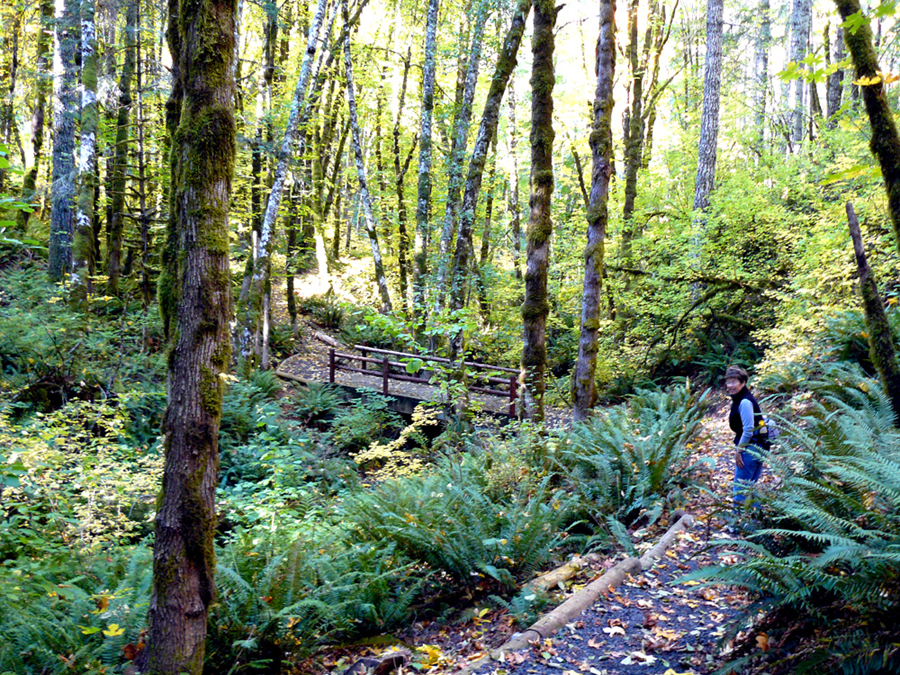 Plunkett Creek Loop