Date: August 5, 2008
Location Berley Lakes Backpack - Day 2
Where: Mt Jefferson Wilderness
Jeanette and I slept in as long as possible to allow our teenager to sleep, however, emerging from our tent, I was quite surprised to find Evan's tent empty with a note scrawled in the dirt saying 'gone to the south shore'. When Evan returned we had a breakfast of pancakes and packed-up camp. In order to show Evan some more of the country we went out the west end of Lower Berley, caught the old Maxwell Butte Trail, and found the path up to Craig Lake.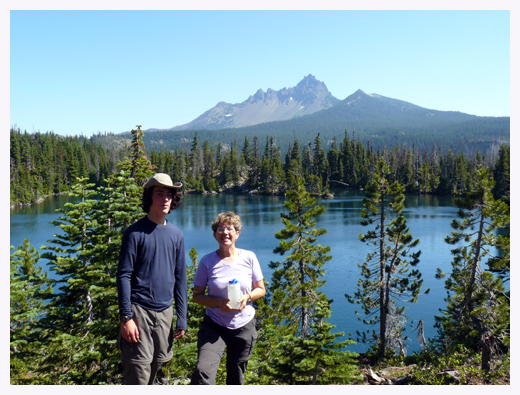 Craig Lake
Using his new digital DSL camera Evan managed to take enough photos to fill up more than two memory cards.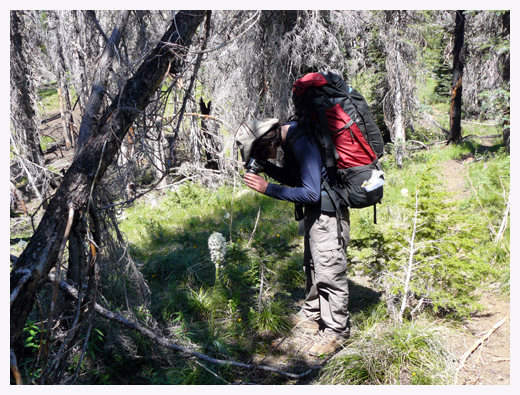 taking photos of Bear Grass
It was a very hot slug out on the dusty trail. We had to space ourselves out to let the dust settle, but poor Buster so close to the ground continued to choke. Sitting on the picnic table at the trailhead, Evan counted his mosquito bites at two hundred and thirty.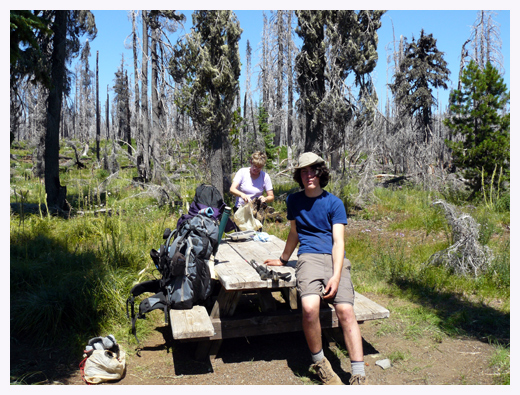 Done!