Date: June 14, 2008
Location Billy Lake Fishing
Where: Billy Lake, Linn County
Tyler, I guy I work with at Roaring River Hatchery, invited me to go fishing with him. After a discussion of a number of lakes that we could try, we settled on Billy Lake. Lucky for me he knew how to get there.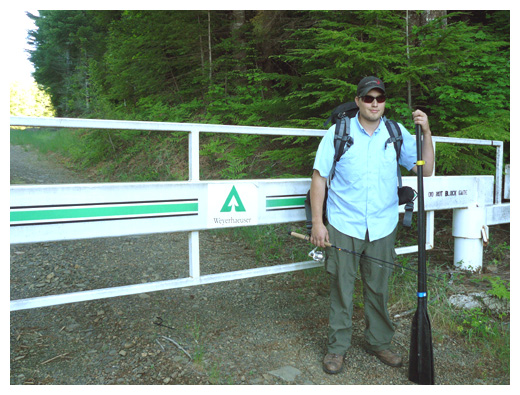 Tyler at the Weyerhaeuser gate
Billy Lake is not far from us as the crow flies, but due to gated roads we had to take the long approach from the Green Peter side. This route still ends at a locked gate, but it's only a mile walk from there.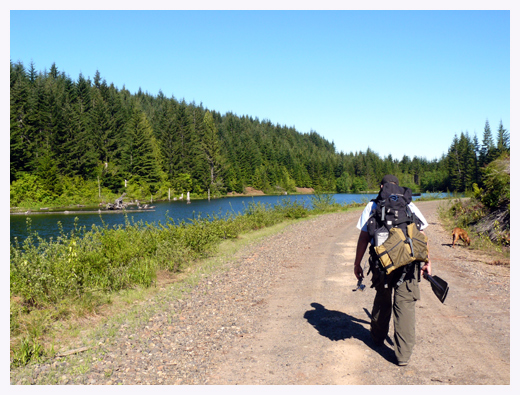 Tyler arriving at the lake
We each packed in a small raft, which made fishing the lake pretty easy. One side of the lake looks quite normal with trees and vegetation. The other side of the lake is now scared by an ugly clear-cut.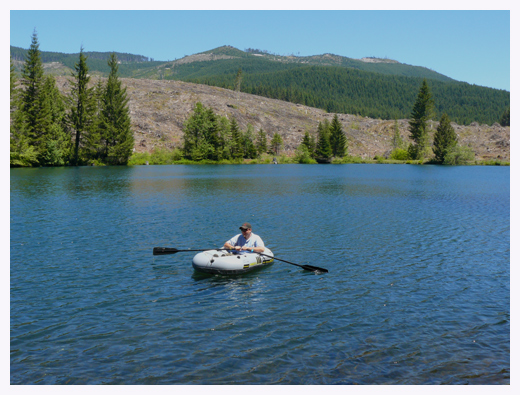 clear-cut courtesy of the "Tree People"
Fishermen rarely tell the truth about where they fish, how many they catch, or the size of the fish. At least I am willing to tell you where we fished. The other two items will remain our secrets.