Date: February 6, 2008
Location Bellota Trail Hike
Where: Santa Catalina Mountains
Our main quest for over a week now has been trying to find trails that we can hike with our dog Buster. Tucson is surrounded by mountains with numerous trails, but all the trails in the Sagaura National Park, as well as the Pusch Ridge Wilderness of the Santa Catalina Mountains are off limits to pets. I have been searching hiking guides and maps for trails that would be in the general National Forest area without any pet exclusion. I found this particular trail by searching a topo map of the Santa Catalina Mountains.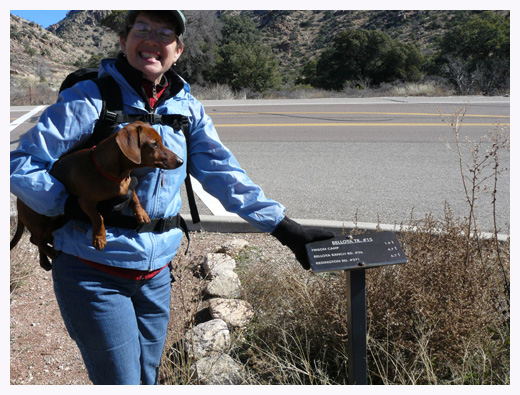 The Bellota Trail makes up a very short section of the Arizona Trail, which runs the entire length of Arizona. We started our hike by parking at the Molino Basin Campground. At over four thousand feet elevation we found snow on the north shaded side of the mountains. It was Buster's first hike on snow, but he was not deterred in searching out interesting smells.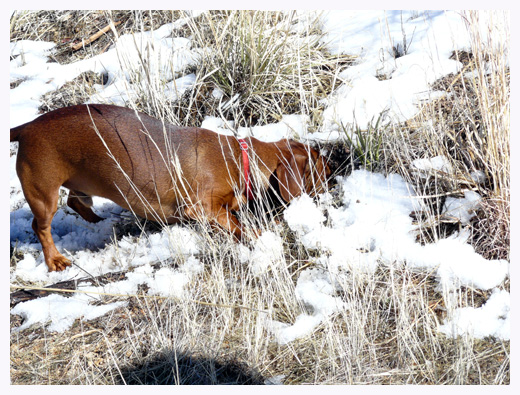 The trail switch-backed five hundred feet up out of Molino Basin, winding its way through a forest of oak and cactus. We continued down the other side of the ridge until we ran out of time. We had gotten a late start for a variety of reasons, and had lost some time trying to find a trailhead on a branch trail, La Milagrosa Trail. We will be back to hike further on this trail.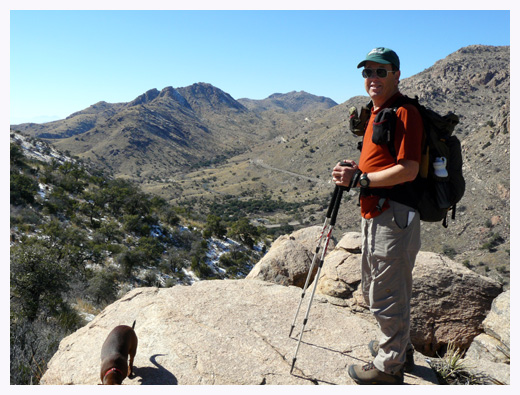 Statistics for the day:
Distance: 3.43 miles
Accumalative climb: 970 feet
Time: 3:12 hours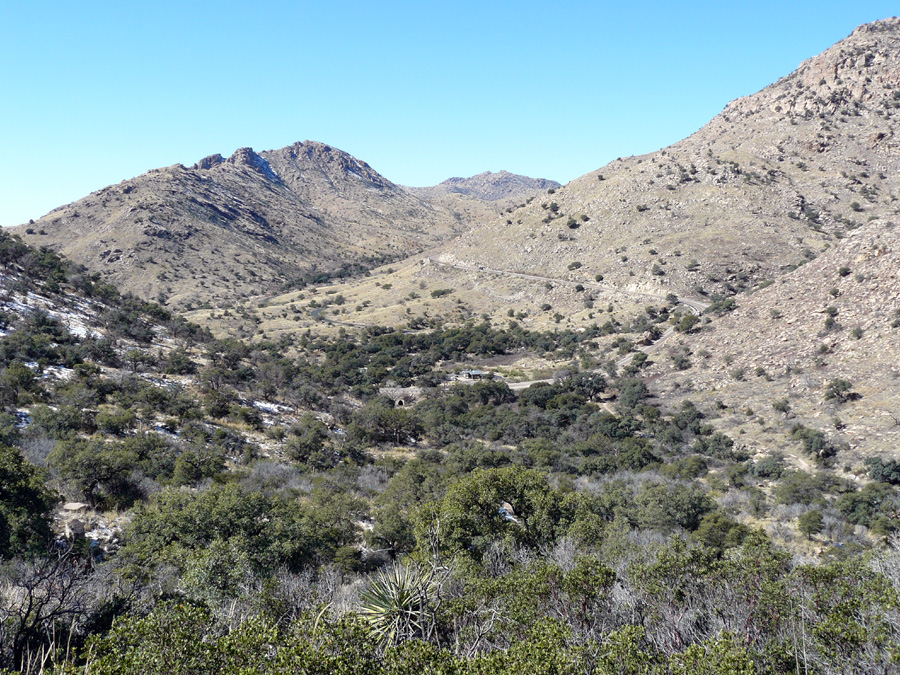 Molino Basin