Date: December 14, 2007
Location Interruption Point Hike
Where: Buckskin Mountain State Park, Arizona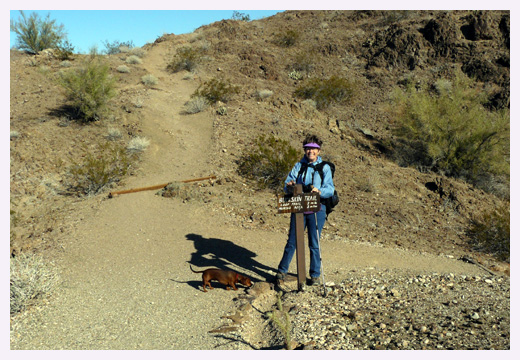 Jeanette on the Buckskin Trail
Today we set out to hike one of the trail areas we enjoyed so much in our trip across the US in 2005, the trails of Buckskin Mountain State Park. Volunteer labor over the past years have developed some extremely well maintained trails that climb through the rocky washes above the Colorado River.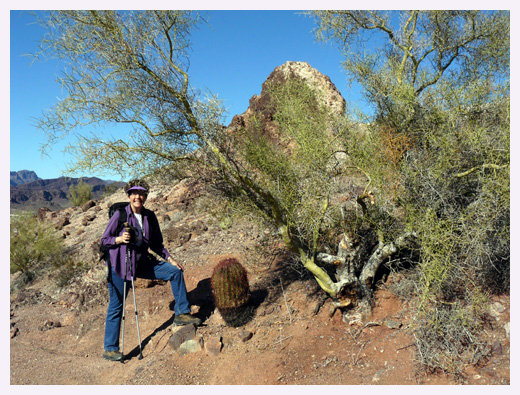 Jeanette on the Interruption Trail
The plan was to hike to Interruption Point. The wind was so bad when we arrived that we descended back to the junction for lunch. After lunch we hiked on past the end of the official trail and ended up exploring a long canyon that we eventually decided would be a good route back to the campground.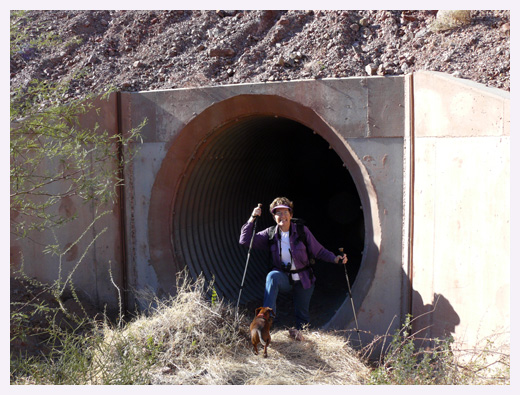 don't let your your kids do this!
After descending deep into the canyon we found ourselves sort of locked in. Outside of turning around and hiking back out of the canyon the only other possible option was to walk though a large culvert. We could see light at the other end, so we went on the assumption that we could get through. It was pretty dark in the middle, but we made it. Out of the culvert we continued down the drainage until we caught an old road back to the campground.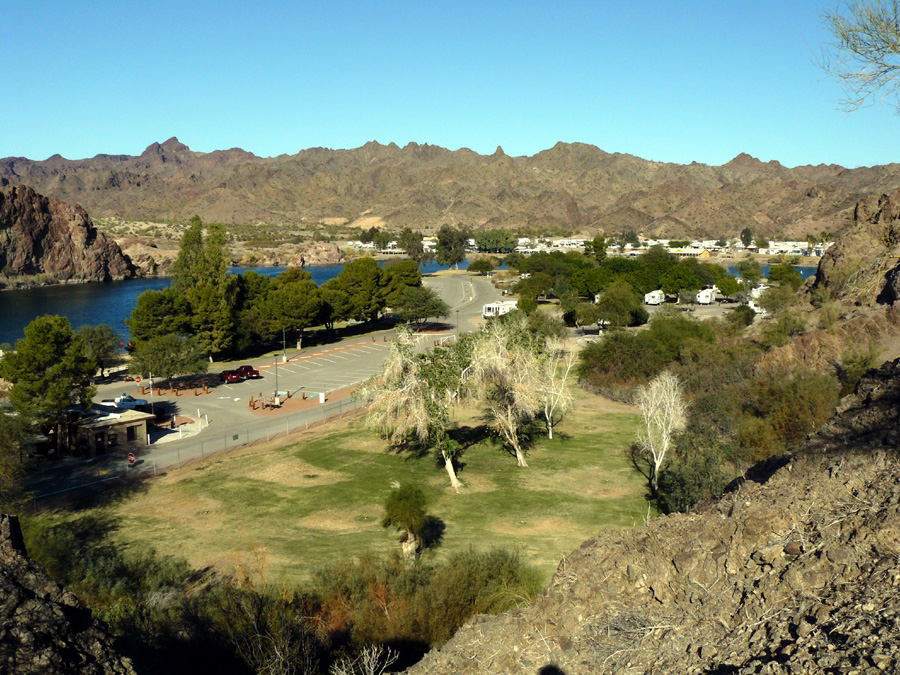 Buckskin Mountain State Park