Date: November 9, 2007
Location Cooper Creek Reservoir Hike
Where: Cooper Creek Reservoir, Douglas County
This past spring while fishing on the dam at Cooper Creek Reservoir, I noticed a crew building a trail along the far bank and made a mental note to return and check it out some day. Today the opportunity presented itself after a dentist appointment in Sutherland.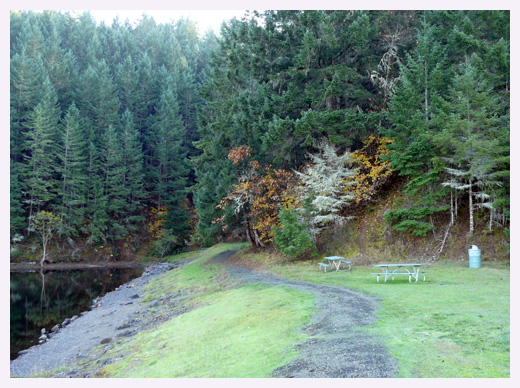 From the West Parking Area I struck out across the dam and picked up the graveled trail on the far side. The trail soon became a dirt trail as it climbed up into the forest and traveled along the bank of the reservoir. Lots of waterfowl could be seen on the water's surface, but I had unfortunately left my binoculars at home.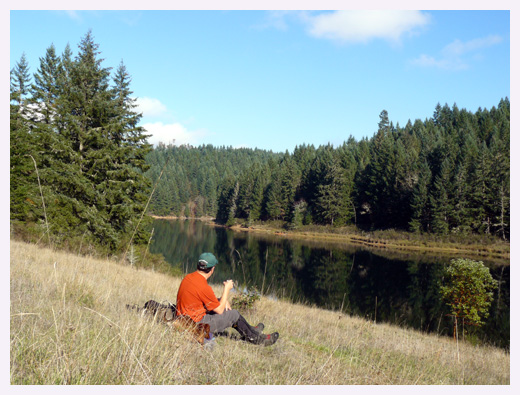 In less than a mile the trail ended in an open area along an arm that is apparently called Pierce Canyon Inlet. Here the warm sunshine provided a perfect stopping place to enjoy lunch.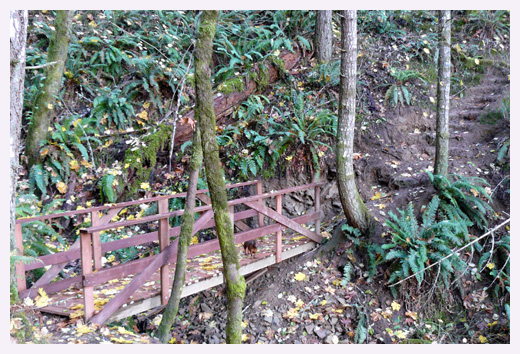 I believe this trail is still in its construction phase and there are not signs at this time. Although short in distance, the many ups and downs provided for a good workout. Steep sections have steps cut out of the clay bank, which could be quite slippery when wet. I would recommend trekking poles for anyone using this trail.