Date: October 25, 2007
Location Trestle Creek Falls Hike
Where: Cottage Grove Ranger District, Umpqua National Forest
New hiking friend Trudy Wilkinson, accompanied Jeanette, Buster and me on this hike in the Brice Creek area east of Cottage Grove. I selected the Trestle Creek Falls Loop, but wanting a little more mileage, choose to start and finish the hike from the Lund Park Trailhead, which gave us about a six-mile hike.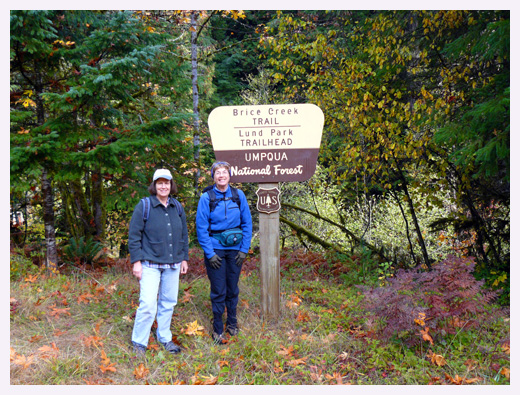 Trudy and Jeanette at Lund Park Trailhead
Crossing the bridge at Lund Park we took the Brice Creek Trail east for a mile before turning to climb steeply over a thousand feet to Upper Trestle Creek Falls. At the Upper Falls the trail takes you back behind the falls. It turned out to be not that bad, only a couple of drips.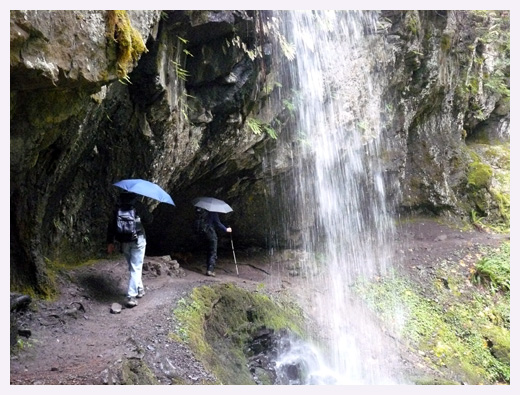 Upper Trestle Falls
From Upper Falls we took the trail down to were it rejoined the Brice Creek Trail at the Champion Creek Trailhead and headed back west along Brice Creek. After a short distance we caught the Lower Trestle Trail and hiked up to the base of Lower Trestle Falls.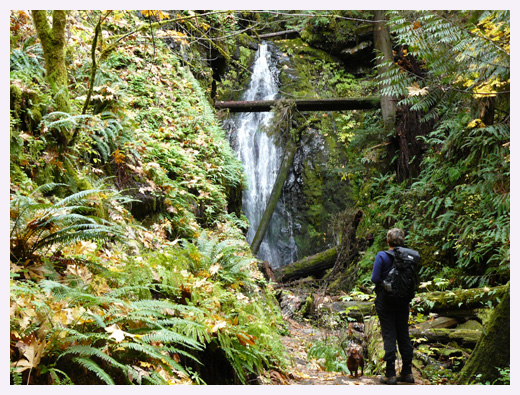 Lower Trestle Falls
Retracing our route back to the Brice Creek Trail we continued down the stream enjoying Brice Creek's crystal clear water and the bright yellows maples.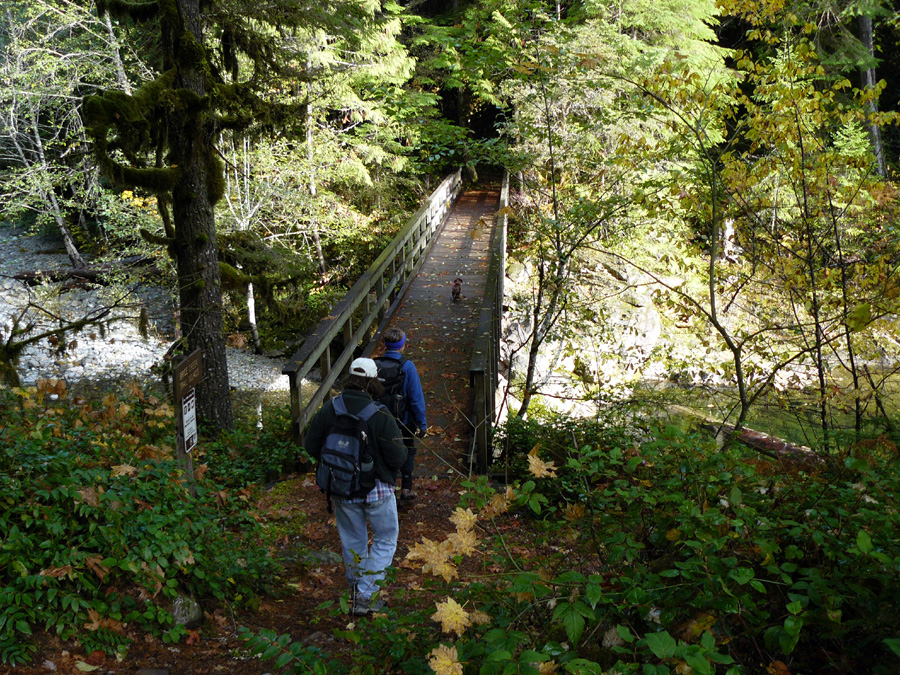 Lund Park Bridge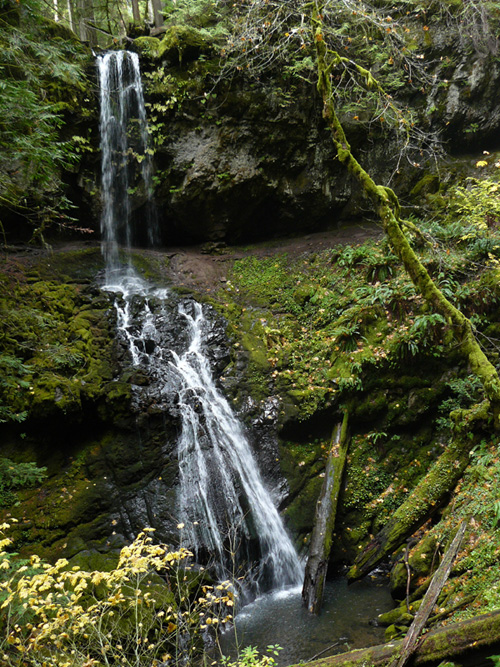 Upper Trestle Falls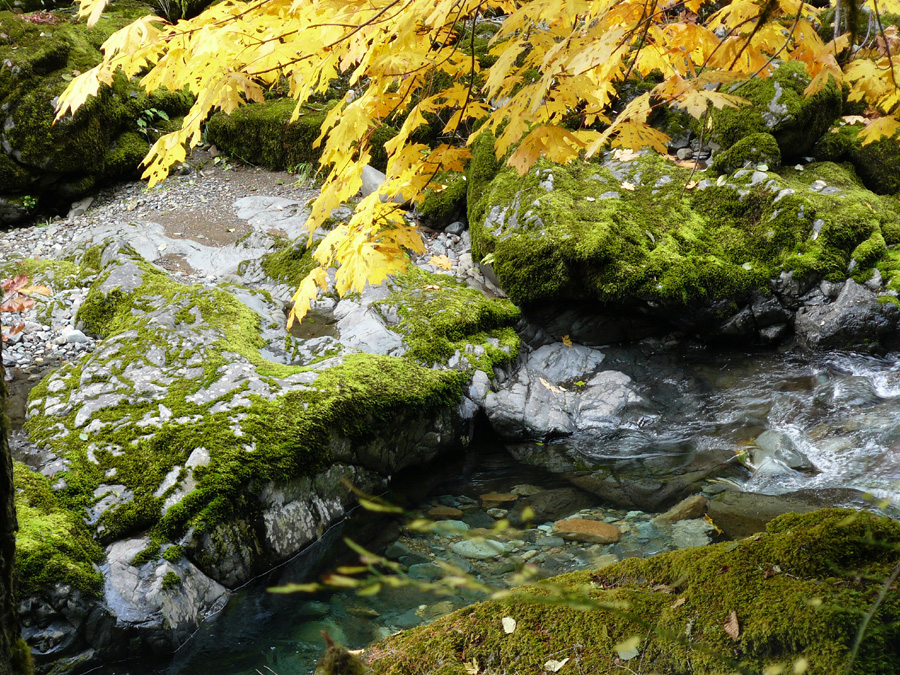 Brice Creek