Date: August 17, 2007
Location Blue Canyon Basin Backpack - Day 3
Where: Sky Lakes Wilderness
Originally we had left home prepared for a 3 to 4 day trip. Over our morning coffee and blueberry pancakes we decided we had accomplished what we wanted in our 3 days, we had proved to ourselves that we were not yet too old or too soft to still enjoy backpacking.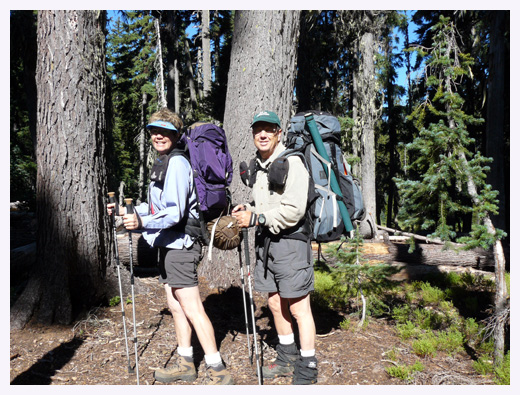 I took additional photos of Pear Lake and Horseshoe Lake on our way out, and we stopped at a spring near Meadow Lake to refill our water bottles.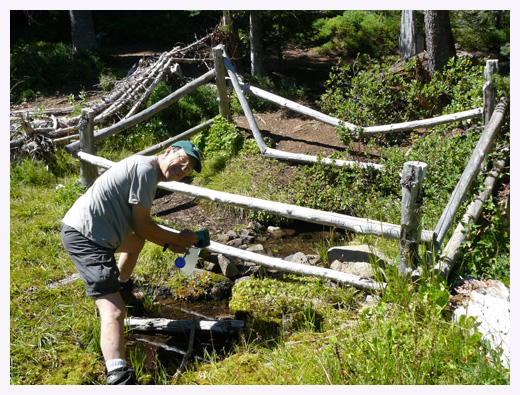 We stopped at Round Lake for a lunch break before our climb out of Blue Canyon Basin. Buster beat a fast pace ahead of us to the trailhead and our waiting car.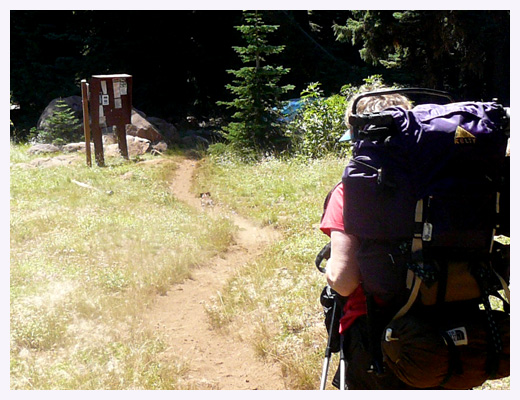 Pear Lake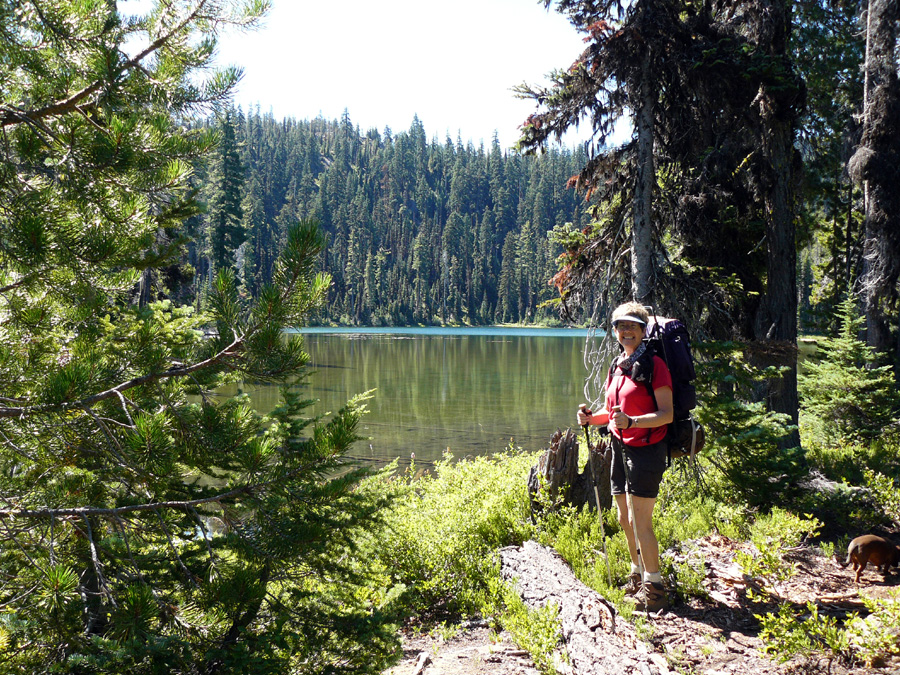 Horseshoe Lake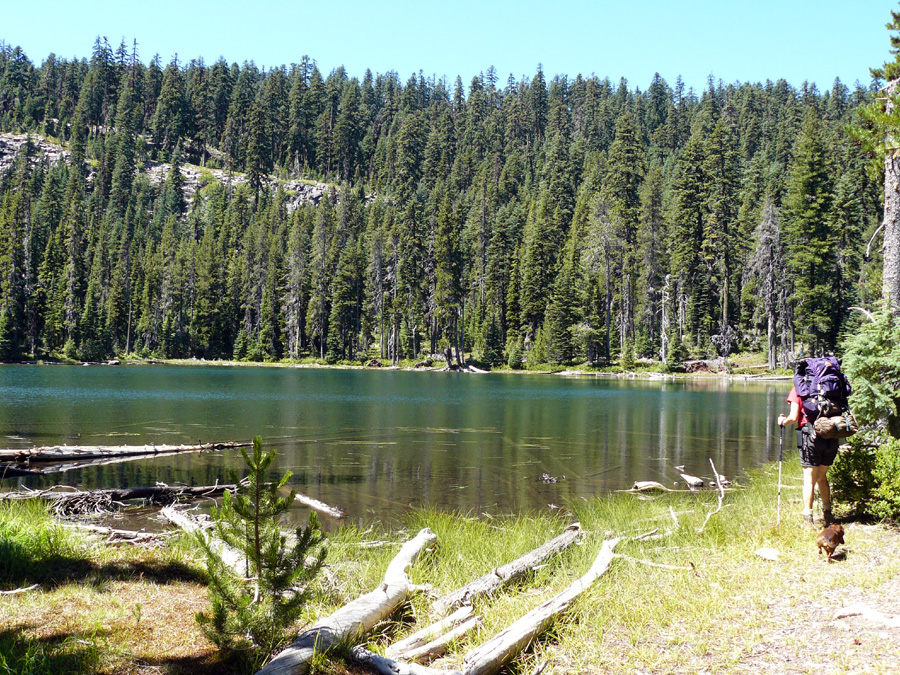 Round Lake