Date: June 19, 2007
Location Black Butte Hike
Where: Deschutes National Forest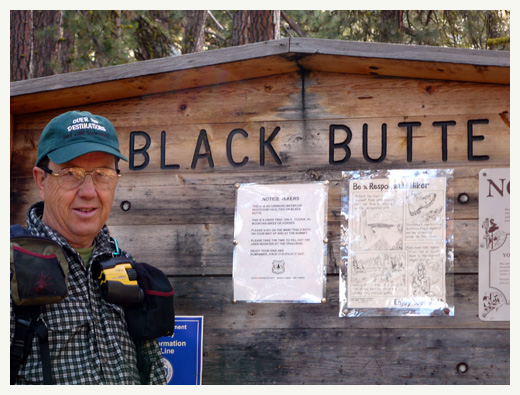 Jim at the trailhead
The hike to the lookout at Black Butte is one of my favorites, so it was an easy pick for the day. From our base camp in our motor home at Allen Springs Campground we drove our car up to the Black Butte Trailhead. This road to the trailhead has not gotten any better with time, but then again neither have my legs, feet, and so forth.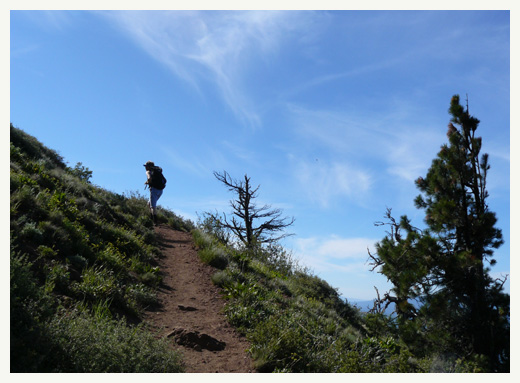 Jeanette on the trail
Jeanette is currently in the better shape of the two of us, and made quick time up the trail to the summit.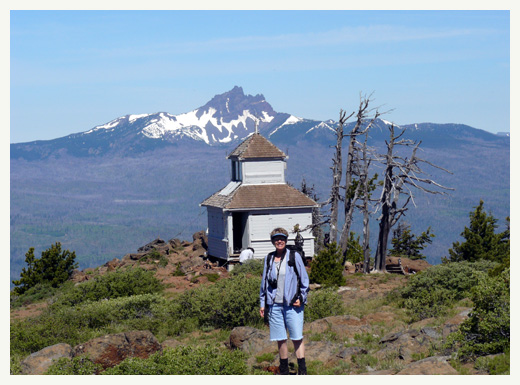 Jeanette on the summit with Three Fingered Jack in background
While we were there an airplane dropped supplies for personnel that were making repairs to the winter damage to the older cupola style lookout.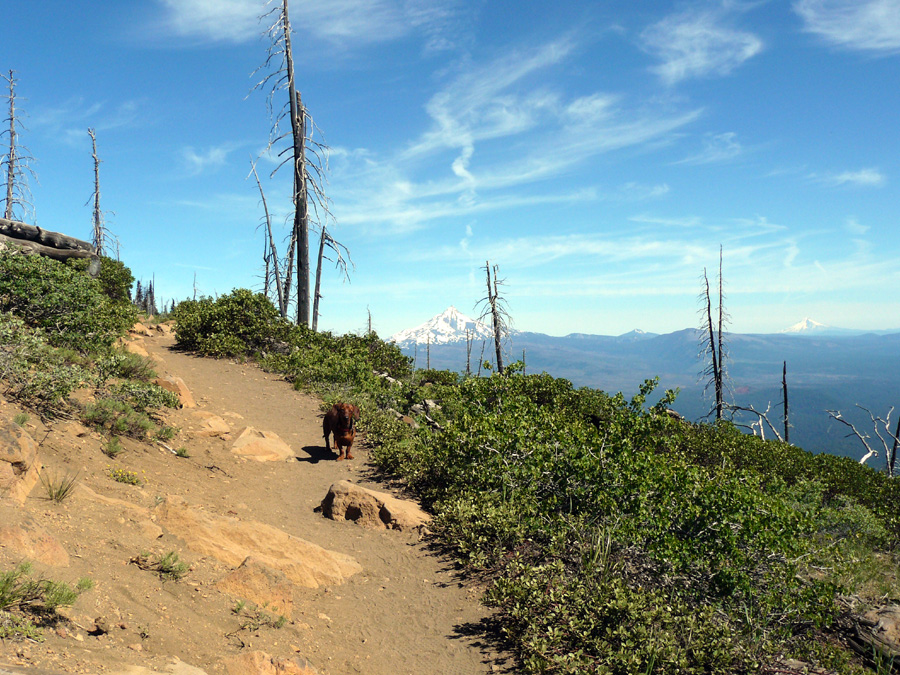 Buster with Mt Jefferson and Mt Hood in background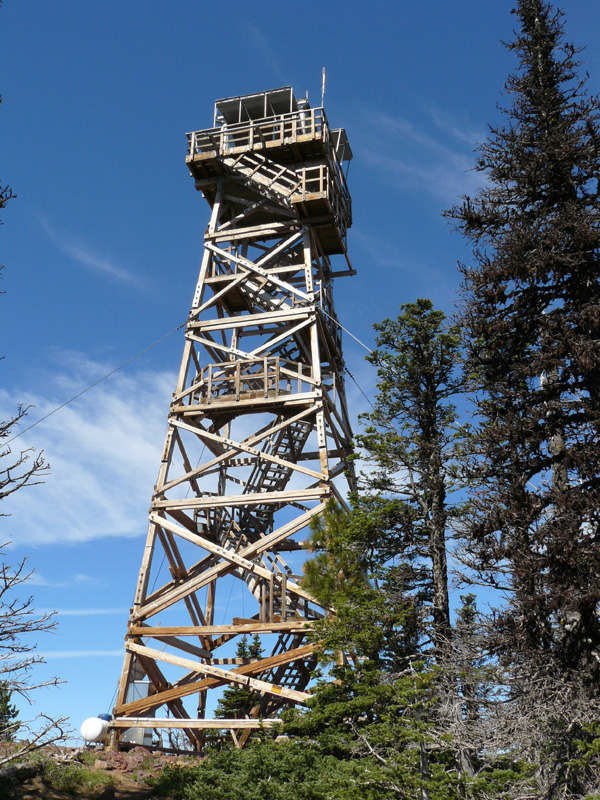 fire lookout tower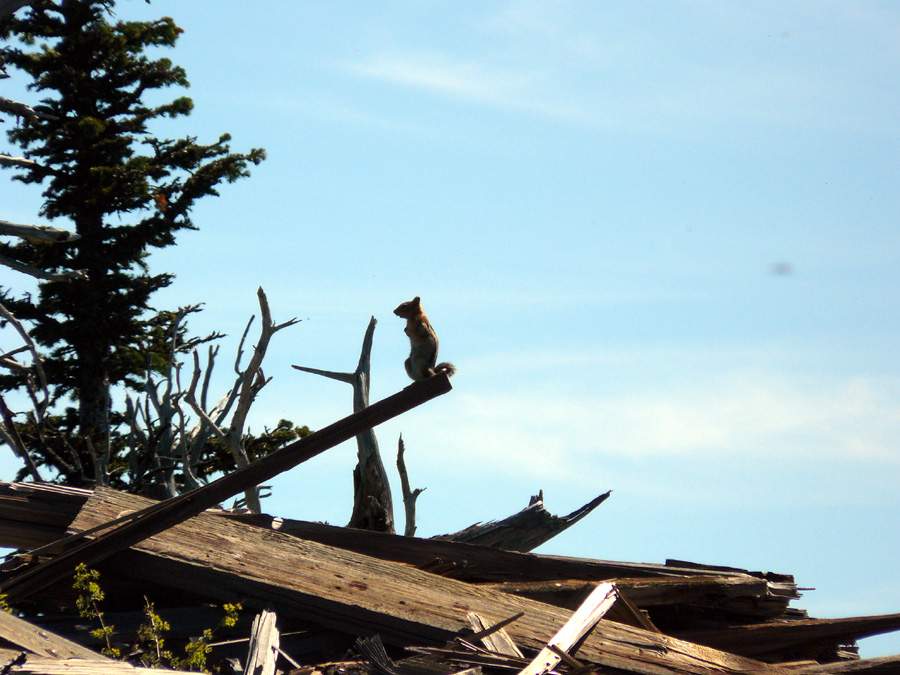 Golden-mantled Ground Squirrel