Date: June 14, 2007
Location Twin Lakes Fishing
Where: Umpqua National Forest
We arrived at the first Twin Lake, the larger of the two, just as the morning hatch of midges were finishing up. The middle of the day is never the most productive time to fish, but still I did manager to catch a fair number of feisty little brookies.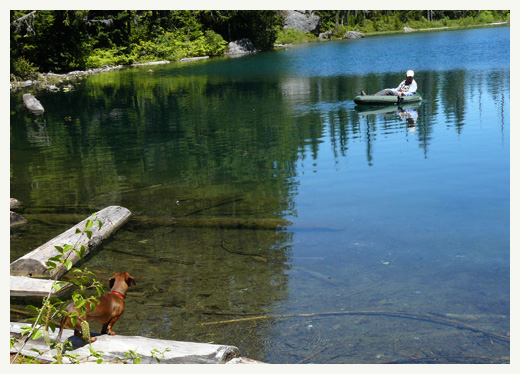 Buster wanted to go too!
Jim comes back for Buster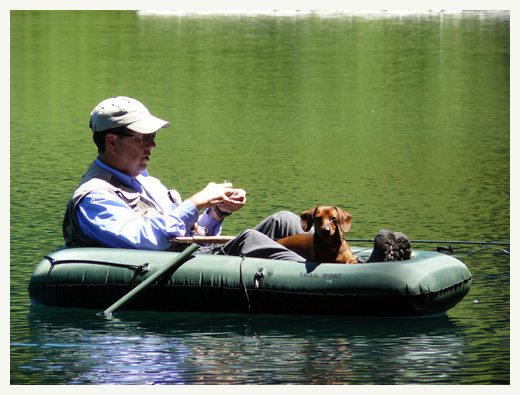 now Buster is contented
We ended up with a very relaxing day. Lots of time was spent on the trail identifying and photographing wildflowers. Tiny Candy Flower was everywhere, lots of Wind Flowers, and Hooker's Fairy Bells. Color was added by pink Bleeding Heart. More subtle colors were provided by Woodland Phlox and Jacob's Ladder.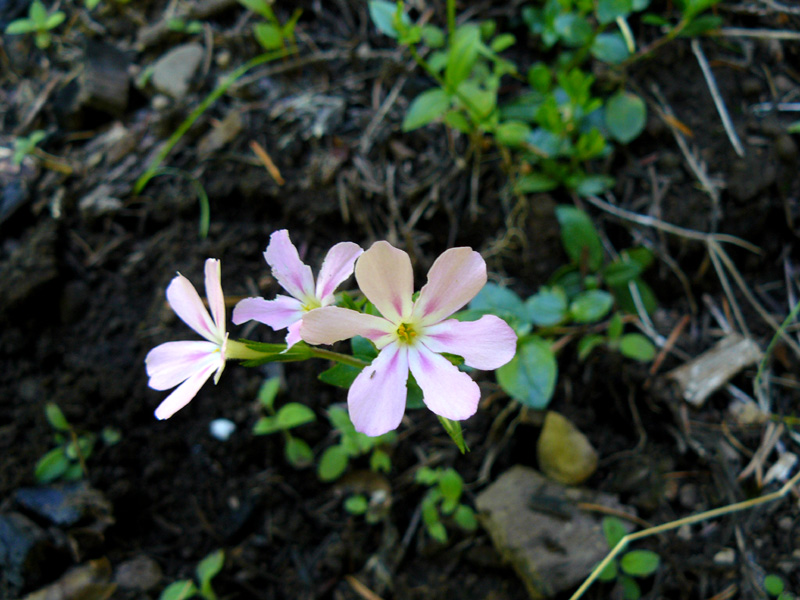 Woodland Phlox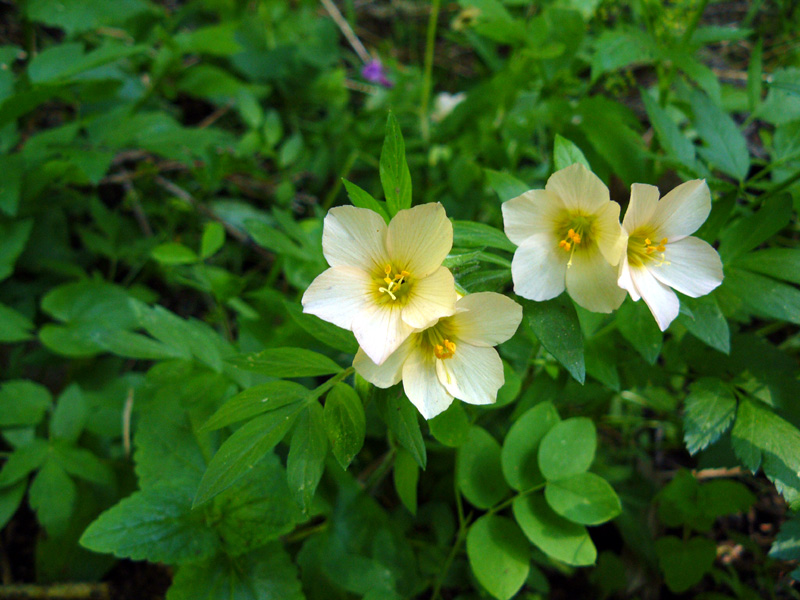 Jacob's Ladder
Trillium (by Jeanette)