Date: April 21, 2007
Location Viewpoint Mike Hike
Where: Lost Creek Lake
This was a Friends of the Umpqua Hike Club trip led by member Diane Rannow to Viewpoint Mike above Lost Creek Lake east of Medford. Everyone took the 80% chance of rain seriously and put on rain-gear upon exiting the cars.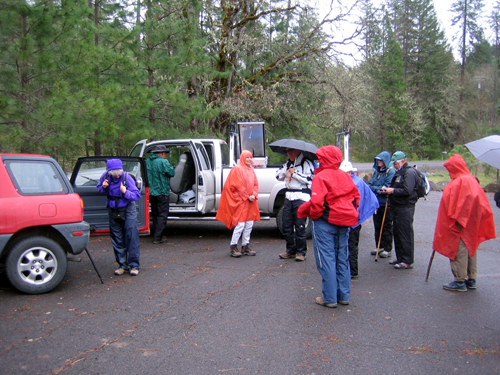 suiting up at the parking lot
The trail to the viewpoint began right across the road from the parking and lot took us up through a mixed forest of oak and conifers. As the trail switch-backed up the side of the bluff it afforded us good views of the Rogue River, the fish hatchery, the dam, and eventually the lake.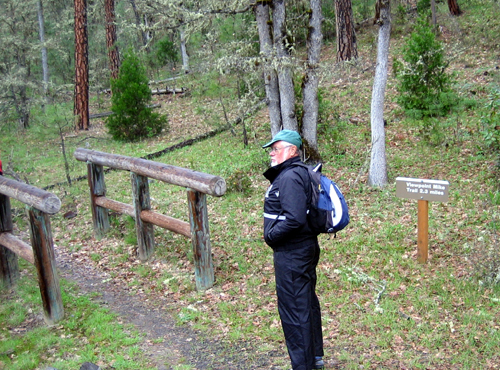 Allan Romeril at the start of the trail
The weather continued to deteriorate with an increase in the rain, so by the time we reached the viewpoint we fled to the protection of a timbered area for a quick lunch before making out descent.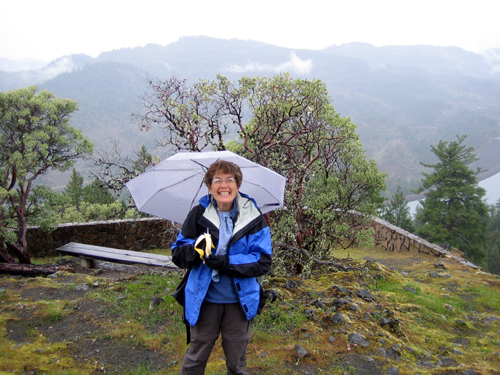 Jeanette at Viewpoint Mike
Jeanette and I were impressed with the diversity and abundance of wildflowers. In fact, the flowers and the geology of the area reminded us very much of past hikes in the Columbia River Gorge.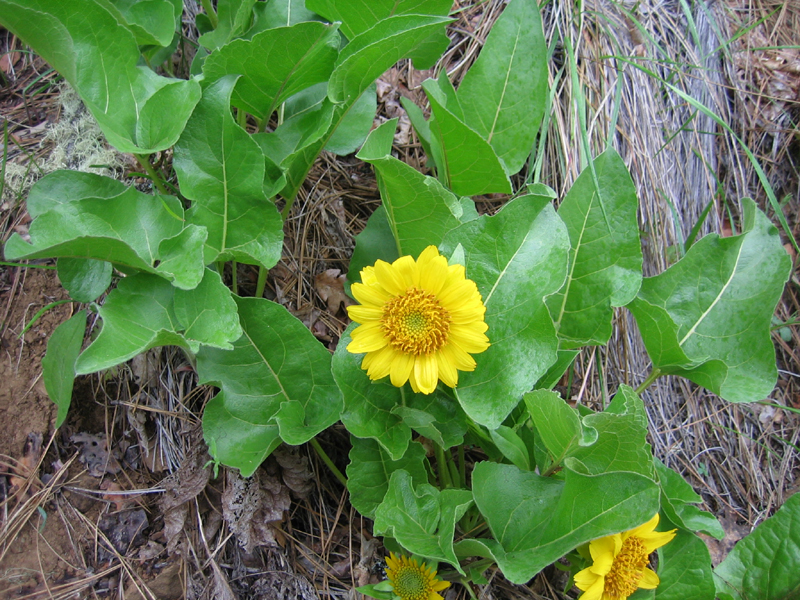 Balsamroot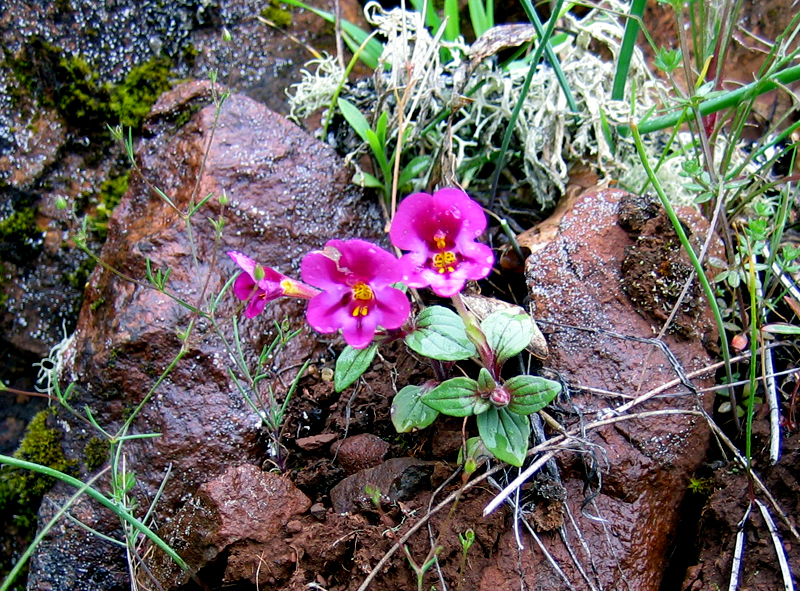 Kellogg's Monkeyflower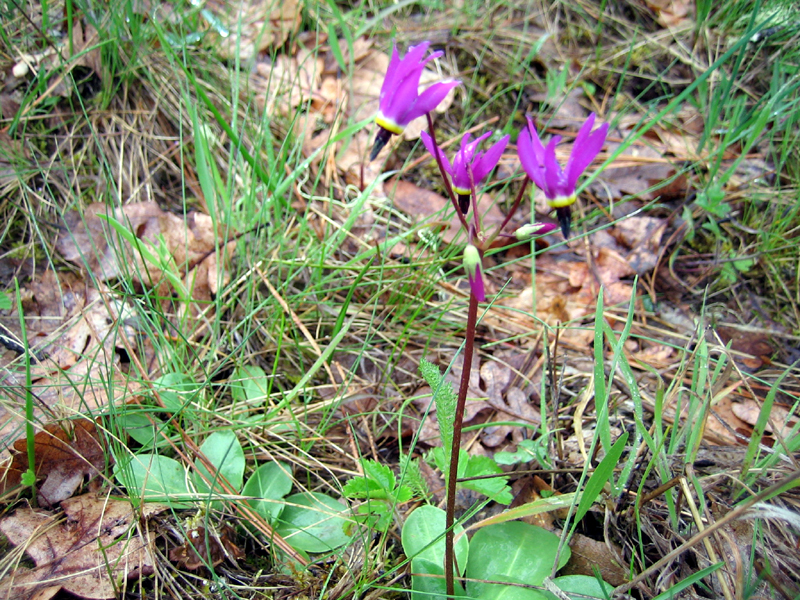 Shooting Star