Date: May 6, 2006
Location Upper Perimeter Trail Hike
Where: Silver Falls State Park
Saturday was open on the calandar and the last good weather before rain on Sunday, so a hike with Jeanette and Buster sounded good. A call to John Stolting added him to our group. It seemed like a good time to continue on the series of hikes John and I are doing "to hike every trail in Silver Falls State Park this year". This is the fourth hike in this series, and the second for a section of the Perimeter Trail.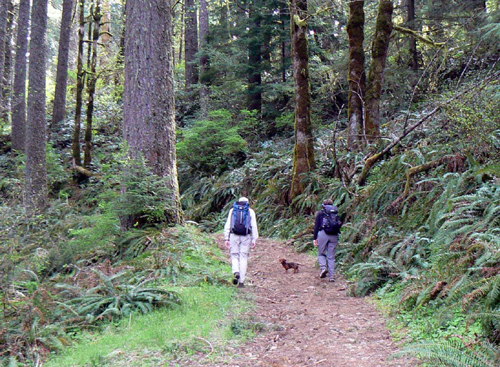 climbing up the Rachett Ridge Trail
We stated out by parking on the Camp Silver Creek road and taking the Rackett Ridge Trail, actually an old road, up to connect to the Perimeter Trail.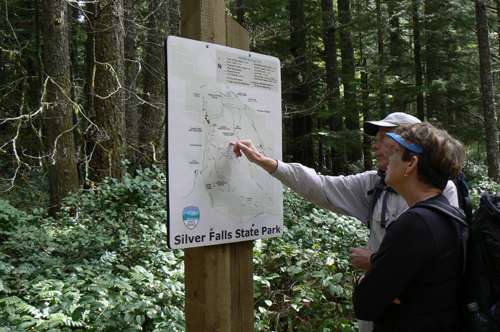 John points out the route to Jeanette
From the high point of almost 2300 ft at the junction of the Rackett Ridge and Perimeter trails, the Perimeter Trail drops down into the canyon of the South Fork of Silver Creek, then climbs out to the junction of the Buck Mountain Loop Trail. We took the north end of the Buck Mountain Trail back to our car making our own loop of just over 7 miles out of this upper section of the Perimeter Trail.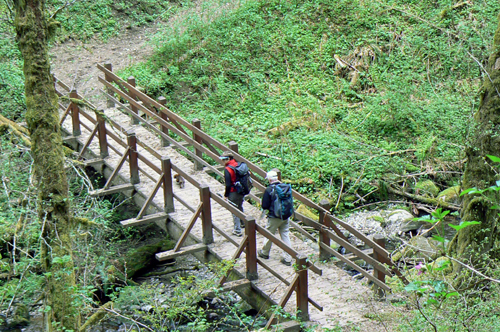 bridge over South Fork Silver Creek
The Perimeter Trail is the longest trail in the park and leads into some of the most remote areas. Equestrians appear to use this trail the most, followed by mt. bikers, with very little use by hikers. Even on a weekend, when I'm sure the trails to the Falls where seeing hordes of people, we had this trail to ourselves.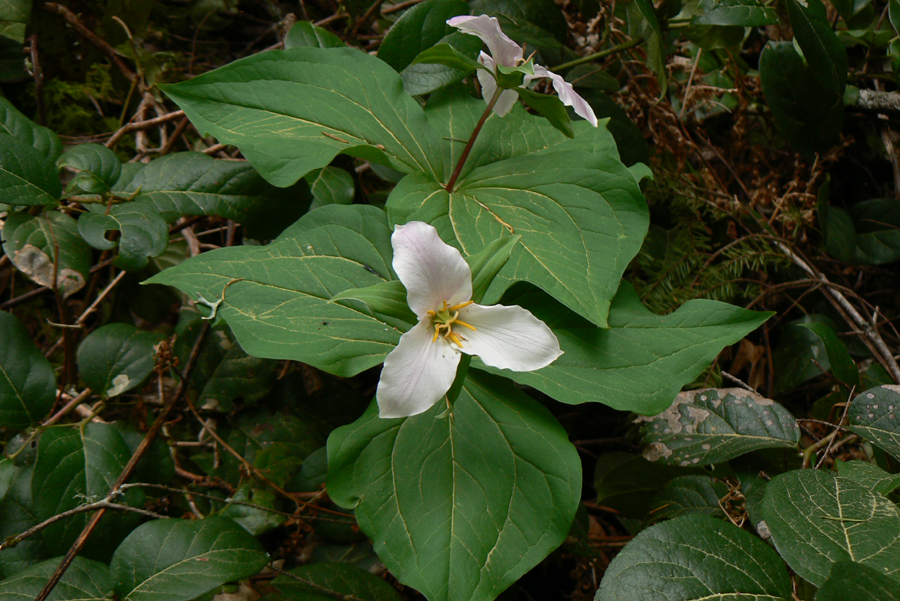 Trillium