Date: March 7, 2006
Location Tracy Hill Loop Hike
Where: Columbia River Gorge National Scenic Area
A call from Dave Carter prompted me to think about making a trip to the Columbia Gorge to check on the wildflowers in the Catherine Creek area. Tuesday looked like the best window in the weather and we added Dorald Stoltz and Luan Pinson to our scouting group.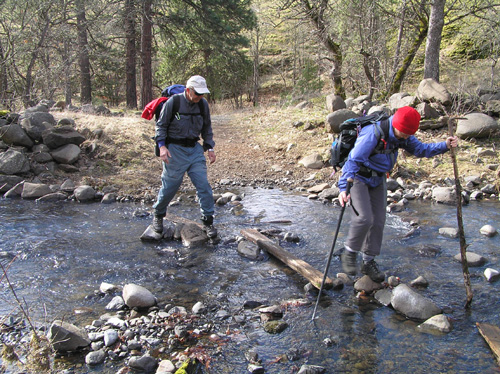 crossing Catherine Creek
We found that the makeshift bridge over Catherine Creek had evidently washed out some time this winter, so we had to make do with some rock hoping.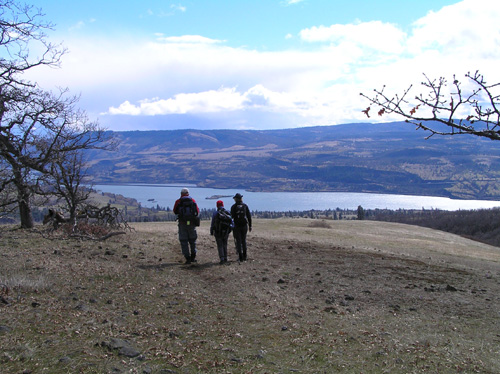 descending Tracy Hill
The season seems to be several weeks late this year. The hillsides still carry the brown and barren look of winter, but if you look closer you will see the Grass Widows as well as the diminutive Salt-and-pepper.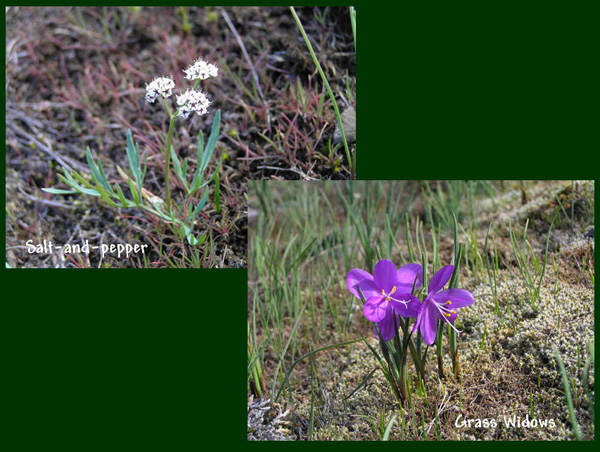 Our best wildlife sighting of the day was a California Ground Squirrel that Dave spotted in a oak tree.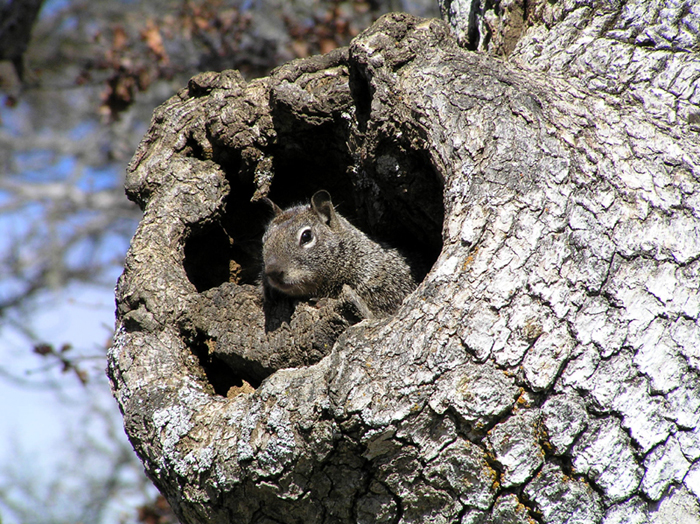 California Ground Squirrel