Date: November 5, 2005
Location Buckskin Trail Hike
Where: Buckskin Mountain State Park, Arizona
Buckskin Mountain State Park is a lovely river-side oasis, with green lawns and shade trees, located on a bend of the Colorado River. We stopped to camp overnight and were so taken with the area that we stayed an extra night to be able to spend a day hiking the Buckskin Trail.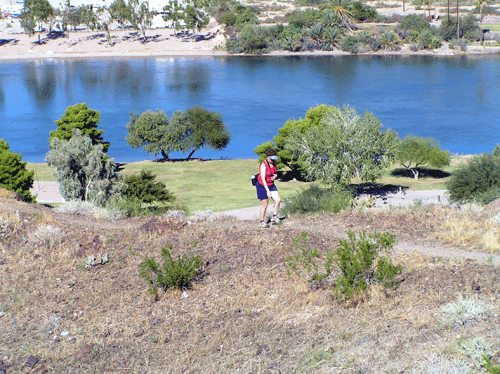 Jeanette hiking from campground
The trail begins right at the campground, climbing up from the river, then makes a unique crossing of Highway 95 via a foot bridge to deliver you to the vast hiking area of Buckskin Mountain.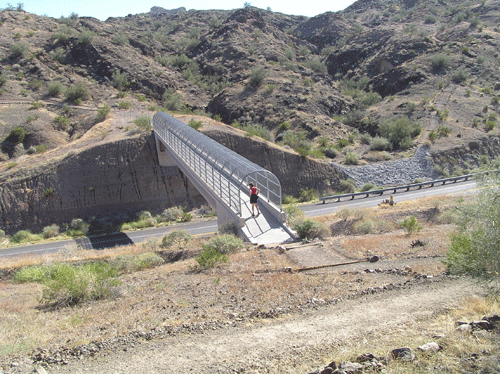 Jeanette on foot bridge over Hwy 95
A short loop trail with interpretive markers explains the desert vegetation. We enjoyed refreshing our memory of various cacti; Red Barrel, Buckhorn Cholla, and Teddy Bear Cholla. From there we ventured on to explore some old mine sites, and then hiked out to Interruption Point, before circling back to the campground.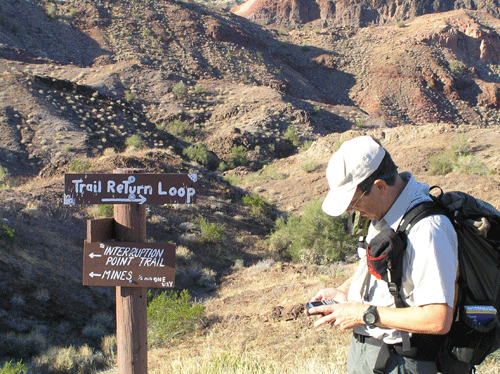 Jim entering a Waypoint on his Blackberry
In the afternoon we sought out the shade of the huge Mesquite and Ficas trees at our camp site and watched the birds. Lots of Great-tailed Grackles and Inca Doves, plus a rare sighting of an Eurasian Collared-Dove.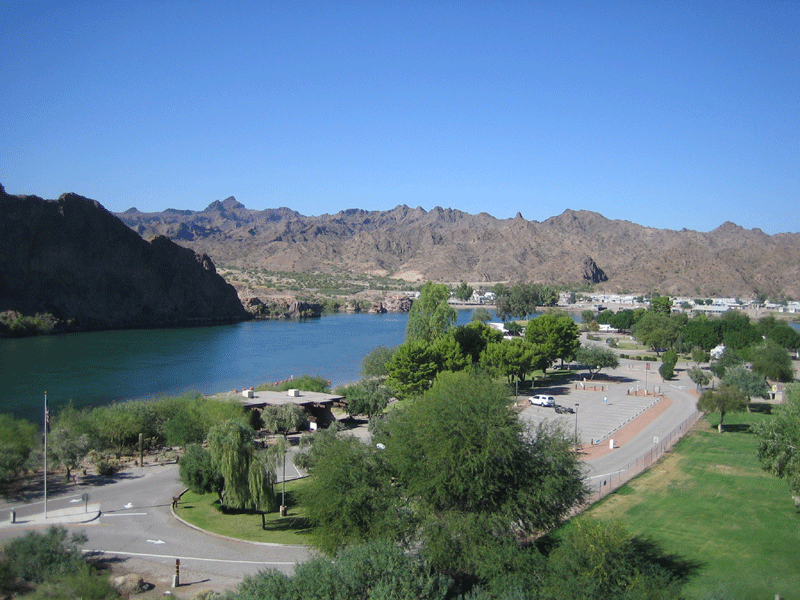 Buckskin Mountain Campground