Date: September 8, 2005
Location Toledo Bike Ride
Where: Newport to Toledo
Driving down the Oregon Coast in our TREK, we found good weather at Newport, and with the forecast of possible showers for tomorrow we decided to "make hay while the sun shines" or "strike while the iron's hot" and get in a bike ride.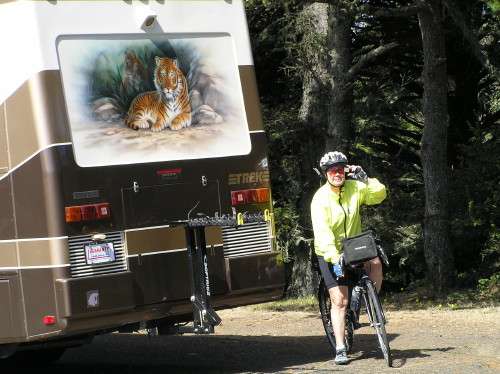 Jeanette leaving the TREK
We parked the TREK at Yaquina Bay State Park at the bridge and after a quick lunch, got on our bikes and coasted down to the bay front, which we found bustling with tourists. We made a brief stop to photograph the Sea Lions on their platforms before cycling on to quieter scenes on the North Yaquina Bay Road. This road with a wide bike lane wound along the shoreline past wading Great Blue Herons and Cormorants sunning themselves atop old pilings.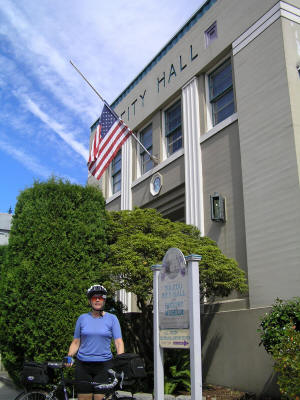 Jeanette at Toledo City Hall
Arriving in Toledo we first stopped at the Toledo City Hall for a map and some directions. For our second stop we coasted down Main Street to the Toledo Centennial History Center. There we caught up on the local history and family connections.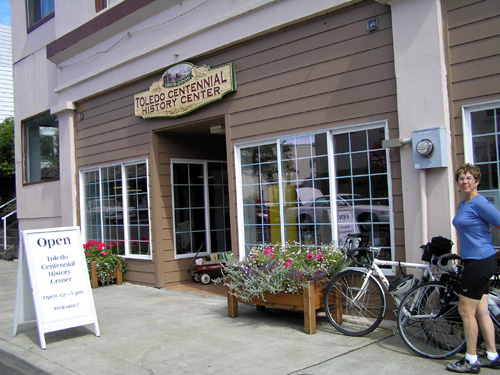 Jeanette at Toledo Centennial History Center
Sea Lions at Newport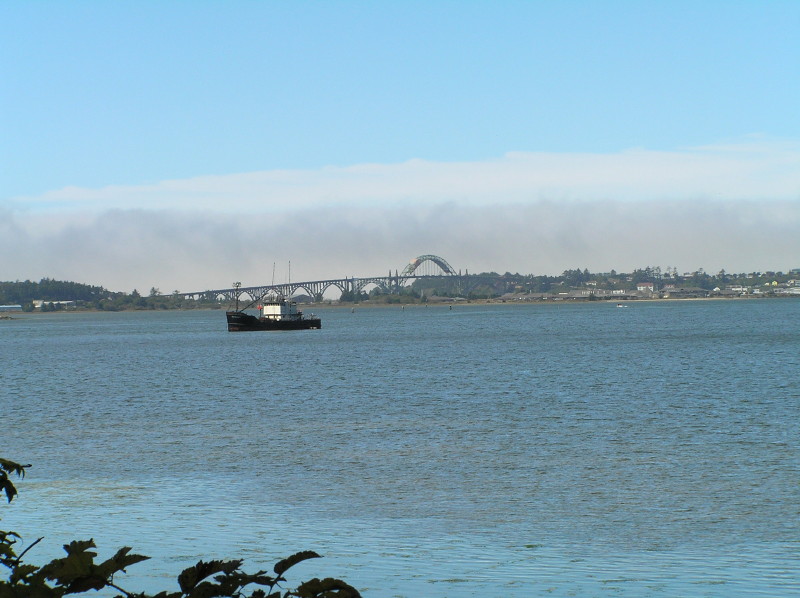 Yaquina Bay Bridge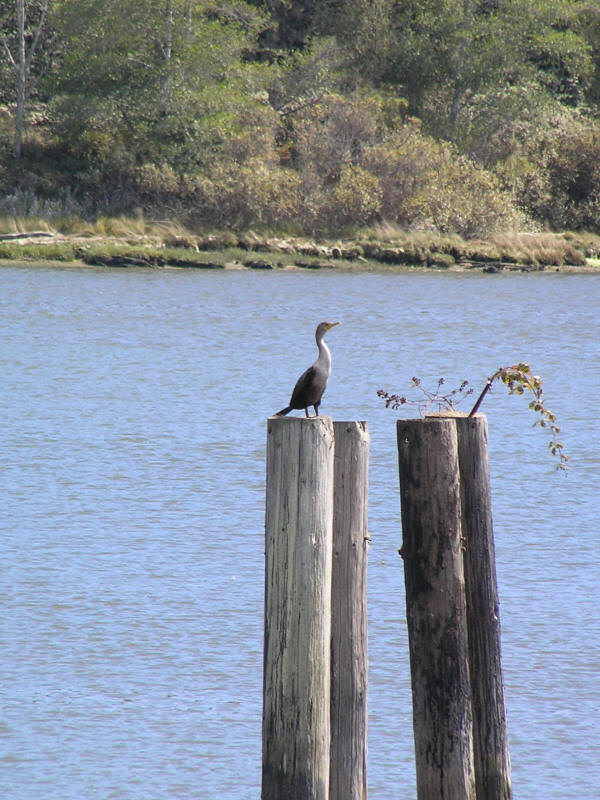 Cormorant