Date: June 17, 2005
Location Trail of the Coeur d'Alenes Bike Tour - Day 5
Where: Harrison to Plummer
On our last day we woke up to solid rain. After another great breakfast, we donned rain gear, loaded our bikes and covered everything possible before venturing out of the protection of the bicycle garage at the Osprey Inn.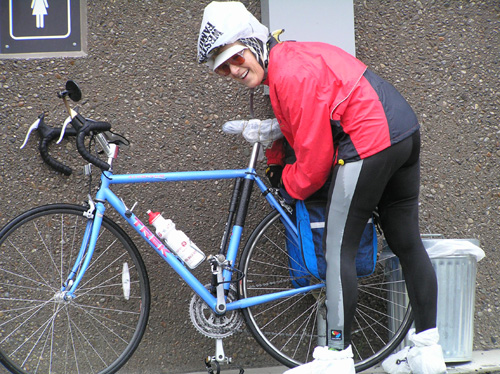 Dori trying to stay dry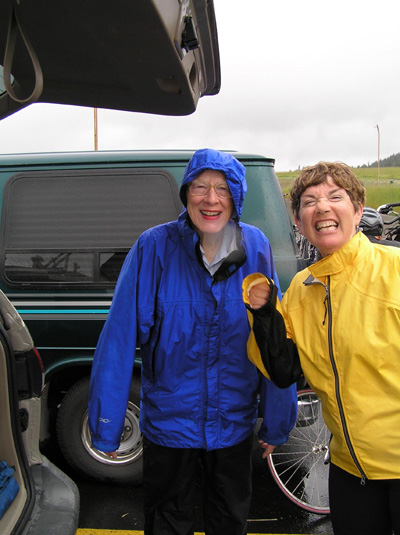 Betsy & Jeanette happy to be done
The fifteen miles uphill in the rain to Plummer where our cars awaited proved a real attitude test. Once to the parking lot we packed up as fast as possible for the long ride home.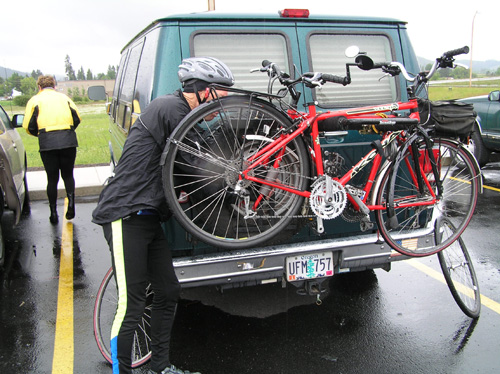 Ron loading-up