Date: June 15, 2005
Location Trail of the Coeur d'Alenes Bike Tour - Day 3
Where: Kellogg to Mullen to Kellogg
Day three had the option of being a layover-day, or ride to the end of the trail, or part way. Eight of us choose to ride to the end of the trail in Mullan, with two people dropping off at Wallace to spend more time site seeing.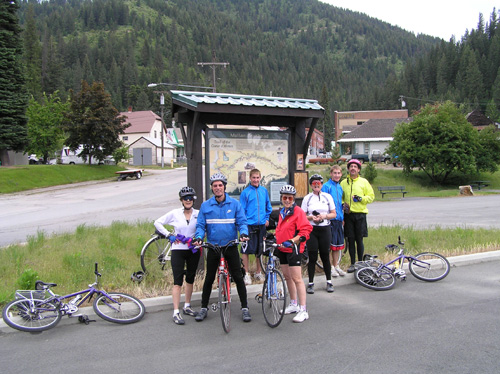 end of the trail at Mullan
After a brief rest at the Mullan Trailhead, we made a speedy descent back to Wallace, where we all met up at the 1313 Club for lunch.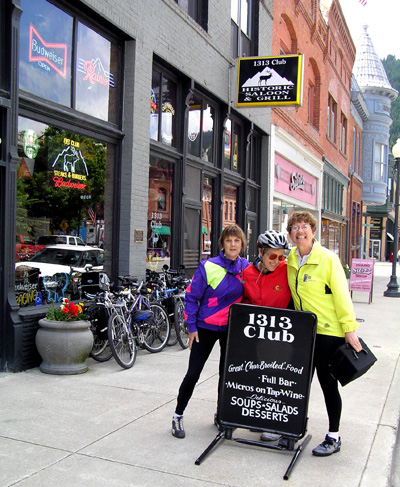 lunch at the 1313 Club in Wallace
After lunch we spent time leisurely exploring historic Wallace, taking the tours of the Sierra Silver Mine, the Oasis Bordellow Museum, and the Northern Pacific Railroad Museum, before retracing our route back to the Super 8 Motel in Kellogg.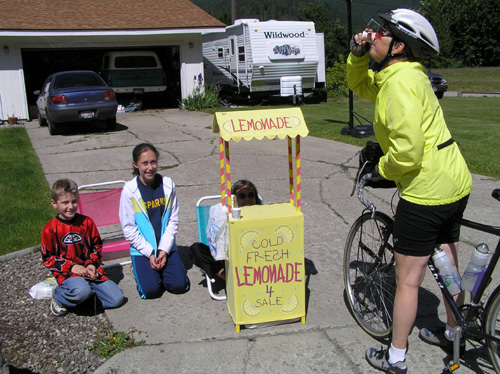 lemonade stop in Osburn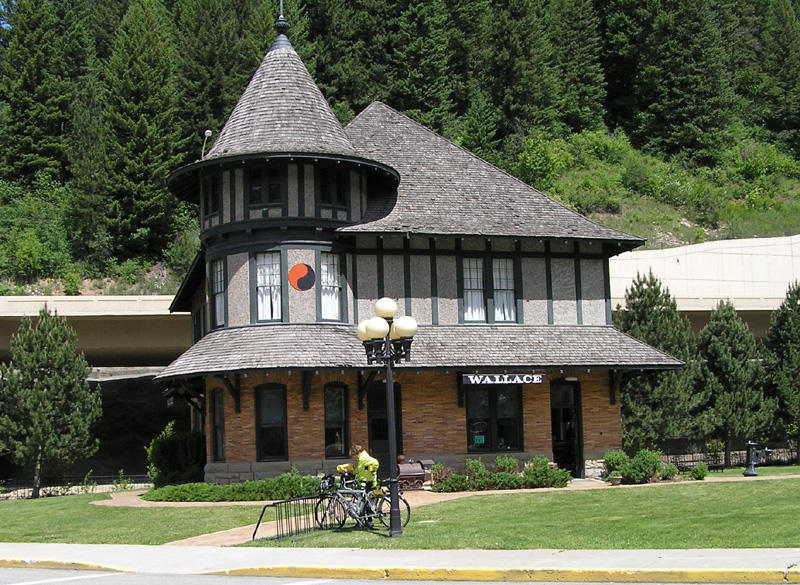 Train Station Museum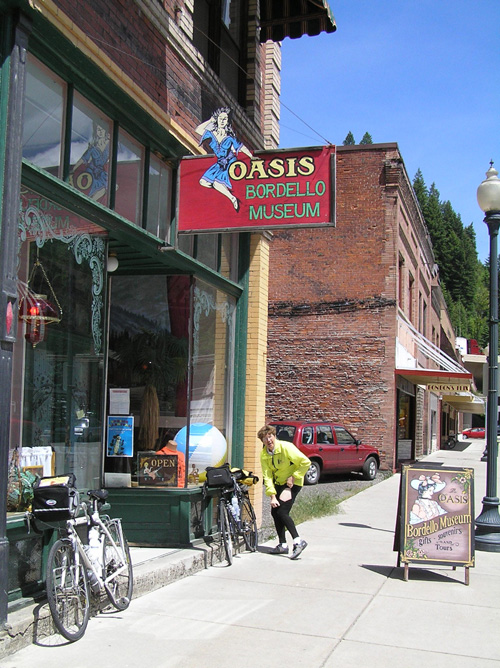 Jeanette in Wallace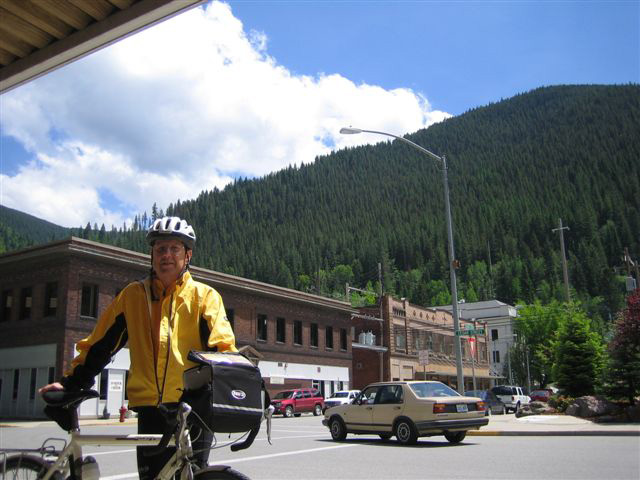 Jim in Wallace