Date: June 14, 2005
Location Trail of the Coeur d'Alenes Bike Tour - Day 2
Where: Harrison to Kellogg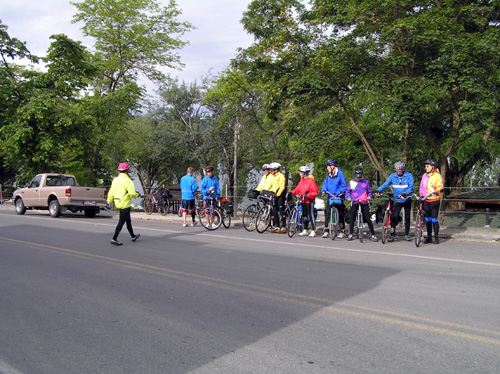 mass start at Harrison
Tuesday was to be our longest cycling day of around forty miles, and I wanted to get an early start, so we made arrangements to pickup deli sandwiches at Harrison Trading Company first thing, and then lined up for a mass start.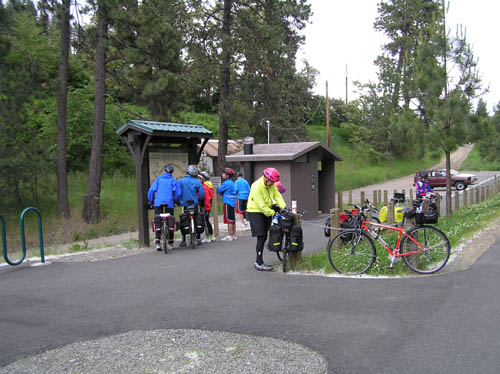 break at Medimont Trailhead
Trailheads with restrooms are conveniently located many places along the trail.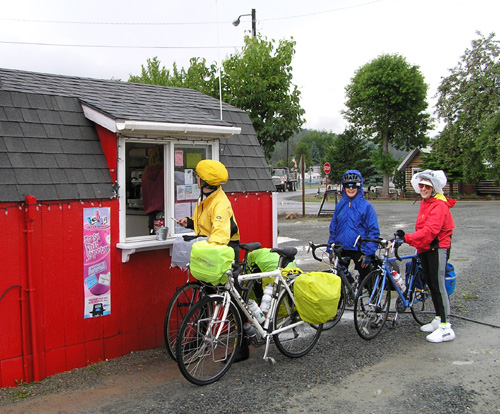 Espresso Barn at Smelterville
The weather deteriorated as we climbed toward our day's destination of Kellogg. At noontime we found ourselves at Cataldo, and after some searching located the Trail headquarters at the Old Mission Park where we took refuge in the viewing theater to dry out and eat lunch.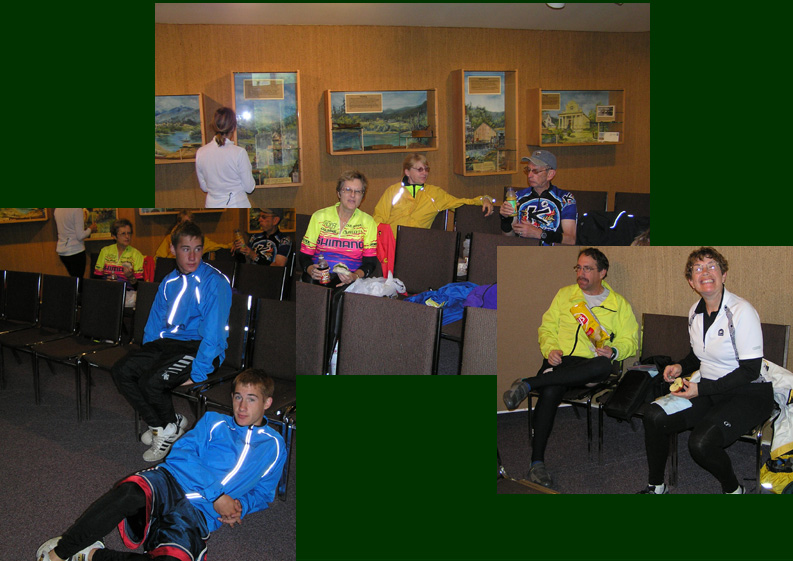 drying out in the Visitors Center