Date: June 13, 2005
Location Trail of the Coeur d'Alenes Bike Tour - Day 1
Where: Plummer to Harrison
This was a bicycle tour designed to explore the length of the Trail of the Coeur d'Alenes, a seventy-two mile trail, in Northern Idaho. Seven of us, Betsy Belshaw, Dori Nelson, Susan Latham, Ron & Bev Noble, and Jeanette and myself, all drove to Coeur d'Alene on Sunday, spending the night and enjoying some of the sites of Coeur d'Alene. Monday morning we drove south to the small town of Plummer to begin our ride on the Trail of the Coeur d'Alenes.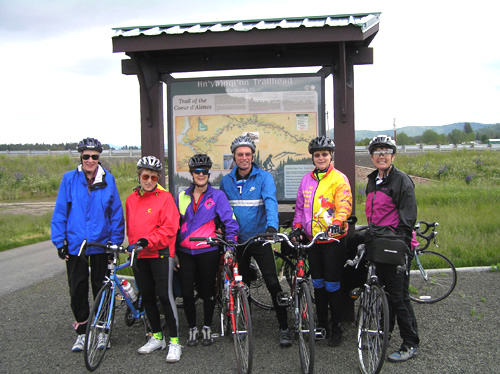 the start at Plummer
Overcast skies and cool temperatures marked our beginning. From the trailhead at Plummer, the paved trail headed downhill six miles through pine forest to the lakeshore, giving us a fast and easy start. We exited the trail to explore Heyburn State Park, Idaho's oldest park, and stopped for lunch at a wildlife-viewing site. Back on the trail, we made the interesting crossing on the Chatcolet Bridge, a historic railroad swinging bridge.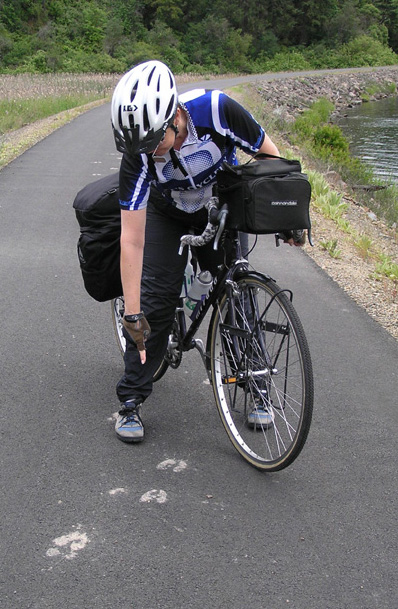 Moose prints
Wetlands along the lake next to the trail provide excellent wildlife habitant, and we saw lots of signs of wildlife, including Moose tracks on the trail.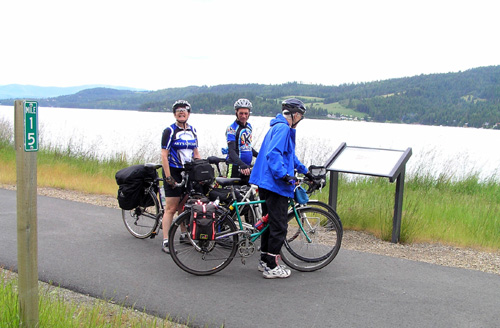 mile-marker near Harrison
The trail is well marked with mile-markers and interpretive signs, and we had easy sailing to the historic town of Harrison. Our first stop was for ice cream and coffee, before going on to the Osprey Inn Bed and Breakfast, for our excellent over-night accommodations.
After getting settled in the Inn we took off on a foot tour of Harrison, visiting the Sunset Gallery, and the Pedal Pusher Bike Rental & Repair.

At six o'clock the rest of our tour members, Bill, Jase, and Nathan Dye arrived just in time to eat dinner with us at The Landing.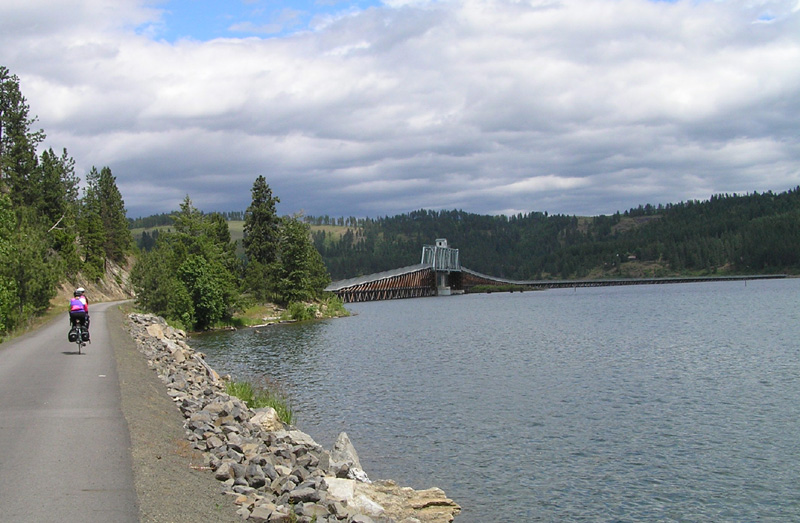 Chatcolet Bridge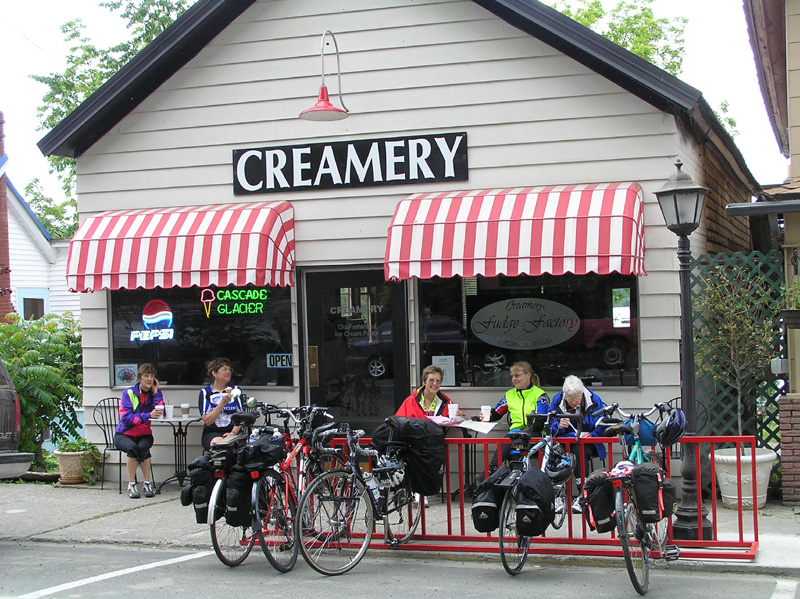 ice cream in Harrison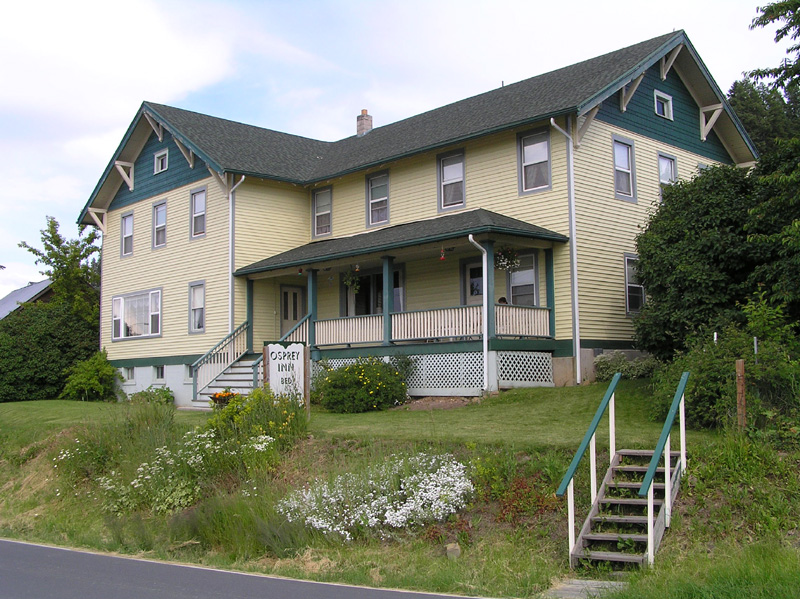 Osprey Inn