Date: May 13, 2005
Location Beazell Memorial Forest Hike
Where: Benton County
Beazell Memorial Forest is where Vale Palmer chose to lead this Chemeketan Hike. Located between Dallas and Philomath on the Kings Valley Highway, it is Benton County's newest park. An old homestead complete with farmhouse and barn serve as an attractive entrance to the park.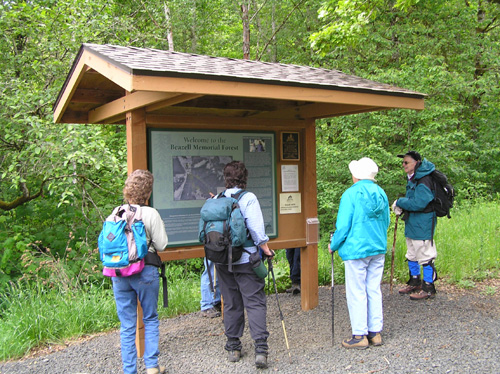 the start
Already some good rocked-in trails have been laid out that wind through the forest and along Puckett Creek. Vale first led the group up the two plus mile South Meadow Trail to views of Marys Peak to the southwest.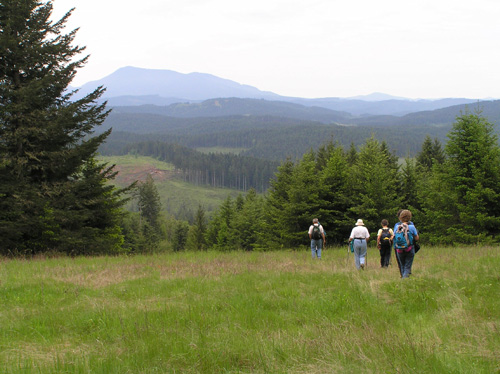 Marys Peak from South Meadow
Our lunch break took advantage of the picnic tables near the old barn.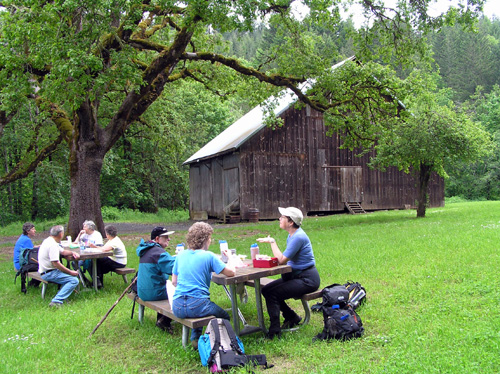 lunch time
After lunch we hiked the short Bird Loop Trail, spotting many Iris, some False Solomon's Seal, a few Cat's Ears, and a Wild Turkey.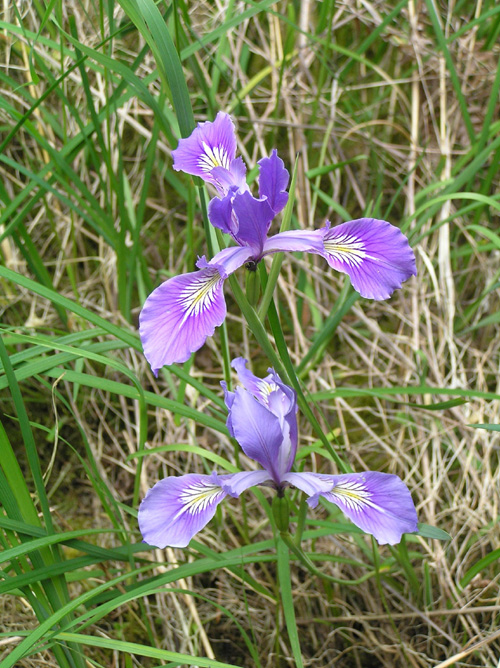 Iris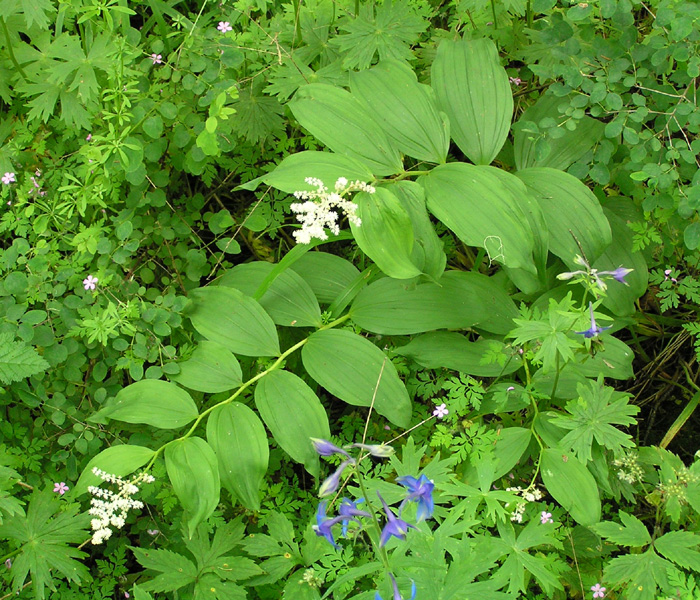 False Solomon's Seal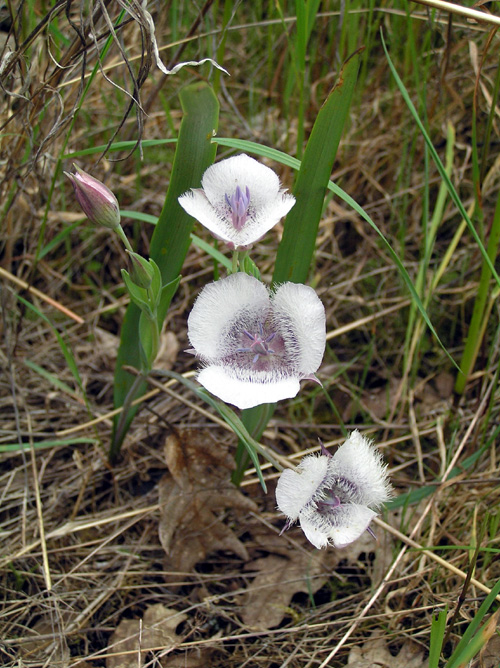 Cat's Ears