Date: March 31, 2005
Location Lyle Cherry Orchard Hike
Where: Columbia River Gorge National Scenic Area
This was a Chemeketan Hike that was pre-scheduled, hoping to hit the sunny east end of the Columbia River Gorge National Scenic Area at the right time to see the cherry trees in bloom at the Lyle Cherry Orchard. This old abandoned cherry orchard is located in the Columbia Hills east of the tiny town of Lyle on the Washington side of the Columbia River.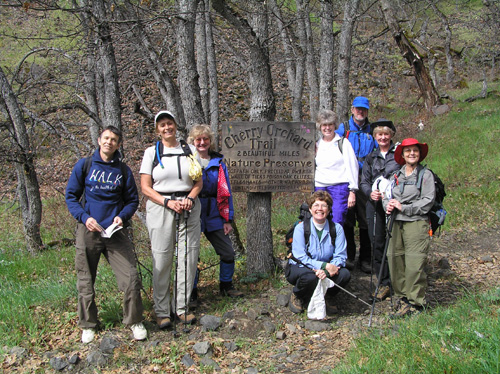 Art, Becky, Vivienne,Jeanette, Carolyn, Mike, Dorald, and Lu
Although the Cherry Orchard Trail is a fairly direct route that climbs up to the orchard, I choose a more circuitous route that wound its way above Lyle and up the spine of the Columbia Hills before dropping down to the orchard. We were kept busy along the way identifying numerous wildflowers, two of the most abundant being Death Camas and Shooting Star. Also catching our attention were numerous deer tracks and some very large wild turkey tracks.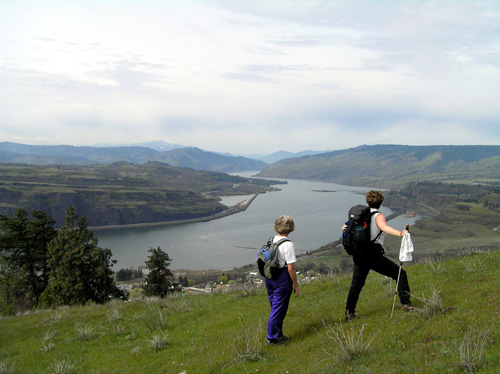 looking west above Lyle
At the orchard we found some of the first blossoms showing on the few trees that remain. Although the day was overcast, we enjoyed the view east to The Dalles and then on the return trail, outstanding views to the south and west.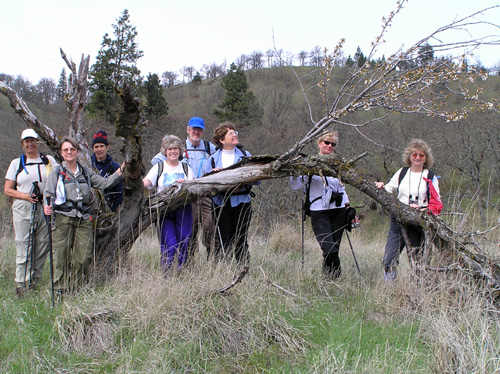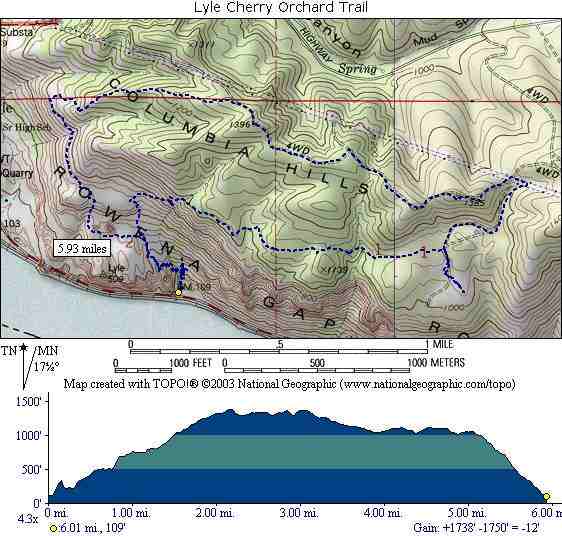 Route Map by Dorald Stoltz