Date: February 19, 2005
Location Smith Rock Hike
Where: Smith Rock State Park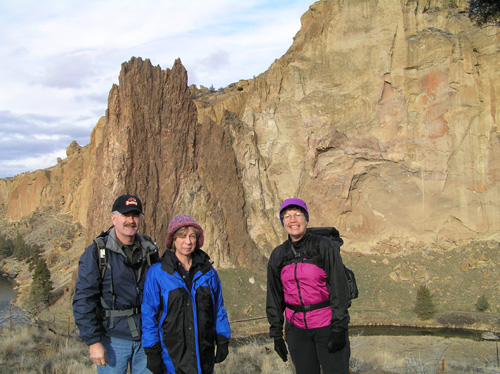 Dan, Charlene, and Jeanette
Friends Dan & Charlene Lawry invited us to spend the weekend with them at their home in Sisters, and we picked hiking at Smith Rock State Park for our Saturday's activity. Smith Rock is one of my favorite areas to hike and sure-fire bet in the winter when snow conditions are a little iffy in the Cascade. Although the temperature was on the cool side, we had lots of sunshine.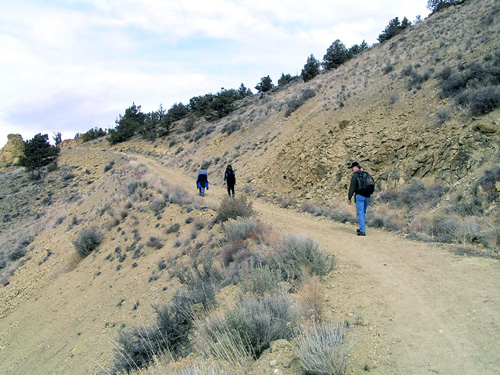 hiking up the Burma Road
We usually hike a 7 to 8 mile loop clockwise, but for some variety we choose to hike the route in reverse, counter clock wise, climbing the Burma Road at the first of the hike rather than the end. Along the Burma Road we were treated to lots of Mountain Bluebirds and soaring Red Tail hawks, and along the river we saw lots of Canada Geese, Mallards, Barrow's Goldeneyes, and Common Mergansers.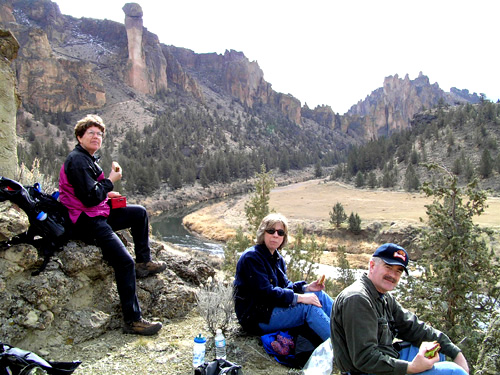 lunch with Monkey Face in the background
Rain spattered on the van windshield as we were driving from the park, making us feel we had certainly got the best out of the day.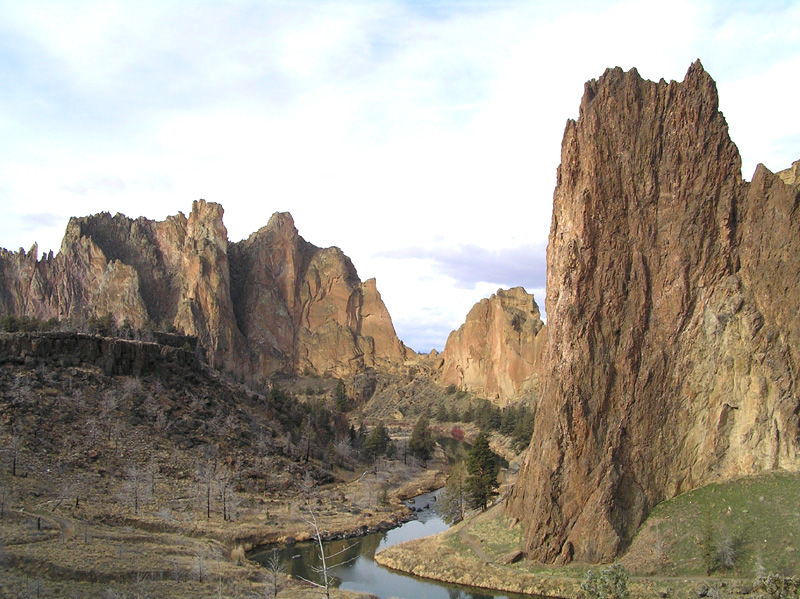 Crooked River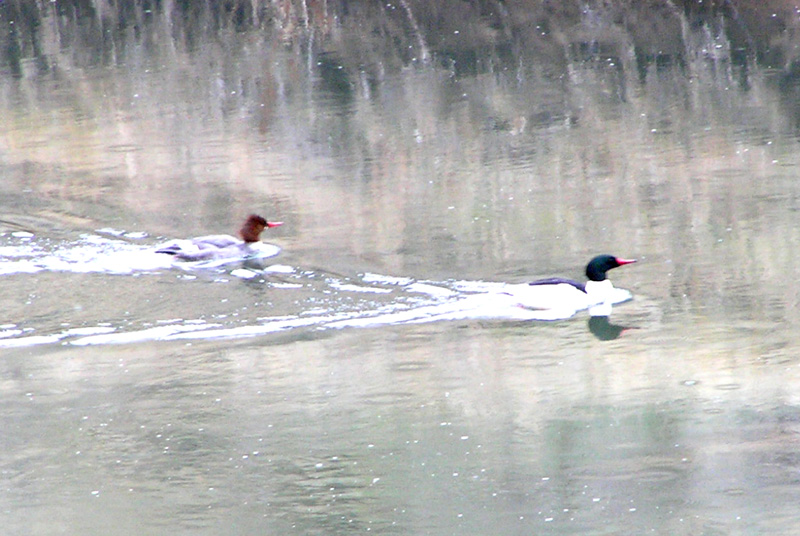 Common Mergansers