Date: November 21, 2004
Location Waxmyrtle Trail Hike
Where: Oregon Dunes National Recreation Area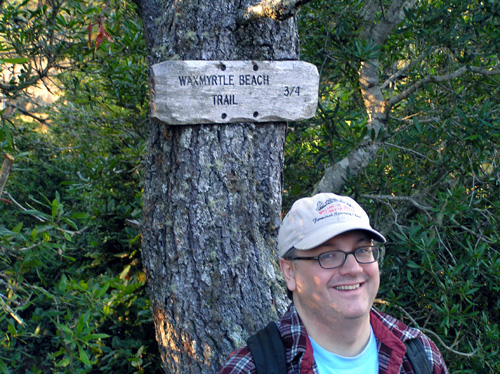 Michael at the trail sign
This hike actually took place on the same day as the previous Lagoon Trail Hike, but with too many good photos I decided to make two separate Trip Journals. The Waxmyrtle Trail is just across the road from the Lagoon Trail, so we just left our car parked and embarked upon our second trail adventure for the day. This trail also has a lot to offer as it follows the Siltcoos River in its winding effort to reach the Pacific Ocean.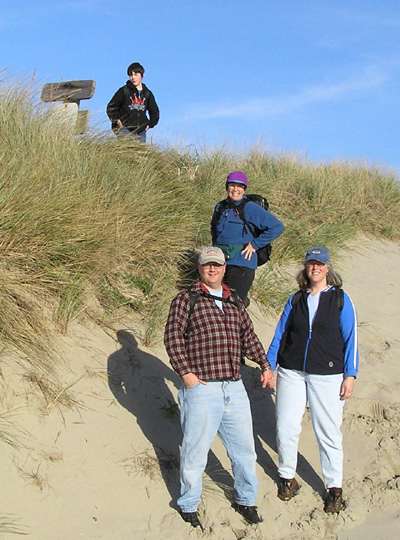 Evan, Jeanette, Michael, and Robin
An abundance of Evergreen Huckleberries gave Michael the idea to collect some and make his own Kombucha. Everyone got into the act, and soon Michael had a nice bag of huckleberries.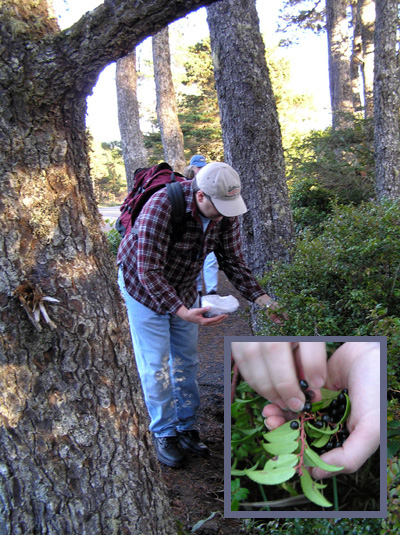 Michael picking Evergreen Huckleberries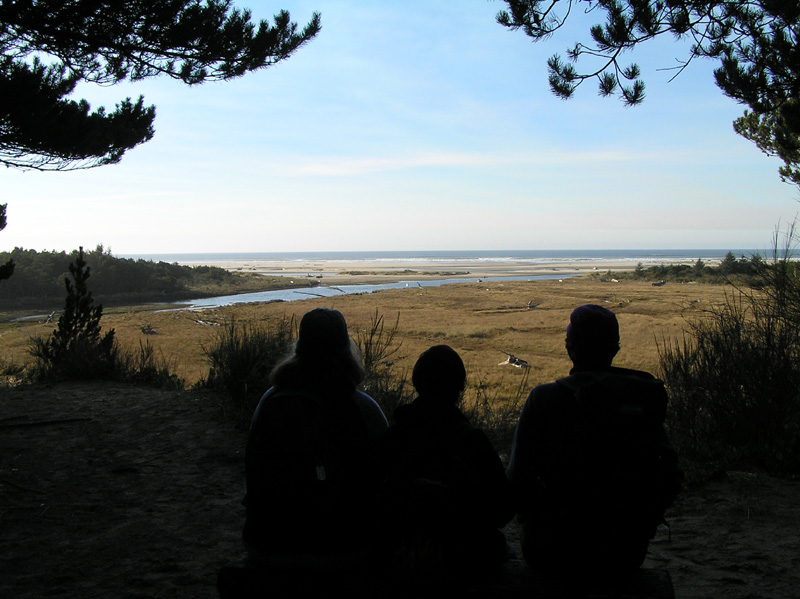 view to the ocean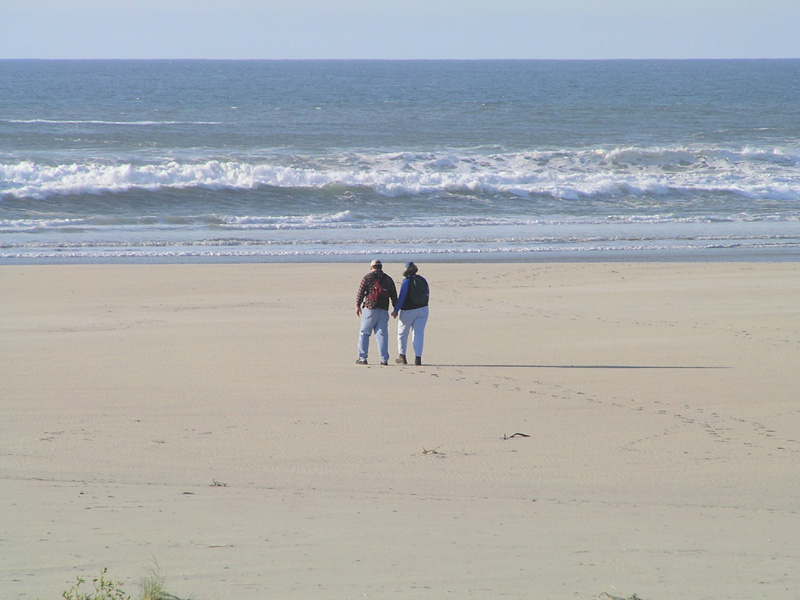 Michael and Robin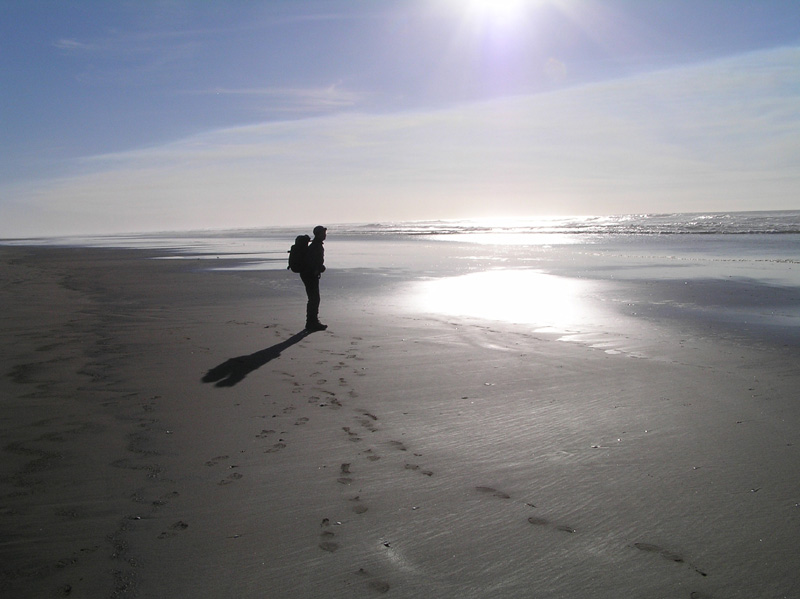 Jeanette - - photo by Michael Scott