Date: November 19, 2004
Location Tumble Ridge Trail Hike
Where: Detroit District, Willamette National Forest
Sharon Wright drew this group together via e-mail, and we gathered at ShopKo parking lot sort of undecided on a destination. Sharon had originally suggested Henline Mt, but I felt the lowering snow level did not make that a good idea, so I suggested Shellburg Falls, but the group wanted more sunshine, so we compromised on Tumble Ridge Trail. We were greeted with rain in the Detroit area, but by stalling enough at the ranger station for a potty break we escaped starting our hike in the rain.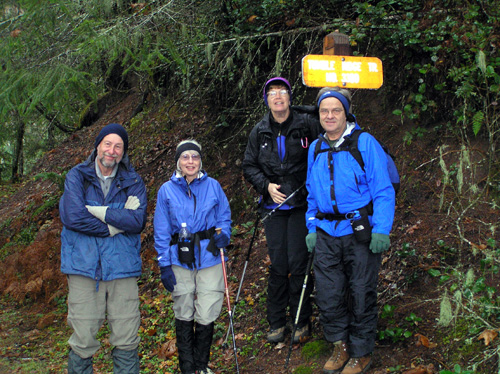 Ken, Sharon, Jeanette, & Don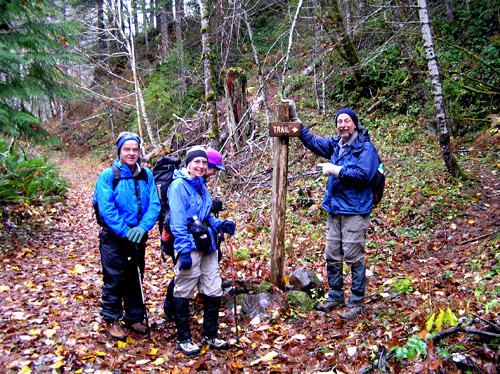 Don, Sharon, Jeanette, & Ken
Thick fog or clouds prevented us from any views as we made our way up the trail, and at around 3400' we encountered our first snow.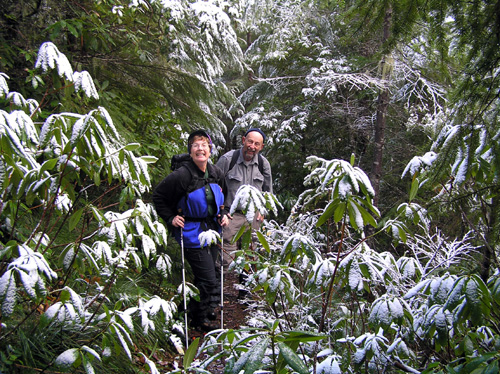 Jeanette & Ken with snow on the rhodies
We pressed on to a good view point (which I call Coyote Point because I always see Coyote sign here) at about 4100 feet for our lunch break.
Political discussions were the theme of the day, but Sharon & I hung back on the way down and collected Hedgehog & Chanterelle mushrooms to cook up for our dinners.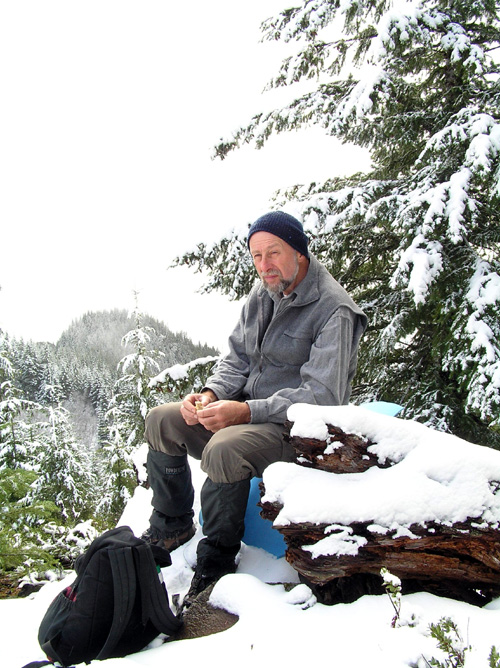 Ken at lunch