Date: August 27, 2004
Location Hawk Mountain Hike
Where: Clackamas Ranger District, Mt Hood National Forest
This was a Chemeketan hike led by Danny Baihuber to the summit of Hawk Mountain, on which still sits the old fire look out cabin. It get to the summit of Hawk Mountain, we intersected the Rho Ridge Trail as explained in Bill Sullivan's '100 Hikes in Northwest Oregon', which made a nice 8 ½ mile hike on this old historic trail.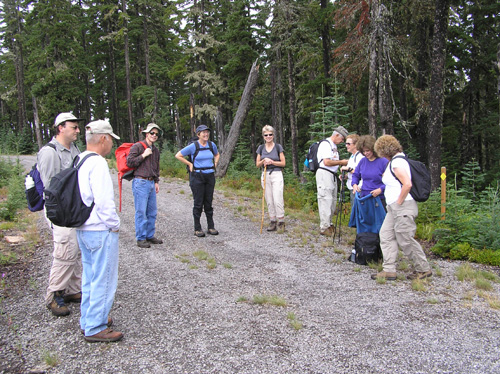 The fire lookout tower itself, is no longer there, but the cabin has been maintained all these years, and stands gazing at Mt Jefferson to the south.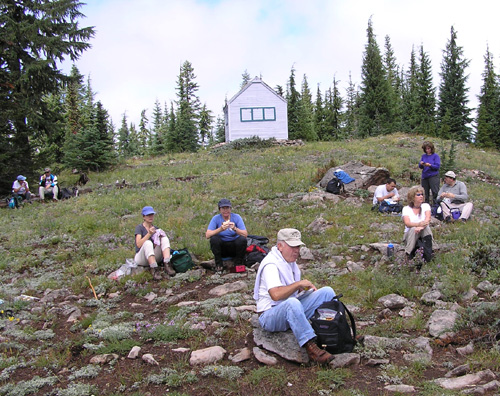 lunch time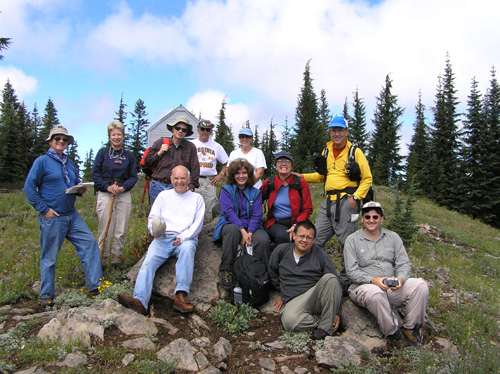 The real story of the day was that guest hiker, Trudi McDonough shared with us that her father worked for the forest service and built the lookout cabin in 1936. She brought photos showing her parents at the time of their engagement on Hawk Mountain on the 4th of July 1937. While we sat around eating our lunch she called her dad, now 93 years old, to tell him she was at Hawk Mountain, seeing if for the first time!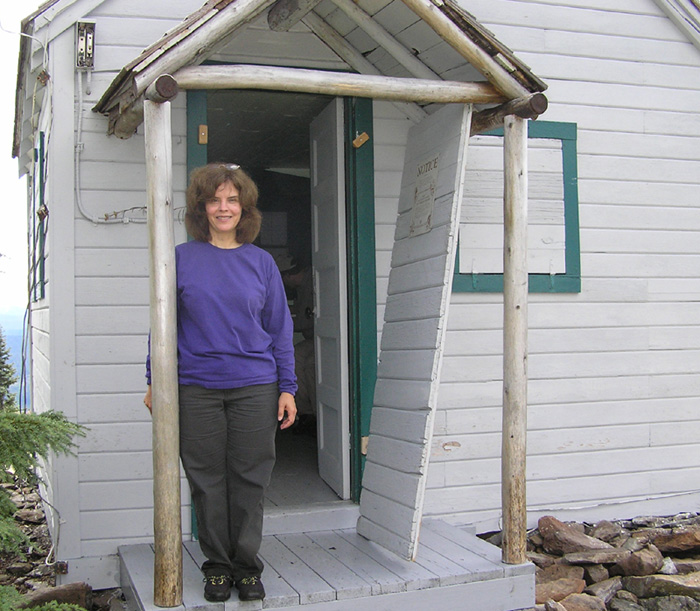 Trudi - lookout cabin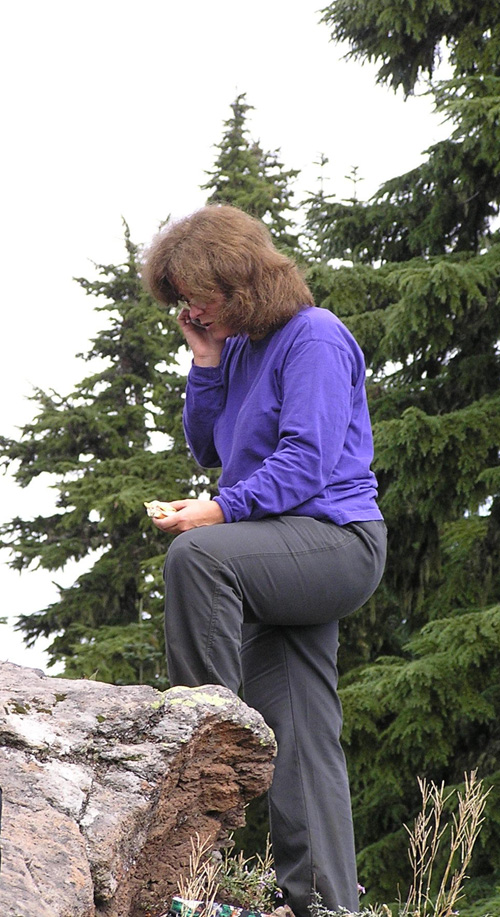 Trudi calling her dad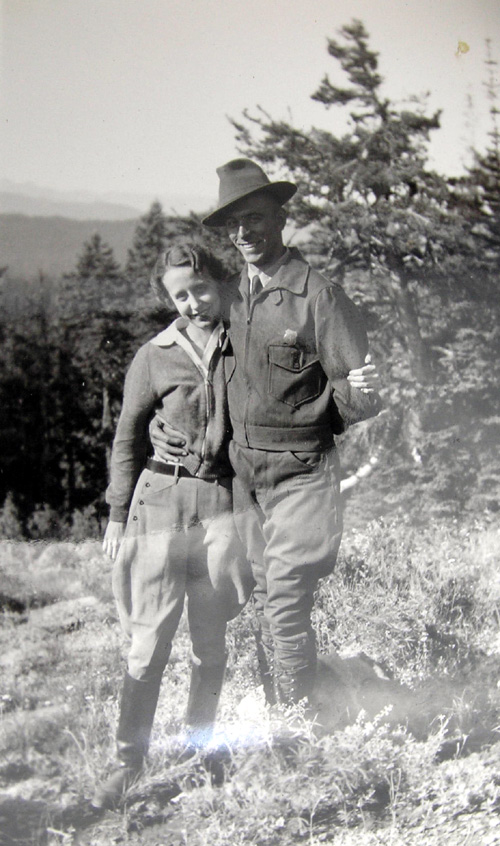 Trudi's mom & dad on Hawk Mountain 1937