Date: July 24, 2004
Location Diamond Peak Backpack - Day 2
Where: Divide Lake to Marie Lake, Diamond Peak Wilderness
Day Two we hit the trail early before 7:30 anticipating a hot day on the east side of Diamond Peak. From Divide Lake the trail switch-backed up to the Cascade Divide and then dropped down to connect to the Pacific Crest Trail, which we almost missed due to snow drifts, and in fact snow fields plagued our route finding the rest of the morning. Luckily, Carlos Hernandez, a veteran of the Pacific Crest Trail, proved to be an excellent scout, and rabbited ahead, keeping us on the route.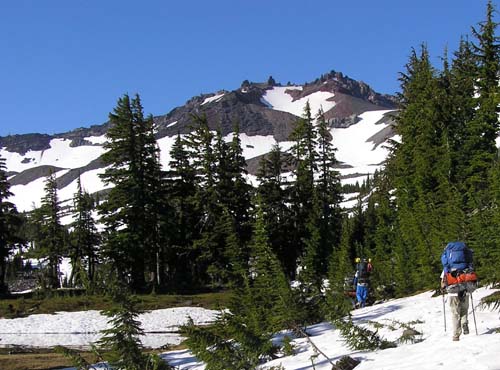 following the Pacific Crest Trail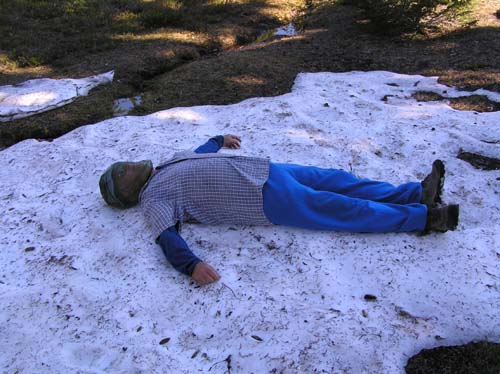 Arlan demonstrates his cooling-off technique used along the trail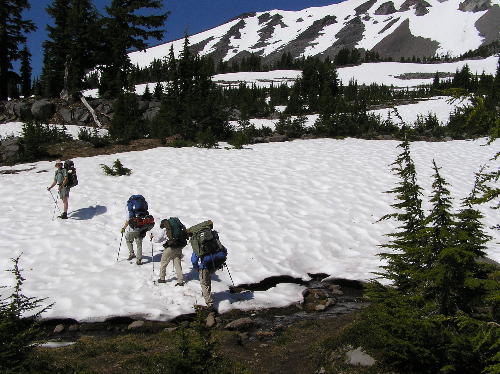 following the Pacific Crest Trail
We arrived at Marie Lake, hot and tired, and everyone enjoyed some time in the lake. The afternoon was spent relaxing, with some making a brief exploration of nearby Rockpile Lake. Those without face netting retreated to tents early to avoid visiting with the mosquitoes.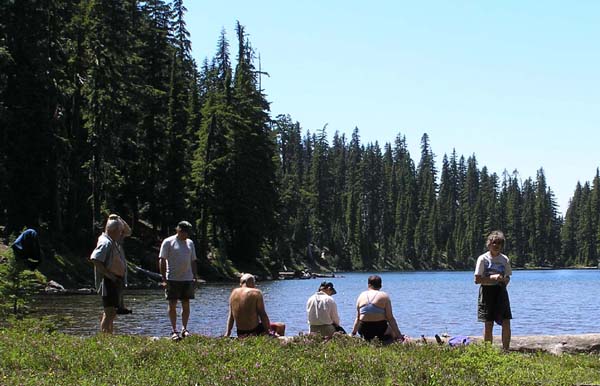 enjoying Marie Lake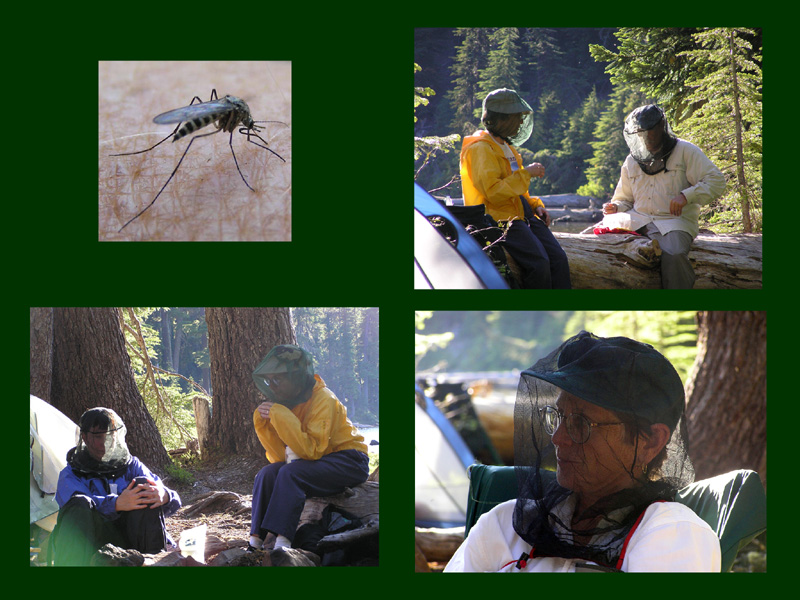 life around camp