Date: July 16, 2004
Location Santiam Lake Backpack - Day 2
Where: Santiam Lake to Bowerman Lake
The plan for the second day was to leave camp set up at Santiam Lake and take a day hike over to Jorn Lake, passing along the way South and North Dixie Lakes, Alice Lake, and Red Butte Lake. Hiking up the Dixie Trail we began to see lots of fire damage from the B & B Fire.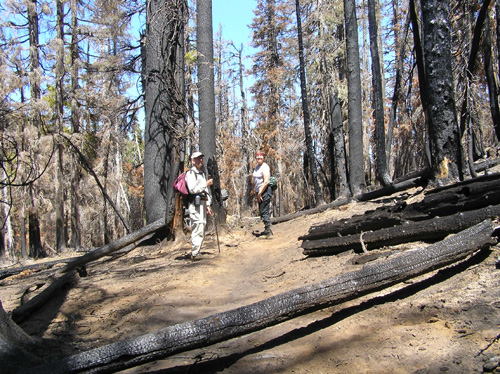 Ron & Jeanette on the Dixie Trail
We found that South Dixie had some what escaped the fire, with lots of green areas still intact. But it's sister lake, North Dixie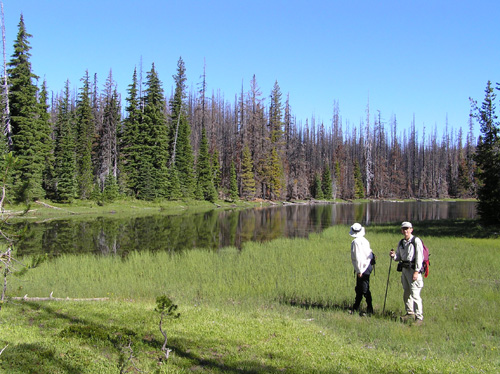 Jeanette & Ron at South Dixie Lake
We continued on the Dixie Trail, joining up with the Blue Lake Trail as far as Alice Lake where we took a break.
From Alice Lake we continued cross-country down a dry creek bed to Red Butte Lake. Here we were a little surprised to find the lake almost untouched by the B & B Fire.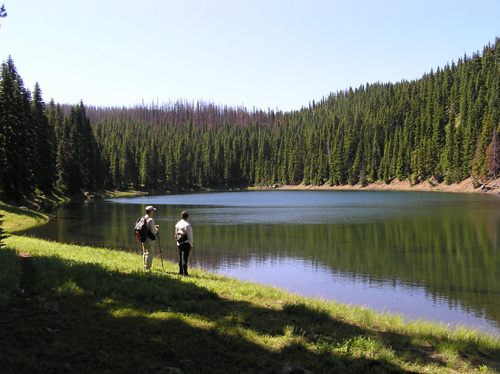 Ron & Jeanette at Red Butte Lake
From Red Butte Lake we continued cross-country down to Jorn Lake. Here at Jorn Lake the fire damage is heavy, particularly on the north shore. The south shore still has lots of camping sites available. Being so close I couldn't resist going on over to scenic Bowerman Lake where I had camped with my daughter 21 years ago. Bowerman Lake was almost untouched and we took our lunch break here enjoying the view of Mt Jefferson over the end of the lake.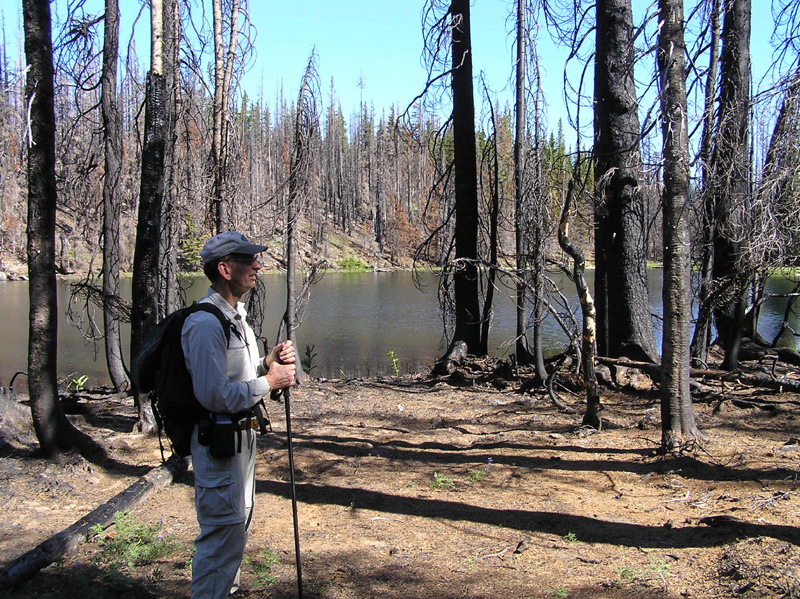 North Dixie Lake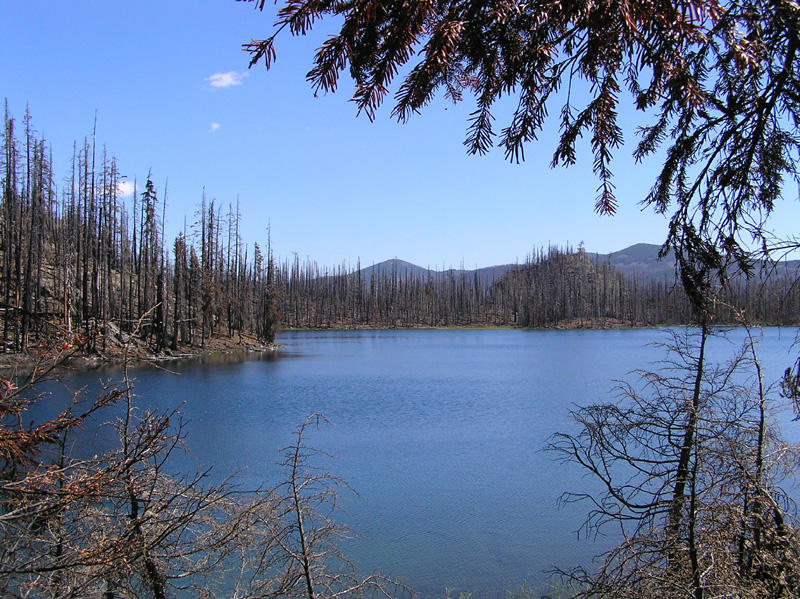 Jorn Lake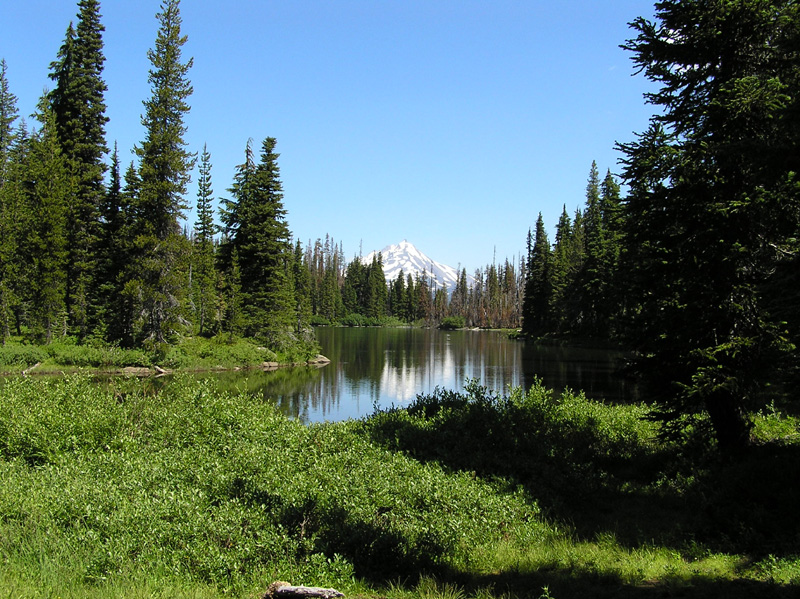 Bowerman Lake