Date: June 6, 2004
Location Malheur Refuge Birding
Where: Malheur National Wildlife Refuge
Day two of our Chemeketan hiking/birding trip to the Malheur National Wildlife Refuge was devoted to birding. Jeanette and I began the day with an early morning hike to the top of South Coyote Butte, where we almost stepped on a slumbering Nighthawk. Back at the bottom we spotted a pair of Willets. We joined the group and started out with a stop at the Visitor Center at the Refuge Headquarters where we were treated to many birding sighting, with the most impressive being the Great Horned Owl.
The second stop was to Frenchglen for coffee with sightings along the way of Sandhill Cranes and their colts, and masses of White-faced Ibis.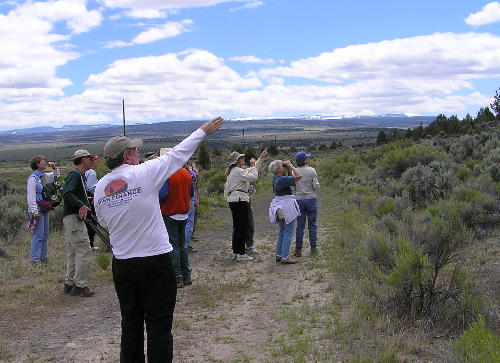 Bill points out the ubiquitous Turdus migratorius
Next we hiked a road along the refuge with a few additional bird sighting and lots of mosquitoes. After lunch at the Frenchglen Hotel grounds, where we saw many Ring-billed Gulls, we traveled to Page Springs Campground for some serious searching.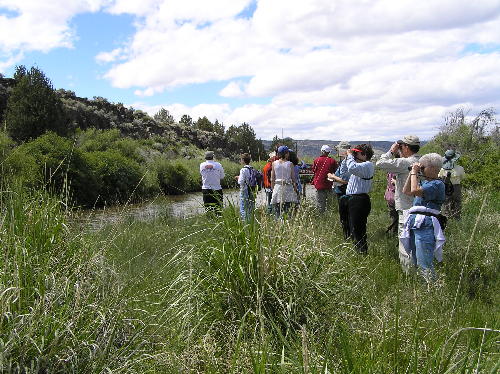 birding at Page Springs along the Blitzen River
Numerous birds where identified in the campground, along the river, and along the road, but I was only able to add a close up of Say's Phoebe. On the way back to Malheur Field Station we took the Center Patrol Road where we had outstanding sightings of many species and I was able to add an Eastern Kingbird.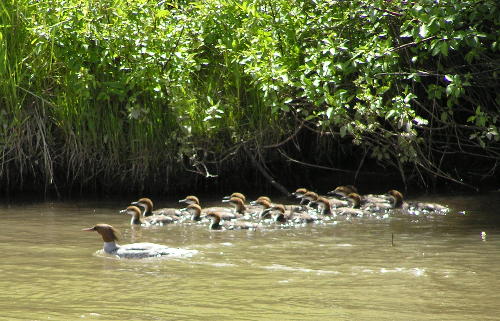 a brood of Mergansers on the Blitzen River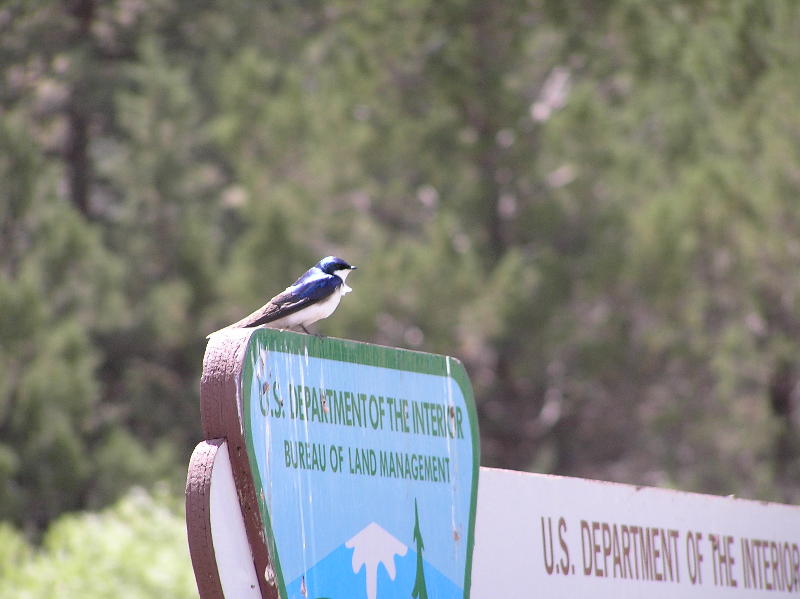 Tree Swallow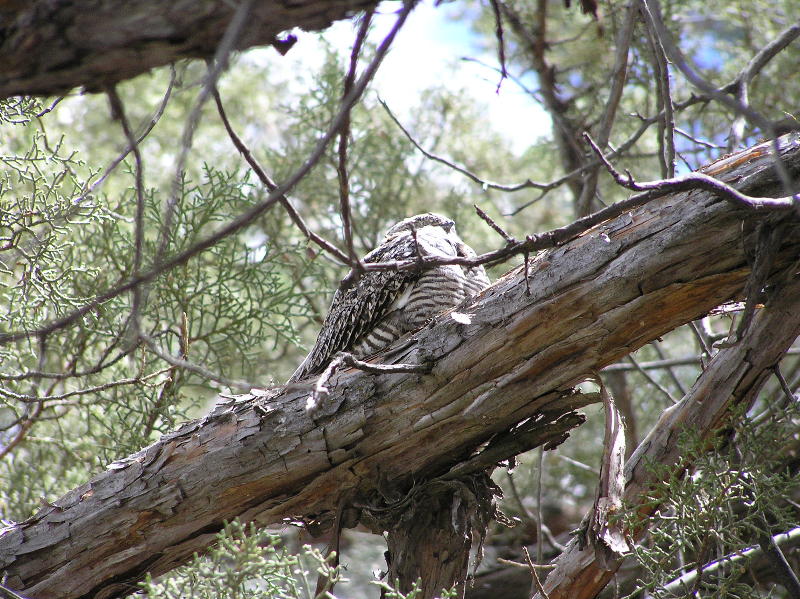 sleeping Nighthawk