Date: May 14, 2004
Location Upper Metolius Backpack - Day 4
Where: Deschutes National Forest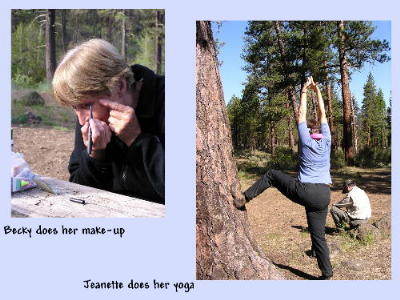 morning in Lower Canyon Campground
Our last morning is a beauty, blue skies and lots of sunshine, which we put to good use drying out tent flys. In order to save some distance we take a log crossing across Canyon Creek, then some old back roads before private property forces us to hike the main road.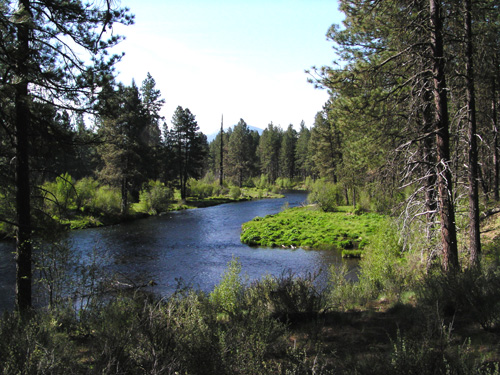 the Metolius River
Eventually we are able to take road 610 which takes us to the Allingham Bridge. We continue up the East Metolius Trail through Allingham and Camp Sherman Campgrounds to our car at Camp Sherman. Our trip is celebrated with deli sandwiches at the Camp Sherman Store.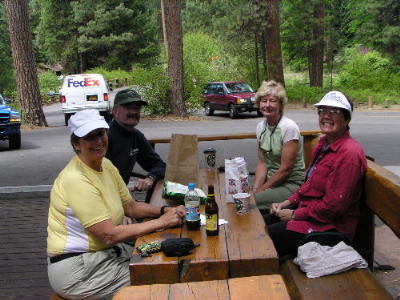 lunch at Camp Sherman Store
After lunch we stopped at the Headwaters of the Metolius to enjoy the views and take some photos of where the Metolius River flows right out of the ground, and of some of the friendly Golden-mantled Ground Squirrels.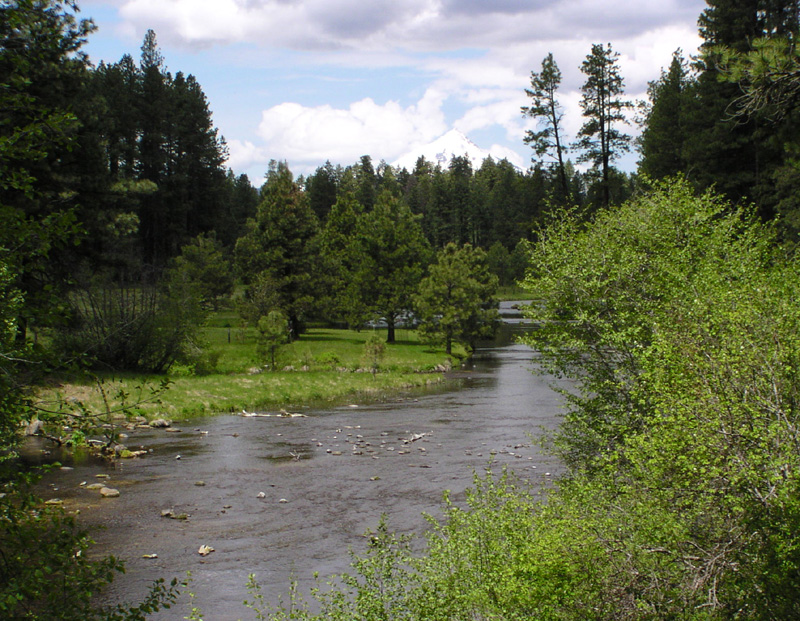 Headwaters of the Metolius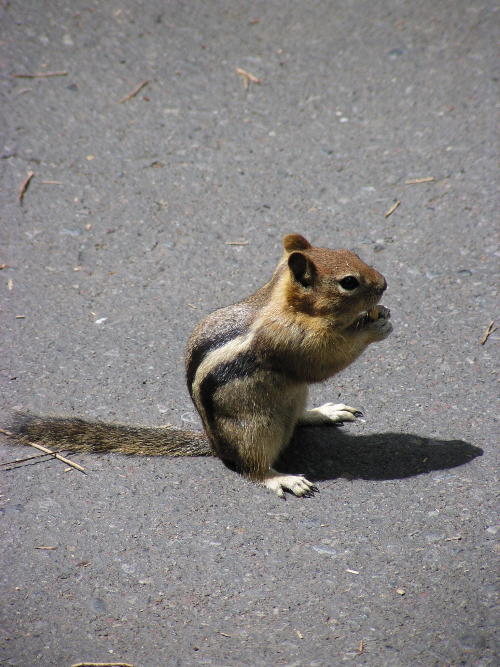 Golden-mantled Ground Squirrel