Date: January 27, 2004
Location Bend Ski Trip - - Day 1
Where: Swampy Lakes Sno-Park to Swampy Lakes Shelter
This was a Chemeketan three-day mid-week Nordic ski trip to the Bend area, put together and led by Don Gallagher. Don was a natural for this as he had lived and skied in the Bend area for many years. We stayed our two nights at the Rainbow Motel, which was close enough to walk to dinner at the Bend Brewery and Toomies Thai Cuisine.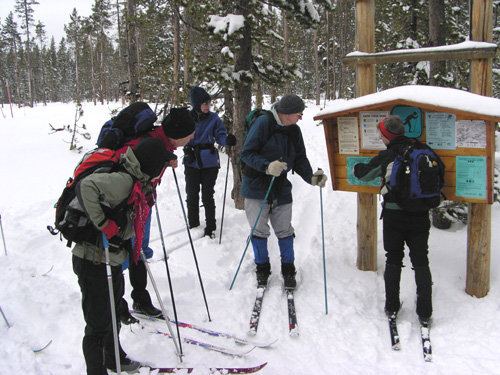 Don explains our route
Our first day's trip was to Swampy Lakes Sno-Park where we took one of the Nordic Trails to the Swampy Lakes Shelter.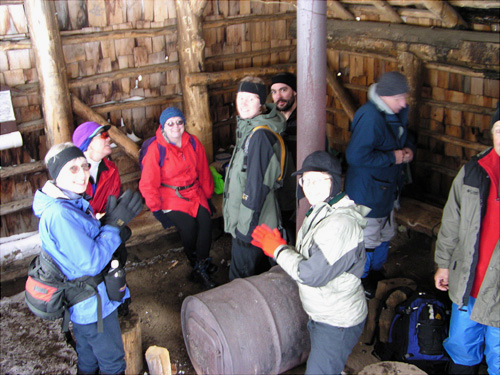 Swampy Lakes Shelter
We enjoyed the protection of the Swampy Lakes Shelter for our lunch and made two new friends, picking up a tip for good sandwiches at Appetite Delicatessen in Bend.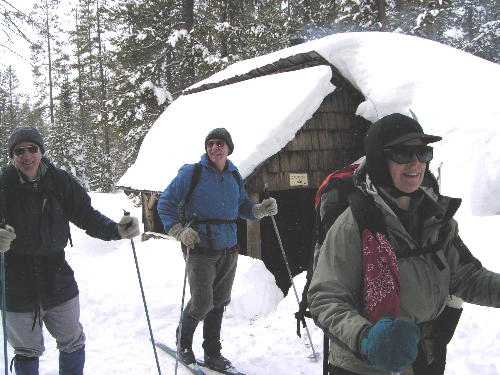 Pete, Bob & Roz leaving the Swampy Lakes Shelter
In the afternoon we took the Ridge Loop Trail back, with everyone taking a turn breaking trail in the deep powder.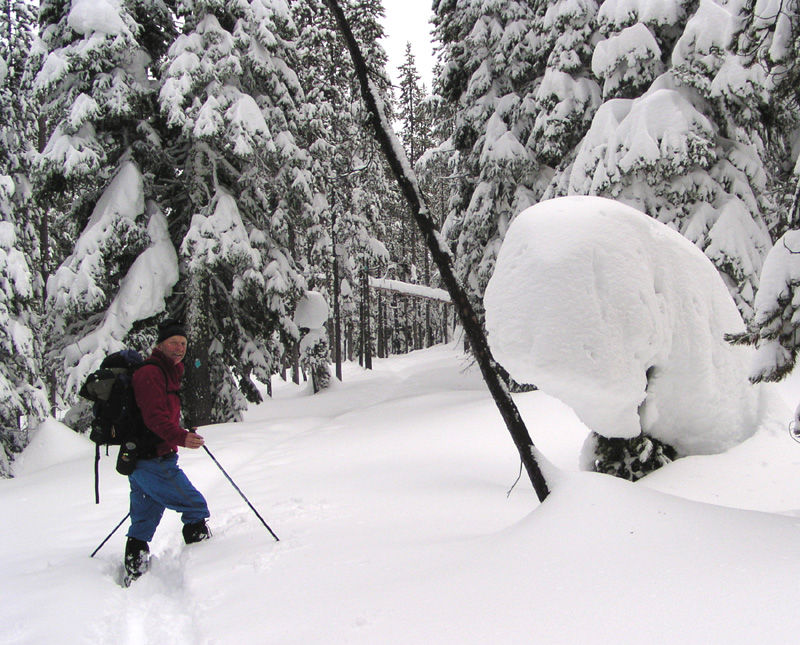 Dave Carter breaking trail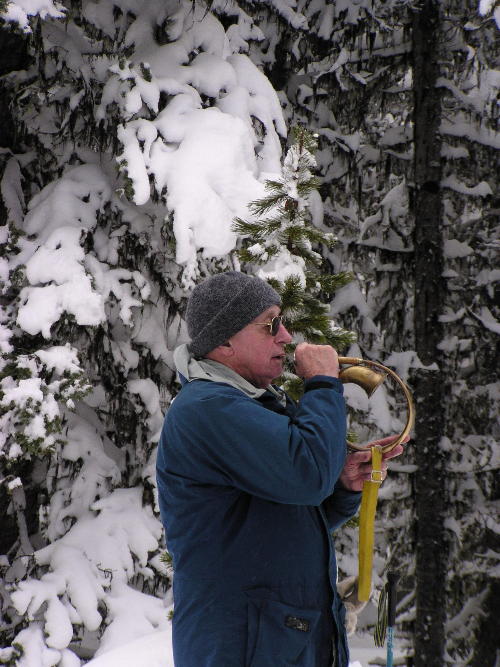 Pete blows his horn