Date: September 7-9, 1982
Location Mowich Lake Backpack
Where: Mt Jefferson Wilderness
I have no notes from this trip, as I did not start keeping a written hiking journal until the following year, so what I write here is from memory. We drove in on the Big Meadows Road to the Duffy Lake Trailhead and hiked in the 3 ½ miles to Duffy Lake.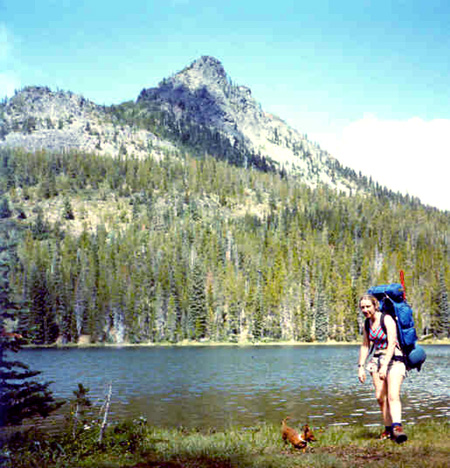 Moxie & Margie at Duffy Lake
From Duffy Lake we took the Blue Lake Trail on up to Mowich Lake were we made camp on a small peninsula at the far end of the lake. I remember casting to rising fish on Mowich Lake in the evening from the raft, but only very small fish.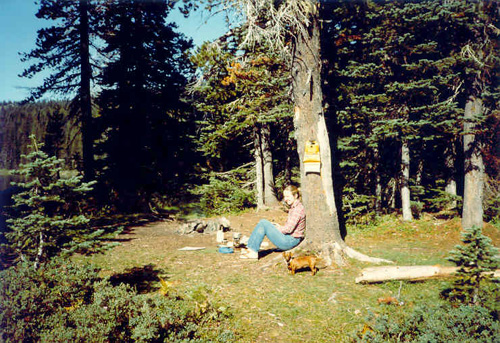 Margie & Moxie at Mowich Lake campsite
The next day we packed up the raft and hiked on up to Jorn Lake hoping for better prospects. I don't remember if we caught any fish there, but the photo reminds me we had a good time rowing around on the lake in the warm sunshine.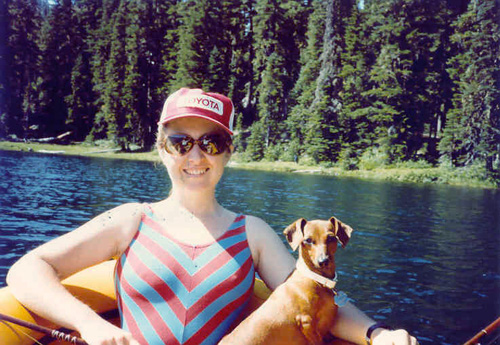 Margie & Moxie on Jorn Lake
The next morning at Mowich Lake, as we packed up camp to hike out to the car, I remember distinctly, flute music from another campsite called out across the lake, a mystical sound that filled the new morning with worship to the beauty of this natural setting of lake, trees, and sky.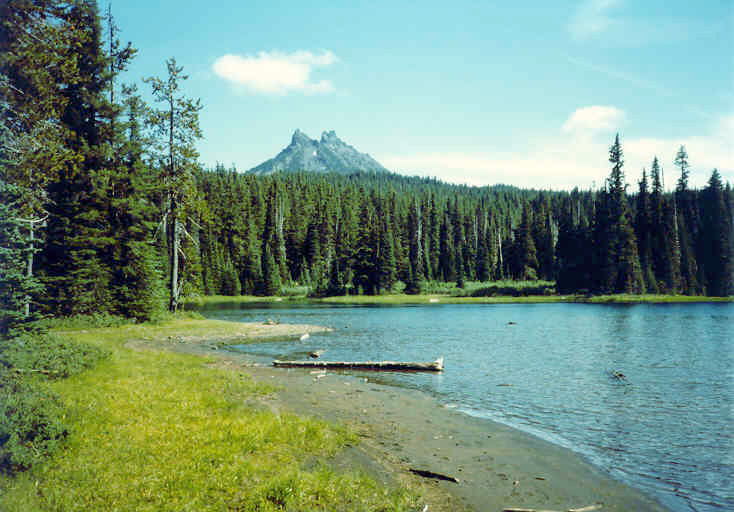 Three Fingered Jack from camp at Mowich Lake
Duffy Butte from camp at Mowich Lake