Date: July 4, 1983
Location Eight Lakes Basin Backpack - Day 3
Where: Marion Lake to Bowerman Lake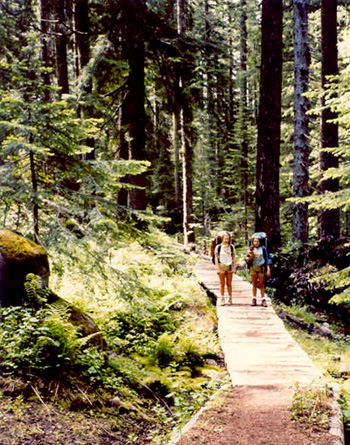 boardwalk on far side of Marion Lake
Get up at 7:45 to blue sky and no clouds. Breakfast of scrambled eggs and ham TVP and are on the trail by 9:45. At the upper end of the trail we run into snow drifts of 4 to 5 feet, completely obliterating the trail, and I mistakenly take a stream for the trail, and end up on the old Skyline Trail. Spend ½ hour practically lost. Finally find the tracks of people who have be through and although faint follow them. At Bowerman Lake we are greeted with a glorious view of Mt Jefferson and find good campsites between the lakes. Girls flop on a rock to sun while we lunch. We are in paradise with only an osprey.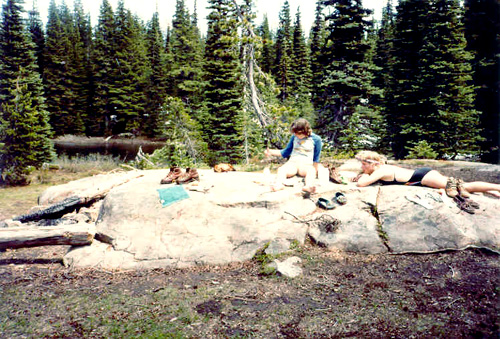 Lisa and Tracy sunbathing
A short walk after lunch takes me to the lakes in the area. See a mother duck and ducklings and scare up a big deer. Back at camp we realize we are mainly fighting mosquitoes and losing. Paradise fades and we begin to discuss Duffy Lake and out. I try building a fire to help ward off mosquitoes, but give up and turn to cooking dinner. Help Lisa make chicken TVP and noodles with dumplings, which proves to be too much again! Tracy makes cheesecake and sets it in a snow bank to cool.


campsite at Bowerman Lake
After dinner I fish Bowerman, not a sign of anything. Come back eat desert and then take a walk to Jorn Lake. Some very small fish are working the surface. Back to camp and retreat to the tent at 8:00 to escape the mosquitoes.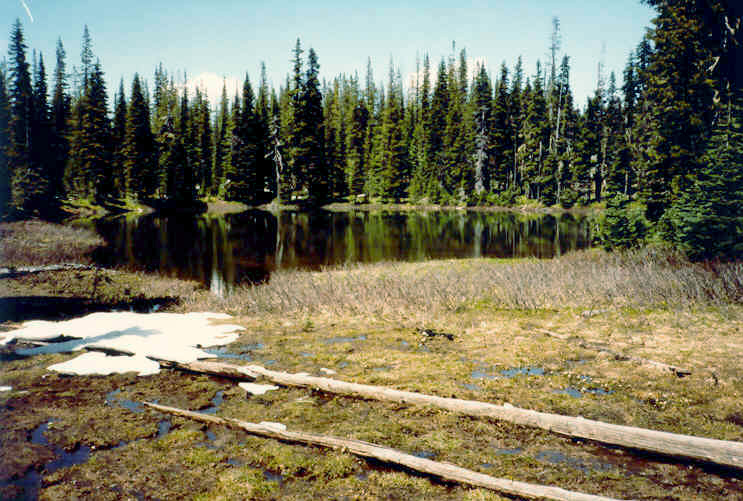 Little Bowerman Lake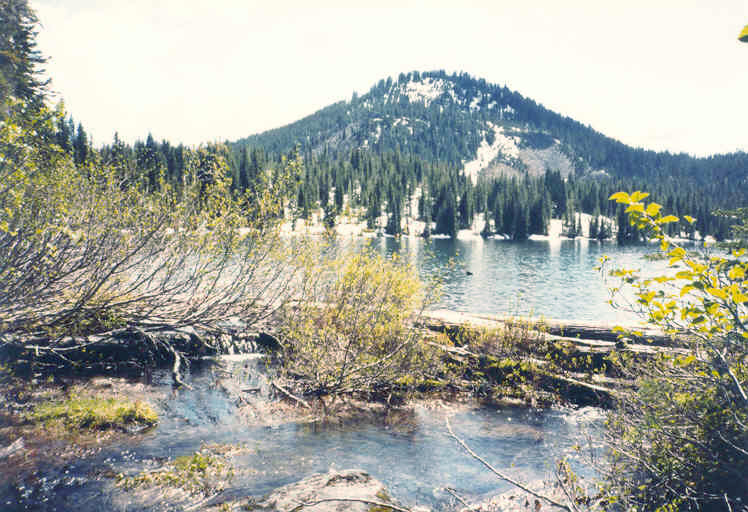 Red Butte from Jorn Lake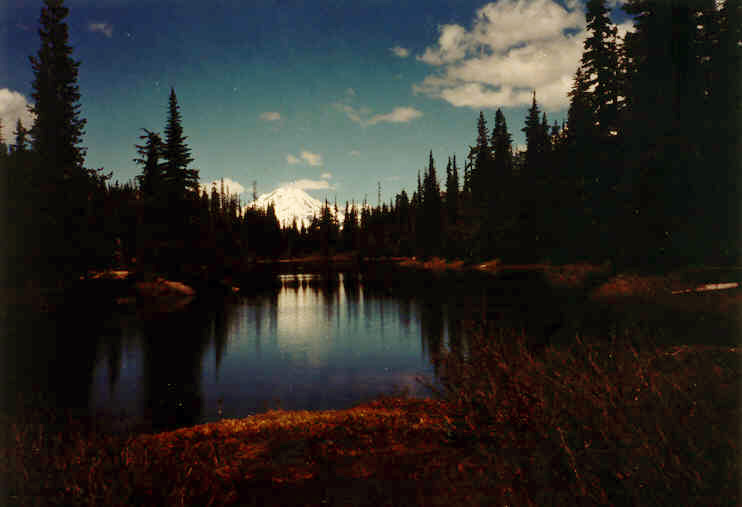 Mt Jefferson from Bowerman Lake