Date: August 30, 2003
Location Berry picking Extravaganza
Where: Sweet Home Ranger District
This was the annual Berry picking Extravaganza put on by the Sweet Home Ranger District of the Willamette National Forest. Botanist Alice Smith does an excellent job conducting this trip. You can learn about more berries than you ever imagined. From the District headquarters in Sweet Home we were transported first to Camas Prairie to look at Himalayan & Evergreen Blackberries as well as Blue Elderberries and Cascara berries. Then we traveled on to Tombstone Pass where the following three photos were taken, as well as the additional Thimbleberry photo.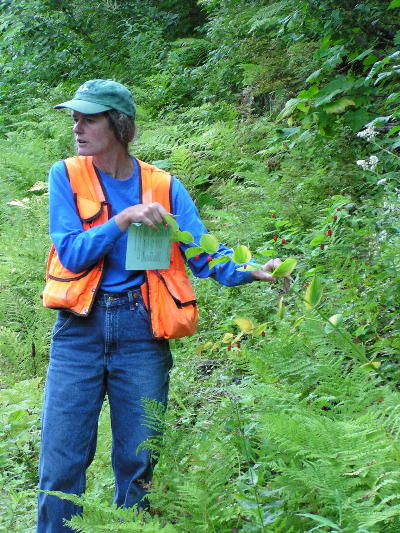 Alice displays the fruit of Rosy Twistedstalk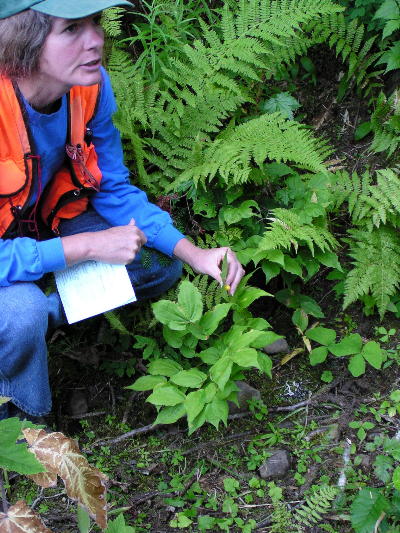 Alice points out the fruit of Hooker's Fairy Bells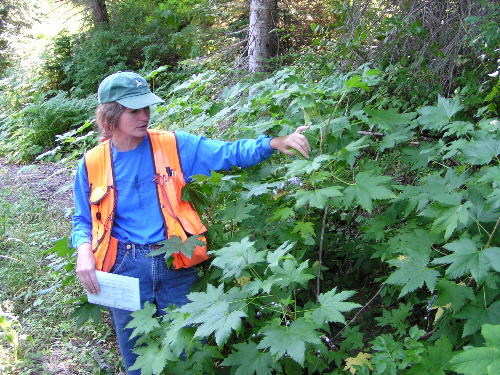 Alice shows the fruit of Stink Currant
From Tombstone Pass we drove down to Lost Prairie Campground for lunch where I got photos of False Solomon's Seal berries, Baldhip Rose hips, and Red-osier Dogwood berries. After lunch we drove to a ridge near Scar Mountain for huckleberry identification and then some serious huckleberry picking. Here we found Big, Oval-leaved, Dwarf, and Grouse Huckleberries.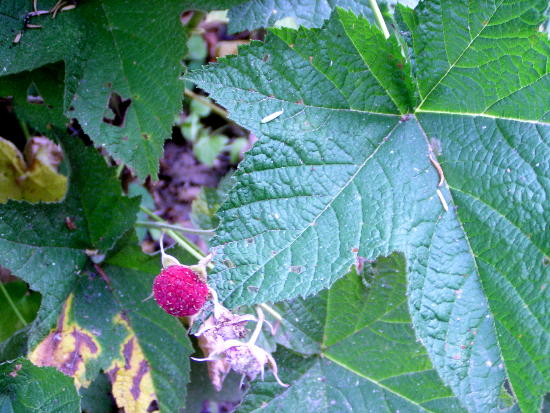 Thimbleberry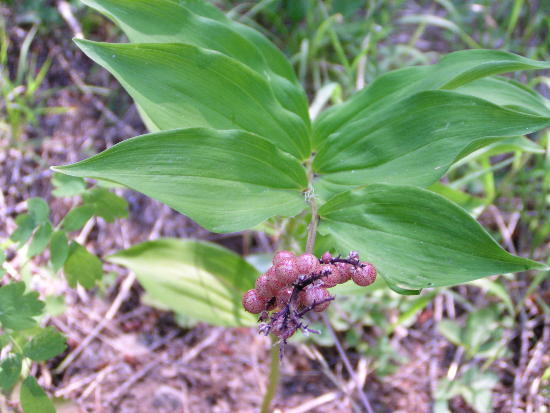 False Solomon's Seal berries