Date: July 4, 2003
Location Steens Mountain Backpack - Day 5
Where: Big Indian Gorge to South Steens Campground
On our last day I told everyone that it was a straight shot back to our cars at the South Steens Campground and that I would not need to be out front leading the way. Anyone could hike as fast as they wanted, I said, knowing that the 'horses headed for the barn' syndrome would kick in. Eric, Tylor and Matt started out right away.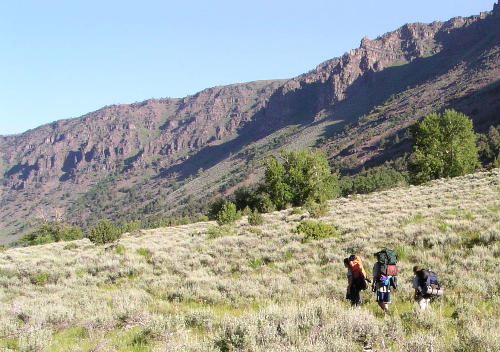 heading out - Eric, Tylor, and Matt
I continued a little slower, stopping to get photos of the beautiful Steens Mountain Thistle among the aspens, and Old World Swallowtail Butterflies along the stream bank.

The hot trail out was broken up with refreshing fords of the Big Indian, the Little Indian, and finally the Big Indian.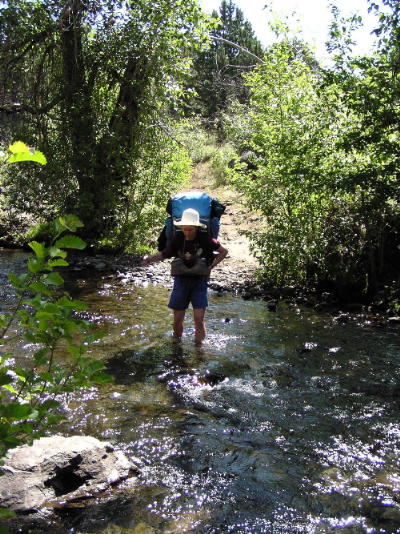 Aunt Holly making the last ford of Big Indian
By the time Uncle Mark and I got to the campground the cousins where all waiting for us. Uncle Mark made the day by surprising us all with a watermelon.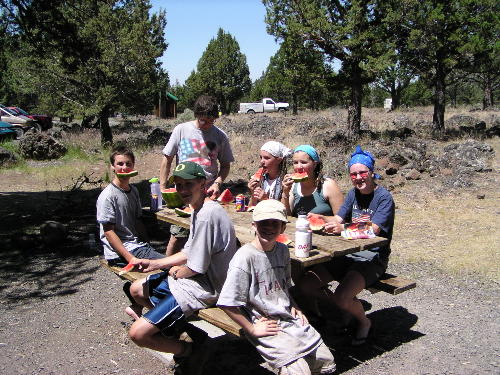 Uncle Mark serving water mellon!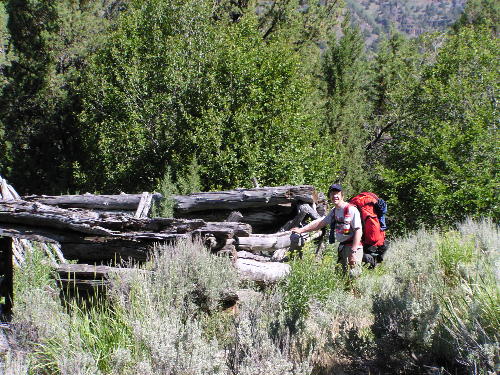 Uncle Mark at an old cabin ruins.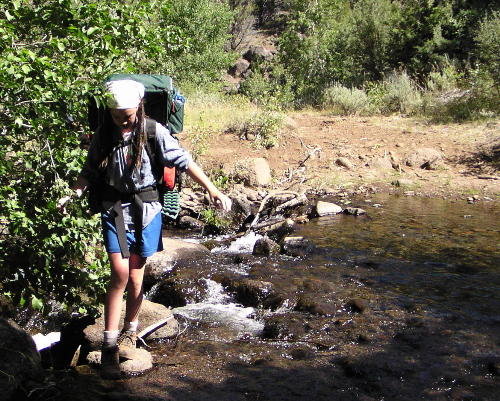 Cousin Mary "rock-hops" the Little Indian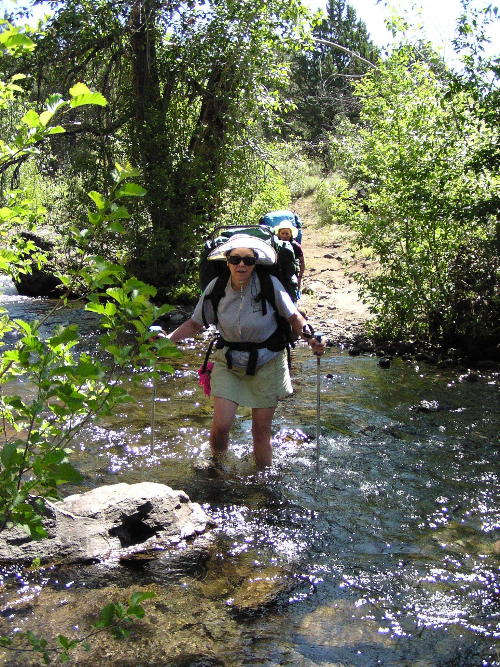 Aunt Rachel - - "I can't believe I'm doing this"